2 Oct
Why so many Online Casino Payment Methods?
How to choose between the plethora of online casino payment methods.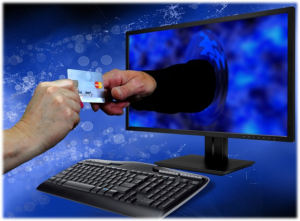 When we go out expecting to spend money, whether it be shopping, dining or entertainment purposes, we don't generally have a hard time choosing how to pay for it. We open our purse or wallet and have a small selection of payment options – cash, credit card, debit card, or maybe cheque. We know which is the best method based on our circumstance, then pay accordingly.
Even when we shop online, our options are pretty limited to credit, debit or maybe PayPal. When it comes to online casinos, however, the number of payment options available can be overwhelming, to put it mildly.
It didn't use to be this way. Ten years ago, when making an online casino deposit, I was met with less than a dozen options. This may seem like a high number, but compared to today, it's not. All major casino operators offer dozens of way to get money in and out of your account. Royal Vegas, for example, currently lists 41 online casino payments, and that's just on the depositing end.
Why So Many Online Casino Payment Methods?
If you scroll through the full list of payment options, there's one thing that should stand out to you most of all. The majority of them aren't familiar names, and may even be very hard to pronounce. That's understandable, because many of them are designed for foreign markets.
A few good examples might be Pagu Efectivo and CartaSi. These are Mexican and Spanish payment options. Belito is a preferred method in Brazil. Or how about Sofortuberweisung? Nope, that's not for you either. So first things first, if you can't pronounce the name, move on.
Secondly, you can narrow down the list immensely by grouping the options into these four categories.
Cards – credit cards, debit cards, pre-paid cards
Direct Banking – bank transfer, cheque, eCheck/ACH
Web Wallets – online payment processors (Neteller, PayPal, Skrill, etc.)
Virtual Voucher – online prepaid cards
Choosing Your Online Casino Payments
Now that we've narrowed it down to just four categories, it's a lot easier to make a decision. First, choose the category that suits you best.
If you already have web wallet account, that's probably a good way to go. You won't have to divulge any additional information. If you don't, you could sign up for one, but you will supply that sensitive info when doing so.
If you use credit/debit cards online already, there's no reason you should be wary of using these either. The only problem with credit cards is that you'll need to choose a different method of withdrawal.
Pre-paid cards and virtual vouchers are nice, because you don't give the casino your financial info, and you can't overspend. You pay for the card/voucher, then load that money into your casino account. It's fast, safe, secure, cheap, and keeps you from instantly depositing more in a fit of "I can win it all back!" rage.
Direct banking isn't a bad option either. Yes, you'll need to give the casino your banking details, but if you're dealing with a reputable operator, their systems are as secure as any government website. The payments are fast, and you'll be able to withdrawal straight back to the same account.
Once you've selected your category, the rest is easy. Want to deposit with a credit card? Well, which one is in your wallet? Your choice is made. If you want a pre-paid card, you pick the one that's available at your local retailer. As for web wallets, they all pretty much work the the same, except for the fees. Compare pricing and choose accordingly.
#1 Canadian-Friendly Casino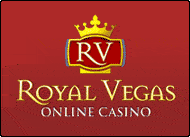 RoyalVegas.ca is our editorial pick for your specific gaming needs in 2022. Currently offering an entire suite of live dealer games, as well as a wide range of Canadian deposit options, RV truly offers a world-class gaming experience.
About the Author
Adalene Lucas: is our jack of all trades here at DBC. She is a skilled coder, gambler, writer and webmaster. She lives in Manitoba where she enjoys the lush landscapes and camping near Tulabi Falls. Nature gives her inspiration to write. When she's not immersed in nature, her favorite words are "game theory". She lives with her husband and their two Labradors, Kophy and Whisper.