18 May
APM Popularity Spikes for Easy Casino Deposits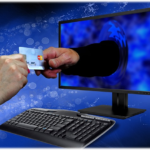 If you played real money online casino games years ago, chances are you used a credit or debit card to fund your account. These days, credit/debit cards have been swept aside for APMs, or Alternative Payment Methods, as more players now recognize them for providing fast, cheap and easy casino deposits.
APMs can cover a rather wide range of purchase options, but most often refer to eWallets, like EcoPayz, Neteller and Skrill. At one time, online payment processors such as these were considered more expensive. With the market expanding, they've introduced more competitive rates, increasing they're popularity tenfold.
APMs Now #1 at Online Casinos
There are so many advantages to using APMs to make easy casino deposits, it's no wonder they've risen in popularity over the last five years. Royal Vegas recently reported that it's "seen a surge in the number of players making withdrawals and deposits" via their multitude of APMs.
Not only are deposits instant, the withdrawal times are phenomenally faster than any credit card, debit card, bank transfer or courier checque can provide. They're cheaper, offer global purchasing power, and many now offer their own rewards systems, too.
APMs for Cheap & Easy Casino Deposits
APMs are very simple to use. Setting up an account is quick, painless, and always free. The account can be linked directly to a personal checking account or credit/debit card for easy access to funds, and casino deposits are facilitated free of charge.
These handy APMs aren't just useful for easy casino deposits, though. Being eWallets, they can also be utilized for processing withdrawals. This is where the fees come in. A minuscule percentage of each withdrawal will be collected by the payment processor, and usually ranges somewhere from 1% to 3%, with a low cap for larger withdrawals.
With that said, let's take a look at some of the most popular APMs for easy casino deposits and withdrawals.
---

EcoPayz: Although the brand EcoPayz didn't appear until 2013, the company actually dates back to 2000, when it was first launched as EcoCard. For years, it was a favored purchase method for online casino goers, but its reputation skyrocketed in 2008 when it became a FSA regulated company under the UK's Financial Services and Markets Act.
Following the re-branding, EcoPayz extended its services in multiple directions, including the introduction of the EcoVirtualCard and EcoAccount for Android and iOS mobile devices. Today, it's considered one of the most versatile ways to make quick, cost-effective and easy casinos deposits.
---

Neteller: Established in 1999, Neteller has been among the most widely accepted online payment methods for nearly two decades. The company now processes digital transactions for users in over 200 countries, facilitating billions of dollars in transfers each year.
Neteller charges a nominal fee to receive funds, and also presents users with a rewards program that is similar to a casino's VIP comp system. Every time a person uses Neteller to send and receive money, they accrue rewards points that can later be exchanged for cash.
---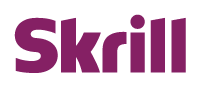 Skrill: Like EcoPays, Skrill is the product of a re-branding. Skrill appeared in 2010, but its predecessor, Moneybookers, was founded in 2001.
To beat out the competition, this company offers ultra-low fees and has instituted a number of special features, including a rewards points system similar to that of Neteller. Those efforts have made Skrill the number one APM for online casino gamers.
Among their most notable special features, Skrill offers the ultimate in easy casino deposits via the brand's popular "1-Tap" payment system. To expedite payments on a secure device, account holders can customize their preference to use the 1-Tap feature, forgoing the need to enter their username and password each time they make a purchase.
#1 Canadian-Friendly Casino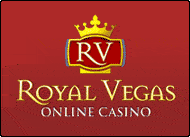 RoyalVegas.ca is our editorial pick for your specific gaming needs in 2022. Currently offering an entire suite of live dealer games, as well as a wide range of Canadian deposit options, RV truly offers a world-class gaming experience.
About the Author
Adalene Lucas: is our jack of all trades here at DBC. She is a skilled coder, gambler, writer and webmaster. She lives in Manitoba where she enjoys the lush landscapes and camping near Tulabi Falls. Nature gives her inspiration to write. When she's not immersed in nature, her favorite words are "game theory". She lives with her husband and their two Labradors, Kophy and Whisper.