18 Mar
Did you Win the Lottery? Check your tickets!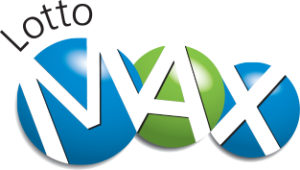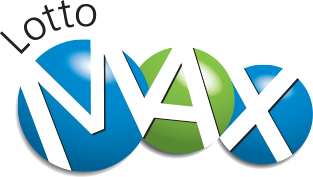 Where were you one year ago today, March 18, 2016? Were you in the Brampton area of Southern Ontario? Any chance you played the Lotto Max? Did you win the lottery and not even know it?
The Ontario Lottery and Gaming Corp (OLG) is asking these very questions today, in hopes of finding the owner of a winning lottery ticket purchased one year ago today. If the winner doesn't find that ticket and come forward very soon, the massive 6-figure prize will expire.
Winning Ticket Numbers
The OLG's announcement doesn't say exactly where in Brampton the winning lottery ticket was purchased. The Lotto Max drawing that night issued the following numbers:
6 – 8 – 15 – 24 – 26 – 39 – 44 + Bonus # 40
If there's any chance you purchased that ticket, start looking for it now and you could win the lottery draw's prize of $159,177.80. Check your car, check your couch cushions, check the pockets of any coat you wore last winter! Look in all the drawers, cubbies, purses, travel bags, under the fridge and stove, anywhere you can think of.
Winning Ticket Expires Monday
Under normal circumstances, winning lottery tickets will expire exactly one year from their purchase date. That would make today the last day to claim the $159k prize, should the ticket turn up. However, since it's a weekend, OLG is giving the potential winner two extra days to find that ticket.
According to the Ontario Lottery regulator:
"Anyone possessing this ticket should fill in the back portion, sign it and contact the OLG Prize Centre at 20 Dundas Street West in Toronto before 6 p.m. on Monday, March 20, 2017."
Win the Lottery, Claim the Prize!
The OLG Prize Centre is open on Saturdays from 9 a.m. to 3 p.m., and Monday-Friday 8 a.m. to 6 p.m. (closed on Sunday).
If those hours aren't suitable, or the claim centre is a bit too far away, winning tickets can also be dropped off at any OLG Slots and Casino facility. After filling out the required claim form, the casino will courier the winning ticket and form to the OLG Prize Centre. It will take longer to get paid, but when you win the lottery, just knowing that cash is coming soon is enough to make it worth the wait.
If you happen to be that lucky lottery winner, make sure to read the OLG's page on How To Claim A Prize. This will help avoid any delays and getting the prize paid out.
For instance, if you confirm the ticket at a lottery retailer first, save that receipt, because it will speed up the payout process when you turn in the claim. You'll also need two forms of valid identification – one being a photo ID – and front/back photocopies of both.
Make sure you show up in your Sunday best, as well. Anyone who's lucky enough to win the lottery for $10,000 or more is obligated to "complete the publicity requirements" associated with a "major win".
This includes a "lighthearted" interview with Prize Centre staff, and a website publication of the win that divulges your name, city of residence and prize details. So if you wanted to keep your family from hearing about it – forget it!
#1 Canadian-Friendly Casino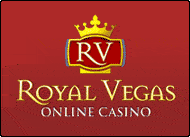 RoyalVegas.ca is our editorial pick for your specific gaming needs in 2022. Currently offering an entire suite of live dealer games, as well as a wide range of Canadian deposit options, RV truly offers a world-class gaming experience.