25 Sep
Ontario Lottery introduces 'The Big Spin' Instant Win Game
The Big Spin instant win game from the Ontario Lottery
The people of Ontario love to play the lottery, and the Ontario Lottery and Gaming Corp (OLG) is more than happy to supply multifarious opportunities to do so.
For years, there's been very little in the way of unique gaming options. You can buy a scratch card and win or lose instantly, or purchase a lottery draw ticket and wait for the results. That's really as diverse as it gets.
This month, however, there's something very unique at your local lottery retailer. It's called The Big Spin, and its innovative rules are unlike anything the OLG has produced before.
The Big Spin Instant Win Game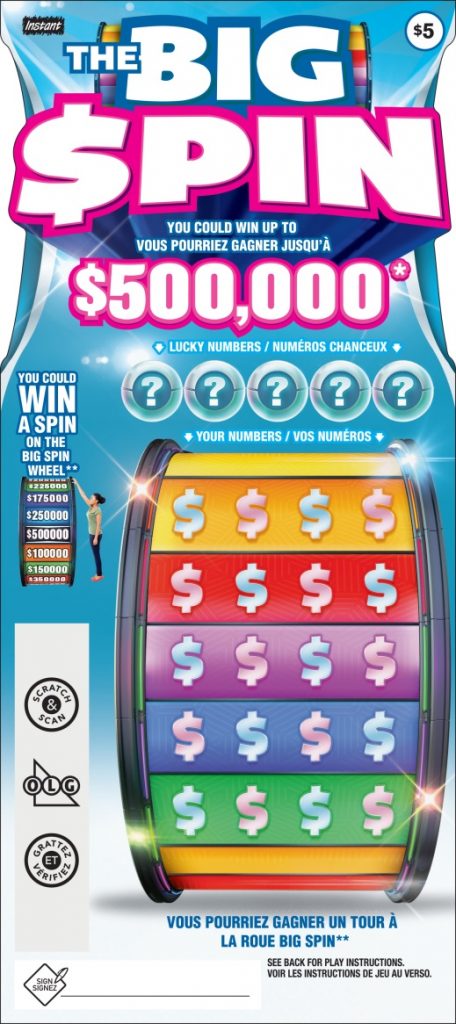 The Big Spin tickets arrived at Ontario lottery retailers on September 4, 2017. They cost $5 to play, and are—for the most part—just like any other instant win game. Players scratch off the 'lucky numbers' and 'your numbers' sections in hopes of winning a prize that could scale anywhere from $5 to $100,000.
But cash prizes aren't the only thing these tickets can award. If the winning prize is not a monetary value, but rather the word "SPIN", you'll want to head straight to the nearest retail location. Here, the clerk will scan your ticket. Then a prize wheel will appear on the lottery terminal screen.
The wheel starts spinning and whatever prize amount it stops on is your payout. Best of all, every "SPIN" guarantees a prize, with a profit. (Not just the original $5 you spent on the ticket.) It could be anywhere from $10 up to $10,000.
There is one other possible outcome of a "SPIN". The wheel could land on the space marked "BIG SPIN". If this happens, strap on a grin and fuel up your car, because you're headed to the OLG Prize Centre in Toronto. Then, you'll spin the "Big Spin" wheel for a guaranteed of prize of $100,000 to $500,000.
Ontario Lottery The Big Spin Rules & Odds
As always, the OLG has published the specific rules and odds of winning on the new Big Spin instant win game. The ticket consists of two scratch-off areas. At the top are 5 'Lucky Numbers', indicated by a series of circled question marks. Below this are 20 dollar signs ($), each representing one of 'Your Numbers'.
If any of the numbers in the bottom section (Your Numbers) match a number in the top section (Lucky Numbers), you win the corresponding prize. If the prize is "SPIN", head to the nearest retailer to see what you've won, or to find out if you'll be heading to the OLG Prize Centre for the 'Big Spin'.
Each ticket has 1 in 3.98 chance of winning any prize. The odds of winning a 'Big Spin' are 1 in 1,034,075. There are a total of 8 Big Spin prizes available.
Overall, the odds of winning a Big Spin aren't that bad when compared to winning a big lottery draw. However, at 1 in 3.98, the odds of winning "any prize" aren't that appealing. If you look at it in terms of the house edge in a casino, it comes out to 74.87%. That's worse than playing the slots in Las Vegas!
#1 Canadian-Friendly Casino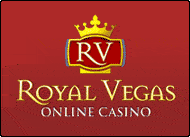 RoyalVegas.ca is our editorial pick for your specific gaming needs in 2022. Currently offering an entire suite of live dealer games, as well as a wide range of Canadian deposit options, RV truly offers a world-class gaming experience.