5 Jan
Mini Casino Bally's Gateway to PA iGaming
$120 million buys Bally's  Corp a spot in the PA live & online casino market.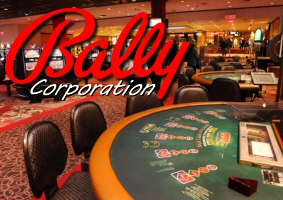 The Pennsylvania online betting market has proven incredibly lucrative over the last year and a half. Many of the top U.S. gaming corporations grabbed their slice of that pie already. Rhode Island-based Bally's Corporation (current owner of Bally's Atlantic City, not Caesars Entertainment's Bally's Las Vegas), has recognized the wealth of opportunity across the pond, and is making every effort to dip its toes into that lucrative water.
Bally's Corp kicked off 2021 by announcing a partnership with PA businessman Ira Lubert. Under the agreement, Bally's will construct a $120 million class 4 satellite casino – a.k.a. "mini-casino" – in Center County. With shovels in the ground, and a license soon to be in hand, this deal will give Bally's the green light to launch internet gambling services in the state.
Bally's Swooping Into PA Live & Online Casino Market
That $120 million construction budget is buying Bally's Corp what the company – and every other company in the gambling business – has sought since Pennsylvania lawmakers lowered the gavel on passage of legal online casinos and sportsbooks.
In order to infiltrate that market, operators must be partnered with a land-based casino. The limited number of licenses for racinos, stand-alone casinos and integrated resort casinos were already claimed. Fortunately for Bally's, its bid was high enough to snag one of the last mini-casino licenses available. And because the multi-state group had no prior footing in the Keystone State, it had to partner with a local businessman to pull it off. Enter stage right, Ira Lubert.
Bally's wasn't willing to give up too much ground in its partnership with Lubert. The company demanded that it retain majority interest in the mini-casino, plus 100% of all revenue from the online vertical. Lubert agreed, investing just $10 million for his minority share of the upcoming property. It all worked out very well for Bally's. Otherwise, the company would have had to strike a partnership with a competitor to get into the PA iGaming market.
Bally's Corp CEO George Papanier comments:
"Expanding our rapidly growing, national footprint into the attractive Pennsylvania gaming market represents yet another major milestone for Bally's and a great way to cap off a truly extraordinary year. Regional, land-based casinos remain the cornerstone of our portfolio diversification strategy, providing the necessary support for the growth, development and success of our future sports betting and iGaming initiatives.

"We look forward to combining our own proven track record of greenfield development with Ira Lubert's local knowledge and expertise to bring Bally's first-in-class gaming experience and amenities to customers and sports fans across Pennsylvania."
Mini-Casino Coming to Center County, PA
Don't be misled by the verbiage here. Pennsylvania's government refers to these as mini-casinos because they are limited to fewer gaming devices than other casino properties. But they are by no means small. A mini-casino is capable of hosting up to 750 slot machines and 30 table games.
There's no word yet on where Lubert and Bally's intend to build the new casino. According to the bid, it should be situated within a 10-mile radius of Penn State University. Some are speculating the best bet for the mini-casino would be to repurpose of the flagging Nittany Mall.