11 Jul
$0.25 Card Games Back on at Toronto Drop-Ins
Officials say Bridge, Cribbage and Euchre games in Toronto area drop-ins are okay, but only for $0.25.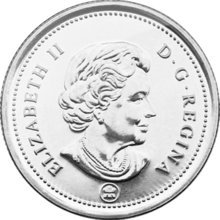 If you'll recall – and if you're reading this, you surely will – last week we discussed a new and rather shocking rule surrounding senior citizens centres in the Toronto area. According to local officials, drop-ins were no longer able to provide a safe haven for cash games. Instead, it was just another case of illegal gambling in Ontario.
After confirming the gaming laws with provincial regulators, the city of Toronto – or, more specifically, the suburb of Scarborough – was forced to provide senior centres with an "urgent notice" that "no exchange of money will be allowed" during card games.
For years – decades in fact – the areas community centres had catered to neighborhood seniors who gathered at drop-ins regularly to enjoy a friendly game with friendly bets on the line. Games like bingo, bridge, cribbage and euchre are the most common, and the cost to play hasn't changed in more than 20 years.
For $1.25, it was an evening out of the house, away from the television, in a healthy social environment. No one was losing their pension cheques, and everyone had a great time, regardless of whether they won or not. But that all changed with the enforcement of a "no cash" rule that went into effect July 2, 2019.
And now, the decision has been reversed – at least partially. According to city leaders, drop-ins can continue to host bingo and card games for real money. However, no more than a quarter can be wagered per player, per game.
$0.25 Bingo, Bridge, Cribbage and Euchre Games
It was the city of Scarborough that was fed the initial notices in late June, but the news – and the "gambling" laws – have since spread across all of Toronto. They quickly learned that drop-ins could host bingo games as always, but not for money, and what's the fun in that? As that argument became louder and more vehement from the city's senior citizens, I guess city official finally decided they had to do something to help out their older citizens.
When they returned to their local clubs after Canada Day, they learned that the city was acquiesce to their cause. Instead of a complete ban against cash games, they were informed that they could continue to play for money, so long as players weren't posting more than $0.25 to join in the fun.
Quarter Games Acceptable, For Now…
Even this compromise, however timidly accepted by seniors, isn't set in stone. The Parks, Recreation and Forestry Department of Toronto (PRF), which posted the notices in the first place, decided to give local seniors back a little something – a little $0.25/game something – while conferring with the Alcohol and Gaming Commission of Ontario (AGCO) "to ensure these practices are in compliance with legislation."
In response to questioning from local media, PFR confirmed, "We will connect with our program participants to keep them advised as more information becomes available."
What Next for Senior Social Clubs?
"At this point, no one knows what's going to happen." That was the frustrated commentary from Scarborough Councilwoman Michael Thompson who's in charge of dealing with recreational activities. Thompson says there's no timeline for the PRF/AGCO review, and in his educated opinion, it won't happen anytime this summer.
His only hope is that the "tweaks" will provide some "reasonably happy" level of appeasement for their seniors until the review is complete. The councilman also hopes that things can return to status quo, as he doesn't see any harm in low-cost, high-entertainment-value games of $1.25.
Toronto-Danforth Councilwoman Paula Fletcher agrees whole-heartedly with Thompson. After speaking with him on the matter, she expressed her belief that the $0.25 drop-in game limit is "one of those fun killers the city is pretty effective at doing. It definitely isn't a gambling den out at [Scarborough's] Stephen Leacock."
AGCO spokesman Ray Kahnert admitted that his organization does not license or regulate cribbage or euchre games. However, they are responsible for providing "support and expertise to our municipal partners with respect to lottery licensing and the legal framework in general."
As such, Kahnert said AGCO will happily "assist the city in their review" of what Ontario may or may not consider to be illegal gambling at senior citizens centres.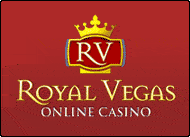 Royal Vegas offers a wide range of casual card games for fun or real money. Everything from keno, bingo and scratch cards, to even blackjack and texas hold'em. Safe, and fun.
About the Author
Adalene Lucas: is our jack of all trades here at DBC. She is a skilled coder, gambler, writer and webmaster. She lives in Manitoba where she enjoys the lush landscapes and camping near Tulabi Falls. Nature gives her inspiration to write. When she's not immersed in nature, her favorite words are "game theory". She lives with her husband and their two Labradors, Kophy and Whisper.