19 Oct
Internet Gambling Laws of Colorado 2020
Examination of Colorado online gambling laws as of 2020.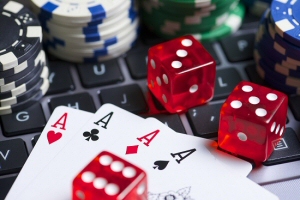 Internet gambling isn't exactly new to Colorado, although the way it is conducted in this day and age is far different from what we experienced around the turn of the millennium. When internet sportsbooks, casinos and poker rooms first launched in the late 1990s, virtually anyone could do it. Everyone of legal age with a dial-up internet connection, from Denver, Colorado, to Sydney, Australia, was welcome to gamble online.
As most of you know, the largely unregulated, all-inclusive status of iGaming didn't last. The US took steps to outlaw online gambling in late 2006 by passing the Unlawful Internet Gambling Enforcement Act (UIGEA). Most states didn't really recognize or enforce that law until the federal Dept. of Justice deemed it necessary in 2011; at the same time seizing the domains of the world's largest iGaming websites and putting their executives on its most wanted list. Thus, from 2012 onward, placing any bet over the internet required regulatory approval and censurer from presiding state's government.
The internet gambling laws of Colorado deemed the activity illegal, in all shapes and forms, up until 2019. That's where our story begins…
Historic Passage of Colorado Online Gambling Laws
On May 29, 2019, the Colorado General Assembly signed into law a bill conditionally legalizing the act of sports betting. Before it could become law, the people of the state had to weigh in on it. On Thursday, November 7, 2019, it was confirmed by a state-wide vote. The people of Colorado favored legal sports betting, albeit by a very slim margin of just 1.5%.
Proposition DD – officially titled 'Legalize Sports Betting with Tax Revenue for Water Projects' – gave existing casinos in the state of Colorado the option to apply for a second gaming license with which to open a sportsbook within their facility and conduct sports betting. Additionally (or alternatively, as is the case for some operators), existing gaming licensees may partner with applicable vendors to supply online and mobile sports betting in Colorado. Licensed operators were given the go ahead to launch legal sportsbooks on or after May 1, 2020.
When the law was initially passed, some casinos began negotiating partnerships right away. Only four were successful enough in their early preparations to launch online sports betting on the very first day. They include Bet Rivers, BetMGM, DraftKings and FanDuel. Since then, eleven others have launched their internet betting operations, bringing the current total to fifteen.
Forms of Legal Internet Gambling in Colorado
Being such a conservative state, Colorado was content with the legalization of online sports betting and horse race betting. Unlike other US states, including Delaware, Nevada, New Jersey, and Pennsylvania, online casino games did not make the legislative cut, nor did online poker or online lottery sales, despite the fact that a Colorado Lottery mobile app has been available for more than five years.
So, for now, your options include betting on sports and/or horse races, at CO licensed sportsbooks and racebooks.
Online Sports Betting – Legal
Sportsbooks in the Centennial State have been given the go ahead to offer wagering on a full spectrum of sporting events. You'll find everything form professional to amateur sports, including both domestic and international athletics, and even some non-sporting options, like the results of reality TV entertainment, politics, and current affairs.
Daily fantasy sports (DFS) and electronic sports (eSports) are also available at some CO betting websites. At least one digital bookmaker provides virtual sportsbetting, wherein arcade-style video games can be bet on, with wins, losses and payouts dependent on random, computer-generated results.
Online Race Betting – Legal
Online racebooks are digital version of off-track betting (OTB) operators. They present pari-mutuel wagering on horse races over the internet, via an authorized and state licensed website or mobile application. The races do not have to take place in Colorado, but online bettors must be physically located within the borders of the state (and be of legal age) to be eligible to participate.
Online Casinos and Poker Rooms – Illegal
At present, there is no indication that online casino games or poker games will become a legal form of iGaming in the Centennial State. However, that could change in the foreseeable future. That theory is logically based on the fact that so many changes have taken place in the last five years; namely DFS betting, sports betting, and the digital reception of betting on both. 
Furthermore, we know that Colorado is acquiesce to casino gaming, albeit on a very limited basis. We know that poker games are permissible at the state's licensed casinos. Now that the first forms of online wagering are legal, it seems at least plausible that voters will eventually lean towards an expansion of online gaming.
Online Lottery Sales – Illegal
The Colorado Lottery launched a mobile app for Android and iOS in October 2014. More than 100,000 downloads later, it has an average rating of 4.1 stars cross all mobile operating systems. It features a multitude of beneficial services, including ticket checking and free entries to second-chance drawings. What you won't find is the option to purchase lottery tickets on the app. Should lawmakers and voters decide to support a Colorado iLottery in the future, it shouldn't take more than a simple upgrade.
Disclaimer – The information provided on this website is meant for educational purposes only. We will not be held liable for any irresponsible / illegal activity on your part.