22 Nov
The Rules of Online Pontoon
How to Play Pontoon, the Original Blackjack Game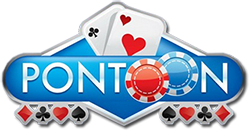 Pontoon is a game incredibly similar to blackjack. In fact, it is blackjack, except that a two-card hand totaling 21 is called a "Pontoon" (not a blackjack), and a 5-card total that doesn't bust is called a "5-Card Trick" (not a 5-Card Charlie). Both a Pontoon and 5-Card Trick will net you a 2 to 1 payout, as well. Interested? Keep reading…
Some speculate that Pontoon is actually the original game of 21, before American casinos got hold of it. That may very well be the case. According to theoretical blackjack history, it was Vegas casinos that changed the name in an effort to increase their edge and, at the same time, attract new players to the table. They did this by offering a special 10 to 1 bonus payout for being dealt an "Ace + a Black Jack"; hence the name.
The problem was that any other 21 paid even money. Players were too smart for that, refusing to play by such unfriendly rules. Soon enough, though, casinos gave in, reverting to the original rules (for the most part), but keeping the cooler blackjack name. In doing so, the original rules of Pontoon, which were more player friendly than most of today's 21 variants, faded away – almost.
Australian casinos continued to offer Pontoon, and when the internet gambling industry blossomed, the game worked its way back into other parts of the world. Now, you can find Pontoon online, available from a host of software suppliers like Cryptologic, Playtech and RealTime Gaming.
How to Play Pontoon
There are a few rule changes that you'll need to get used to with this 21 variant, compared to traditional blackjack. First and foremost, as I mentioned above, a 2-card total of 21 is called a Pontoon, and it pays 2 to 1, not 3 to 2. Secondly, any 5-card hand that does not exceed 21 (bust) is called a 5-Card Trick, and immediately wins. It is also worth a payout of 2 to 1.
The trade off for all of these seemingly wonderful rules is this – the dealer wins all ties. Not just regular hand ties, but all ties. If the player and dealer both have a 5-Card Trick, the dealer wins, and if both are dealt a Pontoon, the dealer wins that too. The only difference is that if the player wins with these hands, he gets the to 2 to 1 payout, whereas the player only loses his bet amount if the dealer has it.
Also, the dealer will not have an exposed card. This changes up the strategy for Pontoon, as you'll see in the charts below. It also means the dealer cannot peak for Pontoon. Fortunately, one typically American rules has been applied. If the dealer has a Pontoon, the player will only lose his original bet. Any additional wagers for doubling or splitting are returned.
Here's a list of all Pontoon house rules, as applied by most online casinos that offer the game (i.e. Playtech and RTG).
Specific Rules of Play
Decks: 8
Soft 17: Dealer Hits
Doubling: Yes, on any 2, 3 or 4 cards, but only once
Splitting: Yes, up to 2x
Double after Split: Yes
Resplit Aces: No
Draw to Split Aces: Yes
Split Aces Pontoon: Splitting Aces into a 2-card 21 counts as Pontoon
Dealer Checks for Pontoon: No
Player / Dealer Tie: Dealer always wins, even with Pontoon
5-Card Trick Pays: 2 to 1
Pontoon Pays: 2 to 1
Pontoon House Edge & Alternate Rules
By the rules above, online Pontoon comes with a house edge of 0.38% (RTP 99.62%), making it one of the better online blackjack games around. I'm fairly certain that most Microgaming casinos have done away with this game, but if you happen to find it available at a Microgaming-powered casino, the rules and house edge will be slightly different.
Microgaming's Pontoon does not allow hitting split aces, and forces the dealer to stand on soft 17. By those rules, the house edge is only a fraction higher at 0.39% (RTP 99.61%).
Pontoon Strategy
Being such a unique way to play 21, the strategy for Pontoon is quite different. You're not just trying to beat the dealer, but to do so with a 5-Card Trick (if and when reward exceeds risk).
Remember that the dealer does not show a hole card in Pontoon. As such, the strategy charts below are designed to tell you how to act on a hard hand, soft hand, or paired hand, based on whether you currently have 2, 3 or 4 cards total.
To use these charts, look for your hard or soft hand total in the left column, compare it to the number of cards currently in your hand, then choose the action that matches.
How to Decide a Hard Hand
| | | | |
| --- | --- | --- | --- |
| Hard Hand | w/ 2 Cards | w/ 3 Cards | w/ 4 Cards |
| 7 & Under | Hit | Hit | – |
| 8 | Hit | Hit | Double |
| 9 | Hit | Double | Double |
| 10 | Double | Double | Double |
| 11 | Double | Double | Double |
| 12 | Hit | Hit | Double |
| 13 | Hit | Hit | Double |
| 14 | Hit | Hit | Double |
| 15 | Stand | Stand | Double |
| 16 | Stand | Stand | Double |
| 17 | Stand | Stand | Hit |
| 18-21 | Stand | Stand | Stand |
How to Decide a Soft Hand
| | | | |
| --- | --- | --- | --- |
| Soft Hand | w/ 2 Cards | w/ 3 Cards | w/ 4 Cards |
| 13 | Hit | – | – |
| 14 | Hit | Hit | Double |
| 15 | Hit | Hit | Double |
| 16 | Hit | Hit | Double |
| 17 | Hit | Hit | Double |
| 18 | Hit | Hit | Double |
| 19 | Stand | Double | Double |
| 20 | Stand | Double | Double |
| 21 | Stand | Double | Double |
Conditions for Splitting Pairs
Unlike standard blackjack games, this section is so easy, it does not necessitate a complete chart. Knowing how to play Pontoon with pairs is as simple as learning one basic rule:
That's it. No other hands should be split. Refer to the charts above if dealt any other pair. Also, if you've already split twice and are dealt another 8-8 or A-A, you cannot split again. Once more, refer to the charts above.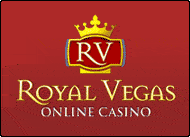 Royal Vegas, the #1 rated Casino for Canadians offers a thrilling and secure live gaming experience. Players are catered to by real dealers via webcams. That, and a world-class gaming experience, with innumerable card games and fun for everyone ! RV has been in the business for a very long time, a decade long. Thumbs up !