6 Aug
Complete Hypothetical and Factual History of Blackjack
An exploration of blackjack history from the game's theoretical origins to documented progression throughout the centuries.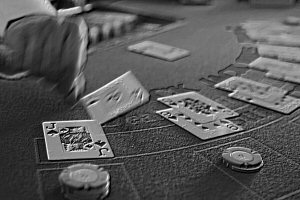 Every gambler, regardless of their degree of proficiency, is familiar with blackjack. It is the cornerstone of casino table games, the prime choice of gambling strategists, and the only game (with the right, player-friendly rules) that offers expert card counters the ability to achieve an advantage over the house, however slight that edge may be.
The game goes back centuries, with roots buried so deep no one has yet been able to unearth them. There are plenty of theories, though – some far more believable than others. It wasn't until the mid 18th century that we found undeniable documentation of its history.
Theoretical Origins of Blackjack History
Where did this immensely famous card game originate? There's no hard core evidence to nail down an answer. It wasn't invented by a famous ruler or card player. There's no proof to definitively say it appeared in a certain year, or came from a specific country. However, there are some tangible theories as to the origins of blackjack – two of them that hold enough water to be rightfully debated throughout the ages, and one that does not.
Theory #1: Trente-Un, Spain circa 1440
One popular tale recounting theoretical blackjack history states that the game was derived from a Spanish card game known as Trente-Un, or One and Thirty (a.k.a. Thirty One). The first documented mention of this game appeared in the 1440 published sermon of Bernadine, a famous French monk of the 15th century. It is mentioned many more times in publications over the next two centuries.
The rules of that game are also incredibly similar to Twenty One, except that in this version – as the name implies – players are dealt three cards to start, with the goal of beating the dealer by getting as close to 31 as possible without exceeding. Again, a natural 31 is awarded.
Theory #2: Veintiuna, Spain circa 1600
This is considered the most believable theory in blackjack's long and mysterious history. The story goes that it was first played under the Spanish name of Veintiuna, which translated to "Twenty One". This game was first described by Miguel de Cervantes, the famed Spanish author of Don Quixote, in his novel, Rinconete y Cortadillo, written between 1601-1602.
In this book, the main characters are cheats working the casinos of Seville. They are especially prevalent in cheating at the game of Veintiuna. The author describes the object of this game as reaching 21, without exceeding 21, and details the value of an Ace as being 1 or 11. Due to the timeline in which the book was written, the game can be dated at least to the start of the 17th century.
Theory #3: Vingt-et-Un, France circa 1600-1700
Another feasible theory is that Blackjack, as we know it today, is a direct spin-off from the French game of Vingt-et-Un. Translated from French to English, the name literally means "Twenty One". That game is believed to be a direct descendant of Chemin de Fer ("Railway") and French Ferme ("French Farm"), two popular card-based casino games of that era.
Vingt-et-Un appeared somewhere between 1600 and 1700 in France. The rules were incredibly similar to the blackjack games of today, except that a house dealer was not required. The game was most commonly played with 5-6 players, with each taking a turn as the dealer. Everyone received two cards. The finer goal was to achieve a natural 21 in two cards, but the requirements to win were to beat the dealer's score without exceeding 21 – just like the blackjack games of today.
Theory #4: Roman Descent, Age Unknown
The third and less believable story is that blackjack dates back to ancient Roman times, claiming players rolled wooden dice depicting numerical values with the same intent – to reach the maximum number in a single roll and/or achieve a higher score than the opponent(s).
However, the only real basis of this theory is that Roman possessed wooden dice and were fascinated with gambling. There's no other evidence to support this hypothesis, therefore it is rarely recanted – only in the most thorough of investigative blackjack history guides.
Factual History of Blackjack
Where game historians begin to agree is on the common knowledge that French colonists brought the rules to the Americas, lending more merit to the theory of blackjack's French Vengt-et-Un origins. Up until then, earlier descendants of blackjack stagnated in Europe. When the game first appeared in North America around the mid 18th century, the rules slowly began to shift into the game we know today.
Proliferation by river
New Orleans was under French rule at the time, and populated mostly by ruffians and rogues – gambling types, of course. By the early 1800s, the city was finally growing. Its location at the mouth of Mississippi River made it a perfect trade route and a busy commercial hub.
In 1820, it was home to several gambling houses, where Twenty One was among the most popular games of chance. The rules were not quite that of today's blackjack, though. Some stories recall that only the dealer could double down in those days.
With more and more French traveling here to make their fortune, it didn't take long for Twenty One to make its way up the Mississippi. From there, it spread outward in all directions – east towards the early colonists, west to California, and northward into Canada.
Twenty One comes to Nevada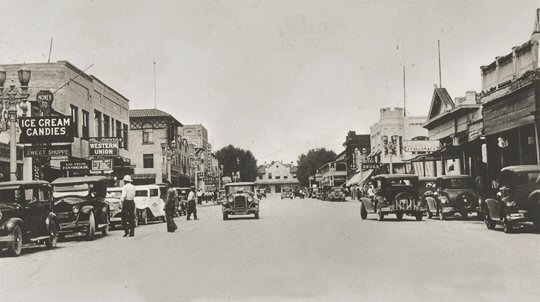 On March 19, 1931, the US state of Nevada legalized casino gambling (again). It was the beginning of a new era in the dry desert sands of the west; one that would leave a lasting impression on the game forever.
When first introduced in the small hotels and saloons of Nevada, the game still went by the name Twenty One. It wasn't a huge hit, though. Casino owners decided they needed something to spice up the game and draw more players to the tables.
What they came up with was a special hand that would deliver a bigger payout. Any player who was dealt a two-card combination of the Ace of Spades, with either the Jack of Spades or the Jack or Clubs (either black jack) would receive a payout of 10-to-1. This bonus payout was, of course, termed a "Blackjack".
Bonus was a bore, but the name stuck
Despite the casino's efforts to market the special hand's payout, players knew that the rarity of being dealt such specific cards was incredibly unlikely. It failed to attract more players to the tables, and before long the bonus payout was removed from the rules. The name, however, stuck like crazy glue.
Peddling variants and side bets
Throughout the 20th century, many new casino games have been created. Most of them were complete failures, but some stood the test of time. Games inventors soon came to realize that developing a good game – one that truly gripped players, giving them the sense that they could beat it – was the real way to make a fortune in Vegas. Therefore an abundance of blackjack variants and side bets have shown up over the last half a century, especially in the 1980s.
Online Casinos: Blackjack Goes Virtual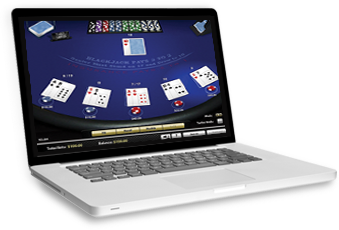 In the mid-1990s, blackjack took its biggest popularity-leap forward in the history of the game when the first online casino was introduced. Launched in 1996 and powered by Microgaming, it offered anyone, from anywhere in the world, the chance to play online casino games, including blackjack, for real money over the internet.
In the beginning, it was strictly electronic, RNG-based blackjack games that mimicked the classic rules and payouts found in most Las Vegas casinos. From there, internet gambling sites expanded in to the usual variants and side bets. Then, in 2003, two major developments in technology would occur.
The birth and growth of mobile blackjack
One was Microgaming's launch of the very first mobile casino app. Predating the first touch-screen smartphones by several years, it wasn't an instant success, but those with a good flip-phone and strong eyesight were able to enjoy mobile blackjack for the first time.
Few online casinos or software companies took to the technology until years later, when smartphones went mainstream. Apple released the first iPhone in 2007, and within a few years, Android came along to offer more affordable mobile options. Suddenly, the race was on to develop downloadable mobile casino apps. Platform labs scurried to discover the capabilities of HTML5, alowing mobile users to access the same web-based games as desktop gamers. It all paid off in 2017, when mobile casinos out-performed traditional online (desktop and laptop) gaming sites for the first time.
Live dealer casinos attract new breed of players
The second 2003 tech-evolution was Playtech's launch of the first "live online casino" platform. Players had been complaining for years that the online experience wasn't realistic enough for table games fans who preferred land-based gaming. There was nothing to be done about it, until one day, the visionaries at Playtech had an idea…
The company purchased a big warehouse, loaded it with casino tables and high-tech equipment, hired professional dealers, and invited players to take part in real-time, real-dealer games of blackjack.
Again, success was far from instant; largely for the same reason – the technology was ahead of its time. Most people did not yet have an internet connection speed fast enough to handle live webstreams, and those that did found the video and audio fidgety, at best.
A small Latvia-based company, Evolution Gaming, came along in 2006 to bring live casinos into the mainstream. That company focused 100% of its time, energy and investments into live dealer gaming, using state of the art software and hardware that enabled anyone, regardless of system or speed, to enjoy live tables. That company has remained the leader in live dealer blackjack ever since.
Blackjack Today
In today's modern age of live, online and land-based gambling, blackjack is by far the most famous gambling amusement the world over. There may be few masters out there, but we all understand the concept of beating the dealer to Twenty One.
If you'd like to learn more about this fascinating card game, please continue browsing this website, where our ultimate goal is to provide the internet's most comprehensive catalog of blackjack information. The following links should help you get started.
Blackjack Pros (from Canada and Beyond)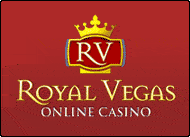 Royal Vegas, the #1 rated Casino for Canadians offers a thrilling and secure live gaming experience. Players are catered to by real dealers via webcams. That, and a world-class gaming experience, with innumerable card games and fun for everyone ! RV has been in the business for a very long time, a decade long. Thumbs up !