7 Oct
Love of Live and Online Blackjack on iPhone
The exponential appeal for iPhone online blackjack in Canada.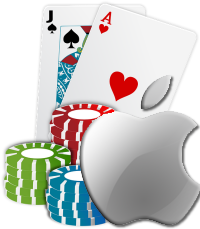 For the last 12 years, Apple has commanded the mobile phone market with an ever-expanding product line of best-in-class smartphones. It's been argued that Android devices dominate global sales, but let's remember that the Android OS is integrated into almost every other smartphone on the shelves. Apple's only installs its iOS into official iPhone and iPad electronics. That, combined with the success of those products – despite their high-end price tags – is a story that tells itself.
It reminds me of another story – one straight out of the iGaming industry. It's another story of ultimate success and undeniable superiority in a market of globally saturated proportions. I'm talking about Evolution Gaming, suppliers of the world's top live casino dealer platform dating back to its inception in 2006.
What happens when you put these two products together is something phenomenal; a match made in heaven, if ever there were one. Here in Canada, as in many other places of the world, no doubt, there's no shortage of love for live and online blackjack games on mobile devices.
Appeal for iPhone Online Blackjack in Canada
The Canadian propensity for iPhones is astounding. When it comes to smartphone technology, we've made it clear which product rules the roost in the Great White North. Statistics show we are more inclined to purchase Apple electronics for our everyday use, and analysts say it reflects a higher spending volume for Canadians, compared to other countries where Android sales are driven by more cost-conscious consumers.
Newzoo spent two years gathering market data that showed, as of November 2018, 70% of all Canadians (25.5 million) owned a smartphone, and that among them, 54.9% (15.9m) of those devices were Apple iPhones. This data directly contradicts a global trend towards Android-powered, budget-priced, and largely Samsung built devices. In fact, of the top 10 smartphones owned in Canada, 7 of them are made by Apple, and the other three by Samsung.
Furthermore, iOS-powered device owners have a higher propensity for spending money on mobile gaming. The conversion rate for mobile gaming on iPhone 7, the most popular Apple device during the research period, came in at 4.6%, compared to 3.4% on the Samsung Galaxy S7 Edge. This particular evidence could be chalked up to the sentiment that gaming on an iPhone is just plain better.
iPhones are Faster, with Higher Resolution
Throughout the history of the Apple vs. Samsung rivalry, the former has always had a leg up on the competition. In fact, it's almost as if Samsung waits to catch wind of the specs on Apple's newest release before attempting to mimic that quality. And, at the same time that Samsung preps to release a comparably equipped, high-end smartphone, it will toss out a few degrees of cheaper models to attract the younger, budget-minded buyers. Apple, on the other hand, relies on the superiority of all its products to harvest sales – not a line up of cheap, sub-par electronics.
As a result, the lifespan of an Apple iPhone is often so much greater than any of its competitors. The processors are so fast that, two or three years from an iPhone's release date, it's still performing at an impressive speed. Combined with excessive memory, internal storage space, and the highest available screen resolution, buying an iPhone isn't just making a purchase, but rather an investment – much the same way blackjack is considered an investment by highly educated gamblers – another thing we seem to have a lot of here in Canada.
Love of Live and Online Blackjack on iPhone
There are nearly as many types of blackjack games available over the internet as there are iPhone models on the market today. First up are the standard RNG-based variety, where the deck is electronically shuffled after each hand. These include all sorts of rule variations with more side bets you can shake a craps boxman's stick at.
Then there are the more realistic live dealer blackjack games. These are, in fact, real games, just like the ones played in a land-based casino, where actual dealers conduct upon tables at live studios equipped with state of the art video and audio technology, thereby streaming the games in real-time to countless players' computers and mobile devices.
Professional players tend to be especially fond of live blackjack games. Deck penetration averages 50% prior to reshuffling, which leaves room for some degree of card counting, and the overall experience is genuine, and by far more entertaining, than a computer-generated RNG game.
Due to the nature of live online blackjack games, unless you turn the video quality down to the lowest setting, they can be ravenous resource hogs. This is where owning an iPhone comes in extremely handy. No matter how crowded live table might be, or how demanding it is on a device's memory, you'll have no problem streaming in real time, at up to 4k resolution, with a modestly equipped iPhone.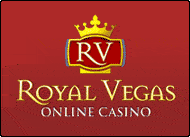 Royal Vegas, the #1 rated Casino for Canadians offers a thrilling and secure live gaming experience. Players are catered to by real dealers via webcams. That, and a world-class gaming experience, with innumerable card games and fun for everyone ! RV has been in the business for a very long time, a decade long. Thumbs up !