2 Oct
Overview of Live Mobile Blackjack Canada
Preferential Play: Canadian mobile blackjack with live dealer.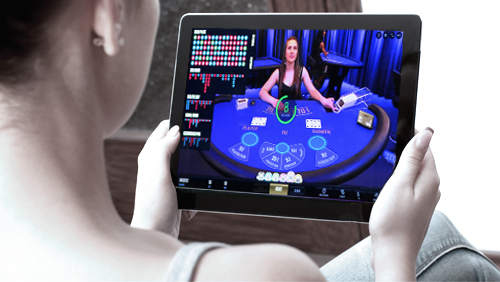 Every internet gamer wants to know what iGaming operator offers the best experience. I hear this question all the time. Where can I find the best live online blackjack tables? Ask 5 people and you're likely to get 5 different answers. The truth is, there is no single 'best' operator. It all boils down to the individual preferences of each player, and as we've come to learn over the course of several millennia, no two people are created equal.
If you live here in Canada, like myself, you can name Canadian player acceptance as your primary preference. Any operator that doesn't accept players from your jurisdiction is not going to qualify as your preferred gaming operator. If you fall into this category, and you happen to be looking for a live dealer casino that supports mobile play from a smartphone and/or tablet, the following information is for you.
Canadian Mobile Blackjack with Live Dealer
With more than 30 live casino suppliers on the market, there's a lot to be considered. Much like the people of this world, no two live dealer platforms are exactly the same.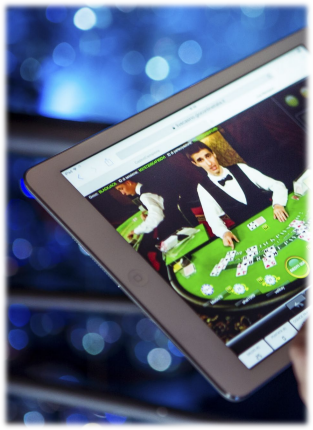 Each supplier streams their games with a different source of technology and equipment. They all offer a varying selection of games. Some have larger studios, wider betting ranges, or more attractive dealers. Their licensees may offer different promotions or deposit options. For the discriminating player, each of these qualities will help determine which best suits your needs.
As a cognoscenti of the iGaming industry, I find solace in the surfeit qualities of a single live casino supplier, Evolution Gaming. Although the company's game variety isn't as extensive as some, it caters to a sweeping range of bet sizes within one of the world's largest studios. Evolution licenses its live streaming tables to Jackpot City and more than 400 other live casino operators; all welcoming Canadian players to their virtual platform.
Seamless Passage from PC to Android and iOS
In today's market, a lot of players do all of their gaming on a mobile device. However, anyone who got their live iGaming start pre-2016 probably did so on a laptop or desktop PC. In those days, desktop gaming was the only way to truly appreciate what live dealer's were bringing to the table (pun intended, sorry!)
Now that mobile has finally surpassed PC as the top avenue for gaming, more studios are putting an emphasis on the need to be 100% mobile compliant. Not all are there yet, but most have made the transition; a few with more admirable intent than others. The end result is a live dealer gateway that's constantly evolving with the upgrade trends of today's major mobile operating systems – Android and iOS in particular, but also Windows Phone and even Blackberry.
The most significant boost to live mobile blackjack in Canada was the revolutionary ascension to HTML5 protocol. Initially released in 2014, this new mark-up language didn't receive widespread appreciation until 2015-16, when games creators realized its true potential.
HTML5 was the perfect solution to a wide growing problem. Instead of recreating every Flash program, every game, every web page – as a separate, mobile-compliant entity, HTML5 gave developers the capability of sharing the exact same content over all major operating systems. Today, it is the driving force behind playing mobile blackjack games with a live dealer.
Live Dealers In and Outside of Canada
The very first live casino studio was launched in Manila, Philippines in 2003 by Playtech. For many years thereafter, live dealer blackjack studios only existed beyond the reach of the Canadian federal government. They mostly popped up in smaller countries like Latvia, Malta and Georgia. Since the dawn of this unique iGaming vertical, only two have ever been built on Canadian soil.
The first was Microgaming's live casino, opened in 2006 on the reservation of the Mohawk Tribe in Kahnawake, Canada (just outside of Quebec). The second one didn't appear until 12 long years later, when the British Columbia Lottery Corp, official gaming regulator of BC, invited Evolution Gaming to erect a studio in the heart of Vancouver.
This relatively new property caters exclusively to residents of BC and Manitoba via the BCLC's Playnow website. Anyone outside these provinces looking to partake Canadian mobile blackjack with live dealer will have to travel beyond the virtual realm of the Great White North and into international waters, where hundreds of live casino operators welcome Canadians to their offshore iGaming websites.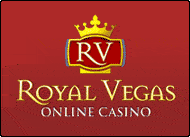 Royal Vegas, the #1 rated Casino for Canadians offers a thrilling and secure live gaming experience. Players are catered to by real dealers via webcams. That, and a world-class gaming experience, with innumerable card games and fun for everyone ! RV has been in the business for a very long time, a decade long. Thumbs up !