10 Sep
Mega Fortune Dreams Pays Record Major Jackpot
Lucky player sets new Mega Fortunes Dreams major jackpot record.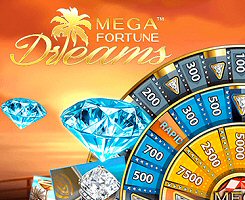 Of all the progressive jackpot slot machines on the world wide web today, few are more famous than NetEnt's Mega Fortune Dreams. It's one of the highest paying progressives in the industry, overshadowed only by Microgaming's world-renowned "Millionaire Maker", the Mega Moolah. But it's not just these millionaire jackpots that alter the lives of their luckiest fans.
The Mega Fortune Dreams also carries a mid-sized progressive that averages around €72k per strike. Last week, that jackpot paid out such a valuable prize, it's making more headlines than it's 7-figure jackpot cousins.
New Mega Fortunes Dreams Major Jackpot Record
According to recent reports, the Mega Fortune Dreams has released the largest Major jackpot in the game's six year history. That jackpot prize amounted to €333,817; nearly five times larger than the average strike, and about €23k larger than the previous record.
The colossal win – more than enough to buy a nice family home, or pay off the mortgage on an existing one, with plenty of spending cash left over – occurred on Friday, September 4, 2020. We do not yet have any details on the lucky player who struck the jackpot, or the online casino at which it was won. What we do know is that this incredibly fortunate player must still be sore from grinning from ear to ear.
Are Smaller Jackpots Better Than the Big Ones?

This is a highly debatable topic. If anyone were asked if they'd rather win a massive, 7+ figure "mega" jackpot, or a 5-6 figure "major" jackpot, they'd be crazy not to pick the mega jackpot. But let's also remember that those mega-sized prizes don't strike nearly so often. Pound for pound, it's the smaller jackpots that have a far greater impact on players than the big ones. In some cases, they pay out more, too.
Their presence alone is far more common than you might think. Almost every online slot machine with a mega-sized progressive jackpot also carries smaller jackpot prizes. The Mega Fortune Dreams has three progressives in all; the Mega, the Major and the Rapid, valued highest to lowest in that order.
The Rapid Jackpot pays out more frequently than any other, as its name suggests, while the Major represents a perfect balance between the Rapid and Mega. According to jackpot trackers, the Major was struck 262 times, averaging €72,800 per win. That's a total of more than €19 million in prizes. The Mega has only been struck 28 times, with an average payout of €3,744,729; a grand total of nearly €105 million. Yes, the mega has paid more, but it's only impacted the lives of 28 people, whereas 262 players were showered with money from the smaller jackpot, making it about 10x more likely to reward a prize.
Mega Moolah Jackpot Prizes Exceed $1 Billion
Microgaming's Mega Moolah has an even more impressive track record when it comes to the value of its smaller jackpots. This progressive network features four tiers; the Mega, Major, Minor and Mini. The Mega has 68 recorded payouts, averaging $6,183,828. That's $420.5 million in all. The Major was struck 2,623 times – 38.5x more often. And when you tally the payouts of the Major, Minor and Mini jackpots, they total more than $600 million combined.
So yes, mega-sized progressive are preferable, but you're far more likely to win a smaller one. I can't imagine anyone releasing a jackpot anywhere near the size of the new Mega Fortune Dreams Major jackpot record coming away disappointed.
#1 Canadian-Friendly Casino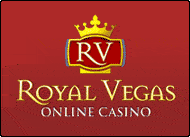 RoyalVegas.ca is our editorial pick for your specific gaming needs in 2022. Currently offering an entire suite of live dealer games, as well as a wide range of Canadian deposit options, RV truly offers a world-class gaming experience.