14 Nov
UK Player Strikes Mega Fortune Jackpot for £4 Mil
Mega Fortune Dreams progressive makes Brits' dreams come true.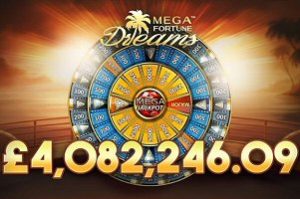 As far as day dreaming goes, there's nothing more exhilarating than the thought of winning a multi-million-dollar prize. A sweepstakes, a national lottery drawing, a progressive slot machine jackpot… The how doesn't really matter. It's the thought of what we'd do with all that money that makes the prospect so tantalizing.
For one very lucky Brit, it's no day dream anymore. Now, it's a genuine dream come true. He's got four million reasons to be jumping for joy. And it's all because he spun the reels of NetEnt's famous Mega Fortune Dreams online slot machine.
£4Mil Strike on Mega Fortune Dreams Progressive
The official press release from NetEnt announcing the massive jackpot was published just hours ago. According to that publication, it's a 49-year-old British player who's celebrating the windfall. The lucky winner was spinning the reels of the Mega Fortune Dreams "casino side game" slot machine while playing online bingo at Bingo.com. It was a mere 80p bet that would end up delivering the ultimate prize of £4,082,246.09.
Following the life-changing payout, the fortuitous Brit comments:
"You hear about people winning these sorts of multi-million-pound jackpots, but you never really believe it as it never happens to anyone you know. And now it's happened to me! It's so unreal."
Henrik Fagerlund, CPO for NetEnt, was also quick to share his enthusiasm over the latest jackpot win. "Mega Fortune Dreams has certainly lived up to its name again by creating another instant multi-millionaire and delivering a life-changing win."
This marks the 25th time the Mega Fortune Dreams has paid its progressive. The average win occurs about every 9 and a half weeks, paying an average reward of about €3.8 million.
The payout largest to date was a strike in July of 2017 worth €5,505,845. Alongside that "mega" jackpot, the game also carries a "major" and "rapid" progressive jackpot prize. They pay out smaller prizes, but at a much quicker rate.
While You Were Dozing…
Perhaps the most amazing part of this story is what was going on when the Mega Fortune Dreams progressive was unleashed. As the lucky winner tells it, he was hardly even awake to witness it.
"I got home in the early afternoon and went to bed but couldn't sleep so I decided to have a play on the computer," explains the winner in a statement to casino management. "To be fair I was actually dozing off when I pressed the button and the feature came up.
"I thought 'that's alright – I've won something' – but I didn't realise how much I had won. I sort of read something, so decided to get my glasses and that's when I realised how much it was!"
He goes on to state that the win has been a real life-changer, not just for himself, but for other people around him. "I've given my friends and family best of a million pounds."
He also treated himself to an Aston Martin DB11, while purchasing a Jaguar XJ for his dad. He's making plans to go to Disneyland, and is announcing his official retirement!
#1 Canadian-Friendly Casino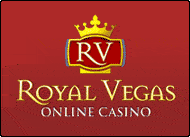 RoyalVegas.ca is our editorial pick for your specific gaming needs in 2022. Currently offering an entire suite of live dealer games, as well as a wide range of Canadian deposit options, RV truly offers a world-class gaming experience.