9 Aug
Mayor Tory tells "Anti-Fun Police" Leave Seniors Alone!
Mayor John Tory tells "anti-fin police" to back off of Toronto's senior card gaming clubs.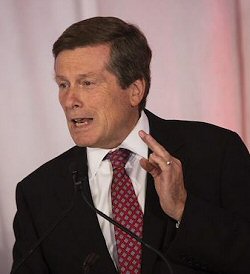 When you're having a great time, there's nothing worse than a fun-sucker. You know the types – people who come along for no better purpose than to ruin your good time. A similar situation has been going on for more than a month in Toronto, Ontario, and it's got more than the local seniors upset.
This week, Toronto Mayor John Tory stepped in, berating local authorities for their fun-sucking ways. He's demanding recreations officers back-off on community drop-ins, where the city's senior population gathers for low-cost games of bridge, euchre and other popular pastimes. Tory knows full well these officers don't answer to him, but he's hoping his words will at least result in leniency during the province's ongoing investigation into 'illegal gambling' at senior centres.
"Illegal Gambling" at Seniors Card Gaming Clubs
For weeks, tensions have been high over an 'Urgent Notice' that appeared on the front doors of a Scarborough drop-in in late June. The notice, posted by the Parks, Forestry and Recreation Division (PFR), informed community centre staff and members that "no exchange of money will be allowed", effective July 2, 2019.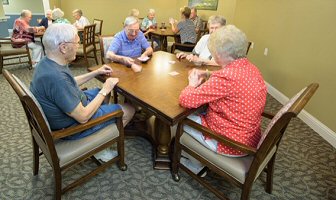 While the notices were targeting the Scarborough area at first, it was clear that the entire city of Toronto was about to have its drop-ins under watch for illegal gambling. All this because the elderly members of these clubs were paying a measly $1.25 to participate in their favorite card games, with the winner receiving a fair share of the prize pool.
No, no! said PFR. By Ontario law, this constitutes unauthorized gambling! At first, the seniors were told no money whatsoever could be exchanged, which would destroy their pastime altogether. Then PFR decided to inform them that they could continue paying for money, but no more than $0.25 per player to buy in.
The reaction was one of outrage, turned to grave disappointment, as these games are, quite literally, the only thing drawing our aging neighbors out of their homes and into a social setting. Even with the reduced quart-games, the number of people showing up was barely 25% of the previous turnout.
Tory Tells "Anti-Fun Police" to Leave 'em Alone!
In response to public outcry, Mayor Tory is imploring the city's staff responsible for investigating the matter to back off. At the least, he is requesting that the max buy-in be restored to the $1.25 these players are accustomed to while the investigation runs its course.
Tory is asking the "anti-fun police" to stand down and let Toronto seniors have their fun. They're not out spending their pensions on slot machines. They're getting out of their homes, away from their televisions, and into a social setting where a small amount of change buys a perfectly innocent evening of entertainment among friends, with the chance to win a very exciting pot of… a couple dollars.
Where's the harm?
"I am sure if there is any danger of Las Vegas-style gambling breaking out en masse in our community centres we will know about it," quipped a sarcastic Mayor Tory in retaliation to the seemingly guerrilla-style tactics of PFR.
Tory believes the department should have far more pressing matters to contend with than a few innocent seniors trying to enjoy an evening at Toronto's card gaming clubs. The Mayor personally apologized for the hardships the city's seniors have suffered over the last 5 weeks due to these flippant accusations.
#1 Canadian-Friendly Casino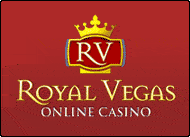 RoyalVegas.ca is our editorial pick for your specific gaming needs in 2022. Currently offering an entire suite of live dealer games, as well as a wide range of Canadian deposit options, RV truly offers a world-class gaming experience.
(Remember to Gamble Responsibly)