21 Mar
The Great Canadian Online Casino Controversy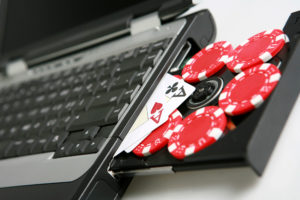 Online gambling has been around for more than two decades now. However, for some unfathomable reason, its regulation lacks any uniformity; not just from one country to the next, but within national territories. And when it comes to online casinos Canada is one of the strangest, least uniform markets on the planet.
Most European countries regulate online gambling. But if you look at the US, the federal government does not even want to get its hands dirty with internet gambling. That country threw the regulatory ball to individual states to decide whether online gambling – and which forms thereof – should and shouldn't be permitted. In Australia, it's legal to bet on sports online, but not at online casinos.
Canada is different by far. Here, the government has legalized online gambling, yet mandates that only state-run lottery organizations are able to provide such services to Canadian residents. Thus far, only British Columbia, Ontario and Quebec have elected to launch a Canadian online casino. Through a special agreement with BC, Manitoba residents are able to access that website, but that leaves 6 other provinces without home-regulated iGaming options.
Offshore Operators in a Grey Market
The solution for many Canadian online casino fans is to play at offshore websites. The government prohibits these operators from promoting their services to Canadian players, but does not prohibit Canadian players from accessing those sites.
Thus Canada falls into the category of a "grey market", where the laws are too ambiguous to explicitly legalize or criminalize it.
And it's not just players from the six provinces that don't provide a Canadian online casino that are utilizing international gaming websites. Many players from BC, Manitoba, Ontario and Quebec also frequent offshore gambling sites.
Why, you ask? The truth is, these operators provide a much larger selection of games, as well as special casino bonuses and other promotional offers that Canada's state-run gambling sites are legally restricted from providing customers.
Sites like Royal Vegas, licenced and operated from Malta, are attracting countless players fro all over the world. At these online casinos Canada players are wholly welcome to register, deposit and play any of the 400+ games for real money. In fact, Royal Vegas specifically caters to Canadians by providing multiple payment methods for CAD deposits and withdrawals.
With such conveniences and supremely better promotions on the proverbial table, even if every Canadian province were to institute an online gambling website for its residents, chances are the vast majority would continue to employ the services of offshore operators.
Licences for Offshore Online Casinos – Canada Not Budging
There's one clear and obvious solution here. Canada should mirror the regulatory framework integrated by the United Kingdom.
In 2014, the UK chose to offer licences to international operators, provided they pay a 15% point of consumption tax. It's been indubitably successful, bringing in hefty revenue for the government, while requiring operators to comply with the UK's strict regulatory guidelines.
Unfortunately, despite urging from local experts and analysts, the provinces who already operate a Canadian online casino have absolutely no interest in giving up their monopoly. Instead, Quebec has been scheming to find a legal loophole that will allow them to eliminate the offshore competition, thereby increasing the revenue from their state-run operation.
The one thing that remains a constant is the simple fact that until the legal climate changes surrounding online casinos, Canada players will continue to place their wagers at more attractive, offshore websites.
#1 Canadian-Friendly Casino

Jackpotcity.com  is our editorial pick for your gaming needs. Currently offering an entire suite of casino games, as well as a wide range of Canadian deposit options, JackPotCity truly offers world-class gaming.