19 Nov
Microgaming shifts focus to New Casino Table Games
Microgaming signs new online casino table games partner, Switch Studios.
If we were to take a look at all the new games from Microgaming in 2018, it would look something like this:
New Online Slot Machines: 18
New Casino Table Games: 1
That's quite a difference in score. Frankly, I'm impressed to see one table game make the list this year. That single digit belongs to the September creation of a new 3D European Roulette game. Prior to that, the latest table game release was their American Roulette Gold Series in August 2015, then the Atlantic City Blackjack Gold Series (6-deck version) dating back to October 2012. Here's a screenshot of their latest table/roulette release timeline.

In that same amount of time, Microgaming has added 129 new online slots to their portfolio. Suffice it to say, Microgaming just doesn't put much focus on new table games. Then again, there's only so much you can do in the table games genre. Having built digital casino products since the mid-1990s, their developers may simply feel tapped out in that department.
Fortunately, fresh blood tends to come up with newer and more innovative ideas. And as most of you know—if you've been paying any attention to Microgaming in the last few years—the company is on a contractual warpath. They've been signing one independent studio after another to ramp up their game production with fresh content and unique features. Thus, last week's announcement is nothing new, yet brow-raisingly exciting, all at the same time.
Microgaming's New Online Casino Table Games Partner
According to a press release from the company's headquarters in Isle of Man, Microgaming is joining forces with UK firm, Switch Studios. Unlike all the other third-party studios beneath Microgaming's expansive wing, Switch Studios is undertaking a special task.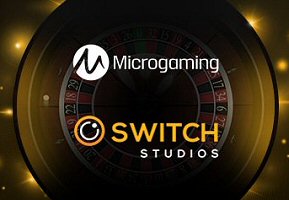 They'll be "creating a new generation of table games", available exclusively to operators who license the Microgaming platform. The games will feature customizable components that give players a tailored experience and a whole new level of entertainment.
Above, I mentioned that Microgaming had launched one new casino table game this year. Its title is simply Roulette. This is actually the first game to evolve from their collaboration with Switch Studios. It's a new roulette game featuring traditional European rules and exquisite 3D graphics. Unlike so many other Microgaming table games, it's also built with mobile optimization at the forefront.
The roulette ball depicts lifelike movements in the 3D wheel. The new game engine supports racetrack betting, special wagers and memorization of favorites. Customizable background landscapes give the new game a more immersive feel than Microgaming's original editions.
Microgaming to Debut Switch Studios Roulette Next Week
The new roulette game isn't available for real money play yet, although you can demo it here. Switch Studios Roulette will officially debut next week, from November 28-30, at SiGMA 2018, with more new online casino table games to come thereafter.
"Bringing Switch Studios into the fold ensures we have a dedicated resource for innovating and enhancing our table games offering. The team have already demonstrated a facility for producing stylish and sophisticated casino games that are highly original and entertaining," says Microgaming CEO John Coleman. "I am looking forward to developing this side of our range even further in the coming months."
Tom David, Head of Studio for Switch Studios, adds; "We believe our background in the mobile, social and eGaming sectors puts us in an excellent position to bring innovation and style to the online table gaming sector. Our objective is to deliver the best selection of classic table games that players enjoy."
#1 Canadian-Friendly Casino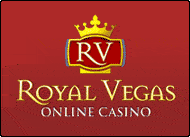 RoyalVegas.ca is our editorial pick for your specific gaming needs in 2022. Currently offering an entire suite of live dealer games, as well as a wide range of Canadian deposit options, RV truly offers a world-class gaming experience.