6 Aug
New 3D Roulette Game from Realistic Games
Realistic Roulette bridging the gap between online and live casinos.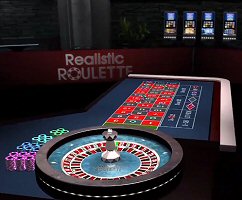 Throughout the years, the most significant difference between online casinos and live, land-based gambling, has always been the authenticity of the experience. Playing over the internet doesn't generally beget the genuine feel of live casino games. In contrast, playing in a land-based casino doesn't parallel the convenience and affordability of online gaming.
For the last decade, internet gambling operators and software development firms have been working to bridge that gap. Several have been successful in doing so. The latest brand to reach the finish line is Realistic Games, who just launched a new 3D roulette game that's more authentic than ever.
Realistic Roulette Bridges Gap between Online, Live Casinos
Having been an avid member of the online gambling community since the early 2000s, I'm a firm believer in the attraction of authentic gaming options. A 2D roulette game has its advantages, but there's nothing quite like the entertainment of a realistic, 3D experience. That's what Realistic Games is bringing to the table this week with its latest release.
This game gives players the impression of walking up to a real roulette table in a luxury casino resort. The graphic symmetry is fantastic, with all betting options laid out in a simple, intuitive graphic interface. Players see and hear everything. The wheel spins, the ball drops, and the anticipation builds just as it would in real live casinos. Except, of course, there's no crowd of players blocking your view, or some big sweaty guy infringing on your right to clean, breathable air.

The launch represents the first foray into 3D virtual gaming by Realistic Games. The development team utilized WebGL, the latest in 3-dimensional interactive technology, to build the game. Its highly customizable design allows player to easily switch between multiple table views, simply swiping their finger on a mobile device to achieve 360-degree angles. You can also revert to the traditional 2D view, although I don't see any reason why someone would.
The following video offers a behind the scenes look at the new 3D roulette game, with commentary from Realistic Games' highest-ranking executives; Director and Co-founder Andy Cattrell, Commercial Manager Lauren Bradley, and Product Owner Christian Reilly.
New 3D Roulette: Quality Game for Quality Players
"Way back when, Realistic Games was developed by players, for player," says Cattrell. "The 3D roulette gives us the opportunity to create an environment—an active 3D environment—which no one has ever seen before; to create a real experience for the player."
Bradley goes on to explain why they've invested so much time and energy on building Realistic Roulette. "Better quality games undoubtedly cost more, but the difference in yield is profound," she says. "The time and money spent on the investment is worth it.
"The idea that tables games are the same is simply not true," she continues. "We know from our own experience and the feedback we get from our operators that, when placed alongside inferior versions, good quality blackjack and roulette will deliver increased revenues."

"Everyone knows this game in a real-world environment. We can now create this game in a virtual environment to mimic what happens in the real world," adds Cattrell. "When the ball is perfect, and the sound is perfect, and the behavior placing your chips is perfect, the user experience can only go up."
This is the premise on which Realistic Roulette was built, and will no doubt succeed in attracting new players to the tables for any operator that chooses to install the new 3D roulette game. I expect the numbers will be high in the coming months.
#1 Canadian-Friendly Casino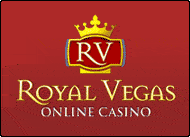 RoyalVegas.ca is our editorial pick for your specific gaming needs in 2022. Currently offering an entire suite of live dealer games, as well as a wide range of Canadian deposit options, RV truly offers a world-class gaming experience.