30 Apr
Welcoming New Microgaming Partner Realistic Games
Microgaming gets realistic, signing its latest content distribution deal with Realistic Games brand.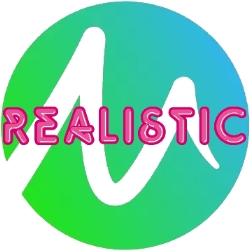 For nearly a decade now, Microgaming's digital content portfolio has maintained a superlative growth rate, far more impressive than that of any competitor brand. The company's minimum two-new games per month policy soon accelerated with the signing of multiple new exclusive content providers. The goal wasn't necessarily to put games out even faster, but to sustain their 2+ reputation, while shifting the focus to quality over quantity.
It's a fine ambition indeed; one they're fervently pursuing with the signing of yet another content distribution deal. Unlike most of their recent signings, this one isn't a small company. It's no fledgling start-up. This time, Microgaming is welcoming a tried-and-true veteran into the fold, securing an agreement with renowned digital slot developer Realistic Games.
Microgaming and Realistic Games Brand Collide
We all know who Microgaming is. The very first software group to produce interactive games for the online gambling scene, the company's roots date back to 1994. The first online casino, the first online casino software, Microgaming was even responsible for the first mobile casino games in 2003, back when we were still using flip phones and pressing dozens of buttons to create a simple SMS text message.
Realistic Games hasn't been around quite that long, but they are approaching the two-decade mark. Founded in Reading, Berkshire, England in 2002, the company spent its first 6 years producing content for third party distributors. It took a few years to make the intended adjustment, but in 2011, ReGaL was born; Realistic Games first proprietary games server.
Microgaming wasn't the only pioneer of online casino games. Realistic was producing the first HTML5 content – seamlessly compatible with desktop and mobile – back in 2011/12, when the programming language first came into existence. The company was nominated for its first EGR Award the following year, and things have been looking way up ever since.
Now with more than 100 entertaining and functional games under their belt, Realistic Games has agreed to integrate its 3-reel and 5-reel slot machine content into the vast portfolio of Microgaming.
Realistically Sound Content Distribution Deal
The new deal is a win-win for both companies, as well as fans of Microgaming and Realistic Games productions. For the Reading-based content developer, the deal expands their territorial footprint to more than 20 countries across the globe, and greatly increases their visibility with casino brands.
"By signing this agreement," commends Realistic Games Commercial Director, Robert Lee, "not only do we add another tier one supplier to our growing list, but it is also a great opportunity for us to increase our customer reach.
"We can offer them a lot of new and different game types," he adds, "and are very confident we will be able to provide their customers with content that players will enjoy."
The heads of Microgaming are equally pleased with their latest content distribution partner. "As a content supplier of choice, we are always on the lookout for high-quality games with standout functionality to deliver premium entertainment to our operators," said the Isle of Man-based company's Director of Global Operations, James Buchanan.
"We are thrilled to add new content from Realistic Games to complement our diverse portfolio and look forward to taking their games live on our platform," he concluded.
#1 Canadian-Friendly Casino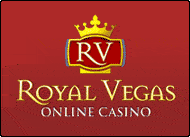 RoyalVegas.ca is our editorial pick for your specific gaming needs in 2022. Currently offering an entire suite of live dealer games, as well as a wide range of Canadian deposit options, RV truly offers a world-class gaming experience.