28 May
Malta Spearheads Initiative for Unified Self-Exclusion from Gambling
Malta seeks global self-exclusion from live and online casino gambling.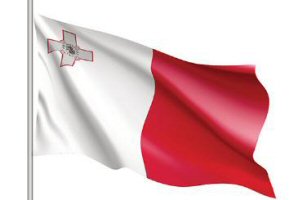 The utilization of self-exclusion services to promote the prevention of problem gambling is nothing new. Jurisdictions all over the world have regulatory guidelines that mandate the provision of self-exclusion systems among their licencees. However, these programs have been largely unsuccessful for a multitude of reasons.
One of the most critical errors to date has been the lack of cohesiveness among operators. Self-exclusion services are often bound to a single brand or location. If a problem gambler excludes themselves from Caesars Palace in Las Vegas, they it may exclude them from all Caesars-brand casinos in Nevada. But what if they walk along The Strip to The Venetian or Bellagio, or visit Caesars Windsor in Ontario, Canada? Will this player still be be able to place wagers?
The same problem exists in the online gambling space. Exclusion from Ladbrokes or Betfair sites doesn't automatically imply exclusion from Digimedia owned operations. To put it bluntly, a player can exclude themselves from countless live and online gaming sites, but there are still many more that will unwittingly welcome their wagering dollars.
Unified Self-Exclusion from Live & Online Casino Gambling
The Maltese government and Malta Gaming Authority (MGA) are hoping to change the way self-exclusion operates across the globe. They're starting by enacting an initiative that requires a single self-exclusion data base for all MGA licencees, both online and on land. If any problem gambler signs up for self-exclusion, that exclusion will apply to any and all gambling operators who hold an MGA remote gaming licence.
Heathcliff Farrugia, Chief Executive Officer of the MGA, is proud of the unified self-exclusion system they're developing. "The protection of players is at the heart of the MGA's regulatory agenda, and this project further underlines our resolve to ensure that players have the necessary tools to engage in gaming services responsibly," reads a statement in last week's press release.
"Over the years we have witnessed efforts from gaming operators to implement various responsible gaming measures," Farrugia continues. "Thus we strongly believe that the unified self-exclusion system will be well received by the industry and consumers alike."
Malta Spearheads Movement for Global Unification of Self-Exclusion Services
Unification within MGA's remote gaming licencees is only the beginning. The end goal for Malta is to develop a globally unified, voluntary self-exclusion model. The system would monumentally enhance problem gambling prevention services, fusing together self-exclusion databases from all over the world. It's an ambitious goal, indeed. Such an initiative would require the devout cooperation of gaming jurisdictions worldwide.
For now, the MGA is evaluating the possibilities of such a globally unified self-exclusion system. According to the press release:
"The MGA is conscious that the implementation of such a system requires careful and considered analysis in order to ascertain that the solution design will meet the intended objectives."
Maltese regulators will spend the coming weeks assessing the plan's potential. They are already considering the use of Digital Ledger Technology (DLT); the most capable means of incorporating a global system. The MGA believes DLT has the, "potential to provide an ideal platform for this system due to its inherent characteristics of immutability and decentralisation."
Public consultation on the matter is welcome as the regulatory body continues to research the prospects for a vastly superior, globally unified self-exclusion system for live and online casino gambling operations.
#1 Canadian-Friendly Casino

Jackpotcity.com  is our editorial pick for your gaming needs. Currently offering an entire suite of casino games, as well as a wide range of Canadian deposit options, JackPotCity truly offers world-class gaming.