14 Nov
Get into iGaming without the Worry
Preferred Player's Paradigm: The hunt for a safe online casino Canada gamers can depend on.
It's been two decades since the dawn of online casinos, and to this day, the same old questions remain. "Who can you trust? How do I know a website is secure? What if the games aren't really fair?" So much doubt and trepidation surrounds this industry, not because people are so paranoid, but because rogue operations really do exist.
I'm not suggesting that you give up on your search for a trustworthy online casino. Instead, I'm, suggesting you learn the difference between what's safe, and could be a hazardous trap. Rogue operations aren't all out to take your money and run.
A bad seed might be a masked phishing site, operating legitimately on the surface, but gathering and selling their players' account information on the black web. They might have pirated games with lower slots RTPs or rigged table games. If you know what to look for in a reputable online casino, and what detriments to avoid, you can save yourself a lot of trouble in the end.
Seeking a Safe Online Casino Canada can Trust
I'm going to be using Royal Vegas Casino as a solid example to show how to determine a safe, secure and fair operator. You can use the same methods I'm about to show you to run trust-factor tests on any other online casino operation. Or, you can save yourself the time and just visit Royal Vegas, because I promise you there aren't too many other brands that stack up to their degree of distinguishment, which is why I chose this site in the first place.
Test #1 Age Defines Beauty
One of this casino's best qualities is its age. Hop over the google and type or copy/paste this (including the quotations) in the search bar:
"Royal Vegas" "established in"
All of the results agree, it was founded in 2000. That's almost as old as the online gambling industry itself. As they say, with age comes wisdom, and these guys have it, operating one of the oldest and smartest operations around.
Test #2 Evidence of Fairness
Next, click your way to Royal Vegas Canada (link opens in a new window) and scroll down to the very bottom of the page, all the way down to the copyright info. You see all those affiliation logos? The one towards the middle says 'eCOGRA Safe & Fair'.
Click on this and you can view the monthly payout percentages for slot machines, tables games, and all games combined – not just for the latest monitoring period, but for every single month dating back to January 2013. If you're concerned about game fairness (as you should be), how's that for transparency?
Test #3 Fraud & Identity Protection
Again at the very bottom of the page, just below the eCOGRA logo, is the operator's ownership and licensing info. We see here that the online casino is owned and operated by Digimedia Ltd., with offices in Malta (a small island nation in Europe). Looking on the Digimedia website's About Us page, we find this piece of info:
"All software is guaranteed to be free of any viruses or malware and customer details are 100% secure. All transactions through the software client is digitally encrypted to prevent fraud and identity theft."
Digimedia has actually "guaranteed" that the online casino is safe and free of hazards. Of course, anyone can say that on a website, but Digimedia is licensed by the Malta Gaming Authority (more on that in a moment). That means that if anyone has a bone to pick with Royal Vegas, they can take it to the regulators at the MGA. And if any of the above-mentioned problems arise (virus, malware, leak of account info, fraud, or identity theft), all the player has to do is point out that guarantee. Digimedia's lawyers are well aware of this, which means the operator is going to do everything in its power to keep your account safe and secure.
Test #4 License and Regulation
Getting back to that MGA license, this next test will prove that the online casino really is licensed by the MGA, and that the license status is active (as opposed to suspended or terminated). Looking at the bottom of the Royal Vegas website again, we find they've provided the License # MGA/B2C/167/2008.
We can use the regulator's website address to inject that into a Google search and see whether its genuine. To do that, you first need the regulator's website, so go to Google and search:
"Malta Gaming Authority"
You'll see the website address for the MGA is: https://www.mga.org.mt/
You can go straight to the website and click around until you find a matching license for Digimedia Limited, or you can shortcut the process with one more Google search. Using your handy copy/paste tools, inject the license number and the MGA web address into the search box like so:
MGA/B2C/167/2008 site:mga.org.mt/
Note: By typing "site:" before the web address, Google will only crawl indexed pages on that website.
The top result comes back as this page, revealing the license info for Digimedia on the MGA website. It even gives you a list of all their online casino operations, where you'll see that, as of writing, the company is responsible for a dozen operations; not just the Royal Vegas Casino brand.
Test #5 US Player Acceptance
You're probably wondering why US player acceptance matters for Canadian players, but believe me, it does. This is actually an extension of the previous section, determining proper license and regulation. Here's the problem… just being licensed doesn't assure anything. It's where the license comes from that matters.
There are dozens of licensing jurisdictions all over the world. You could research them all to see which ones protect players and which ones do not, or you could just see if US players are accepted. If you see an American flag anywhere on the website, move along. US player acceptance points to irresponsible regulation. If they don't care about gambling laws in other countries, they won't care about players who have been wronged.
As a rule of thumb, Canadian and European jurisdictions (Malta, Isle of Man, Gibraltar, the UK, etc.) are generally good. Central and South American jurisdictions (Costa Rica, Panama, Curacao, Belize, etc.) are questionable, if not downright deplorable.
Conclusion
If you followed the tutorial above, you can probably guess that Royal Vegas is one of the best brands on the market, passing each of these tests with flying colors. That's why I chose it. It is an unquestionably safe online casino Canada players have trusted for years. If you use the same testing methods on any other iGaming brand and find the operator matches up to these standards, you can rest assured you're in good hands.
#1 Canadian-Friendly Casino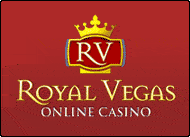 RoyalVegas.ca is our editorial pick for your specific gaming needs in 2022. Currently offering an entire suite of live dealer games, as well as a wide range of Canadian deposit options, RV truly offers a world-class gaming experience.