17 Jan
Top Internet Casino Trends of 2018
Top trends in Canadian internet casinos in 2018.
Internet gambling has evolved so much since the late 1990s. Advancements in technology have opened the virtual doors to so many more opportunities. It's not just a wider variety of games, but the speed, aesthetics, accessibility and overall quality that rose ten fold.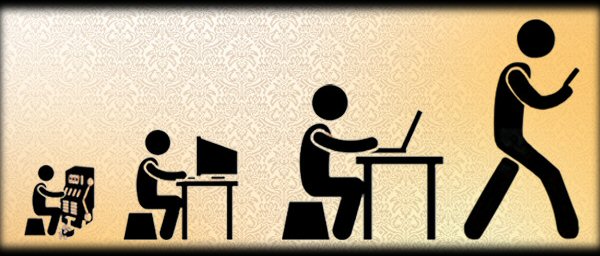 In recent years, the internet casino industry has experienced some very unique innovations. Masterful visionaries took costly risks, and some of them really paid off. They took time to earn their rightful and respected place in the business. Now, these concepts have become the top trends in internet casino gambling in 2018.
Canadian Internet Casinos Go Mobile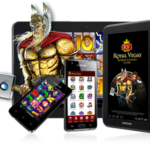 The most appreciated innovation of all has to be the transition to mobile gambling. The concept took more than a decade to develop. Microgaming pioneered the first mobile casino games back in 2003, with very basic apps for flip-phones. It seemed like a costly mistake at the time, since very few people utilized the technology. But when the first touch-screen devices came along in 2007, it sparked a new wave in internet gambling.
More software companies began to understand the potential of this new technology. Over the next few yeas, online casino applications were developed. But again, they weren't an instant success. That didn't happen until developers began utilizing HTML5. This unique mark-up language allows programmers to design games with universal optimization. Such games can be enjoyed on any computer or mobile operating system.
Once internet casinos turned to HTML5, the mobile revolution began. Now, in 2018, mobile gaming has finally surpassed traditional accessibility via desktop/laptop computers. Everyone owns a smartphone, and more people are now using them to access their favorite internet casino than ever before.
Revolutionary Live Dealer Casinos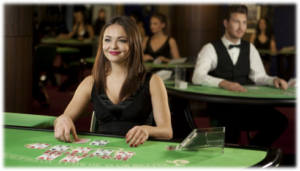 This is another concept that took many years to culminate into something successful. When the first live dealer casinos were launched in the early 2000's, there weren't many players with a computer equipped well enough to appreciate them.
Technology simply wasn't ready for it. The video quality was terrible, to put it mildly. But the idea was something well worth investing in. Over the next few years, that's what they did. Internet speeds increased, high-tech cameras were installed, and the video streaming quality necessary to attract players was finally available.
Today, live dealer casino games provide the one thing standard online casinos never could. They deliver a genuine, real-life casino experience. Players of bricks-and-mortar casinos who previously scoffed at the one-dimensional atmosphere of online table games now have online access to the most realistic live gaming experience one could ever imagine.
Live dealer blackjack, roulette, baccarat and other popular table games are accessible on all desktop and mobile platforms. The software is state of the art, with seamless video and audio streams. Real players gather at the tables, where professionally trained dealers perform the same duties as dealers in land-based casinos. But this time, players don't have to travel to a gambling property to participate. They can play from home, from the office, or anywhere else their smartphones get a network connection.
Looking Ahead
It really is amazing just how much Canadian internet casinos have evolved. I, for one, can't wait to see what new and innovative trends develop over the next few years. I'll wager virtual reality will eventually take off, just as mobile and live dealer casinos have.
#1 Canadian-Friendly Casino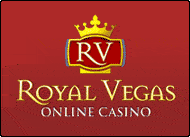 RoyalVegas.ca is our editorial pick for your specific gaming needs in 2022. Currently offering an entire suite of live dealer games, as well as a wide range of Canadian deposit options, RV truly offers a world-class gaming experience.