5 Sep
Worst Video Poker Games you should Never Play
Best and worst video poker games at Microgaming casinos.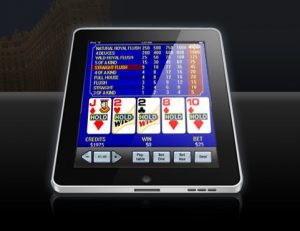 Throughout history, two casino games have been lauded as best options for strategic players. The first is blackjack, of course, giving mentally adept players an extremely low house edge that, with acute card counting skills, can actually turn the edge ever so slightly into the player's favor. The second is video poker, which can actually present better RTPs than perfect-strategy blackjack (without card counting).
While a large number of gambling enthusiasts are aware of this fact, far less are educated in the variable rules and pay tables of different video poker games. Simply playing video poker and making all the right decisions isn't going to deliver that beautiful 99.92% return to player.
99.92%? That's crazy, right?! It's true – that's what the best video poker games at Microgaming casinos can deliver. But choose the wrong variant, and you could be competing for an abysmal 93.45%. And that's with a perfect strategy applied. Ouch! Even online slot machines pay better than that, and you don't have to think to play those.
Worst Video Poker Games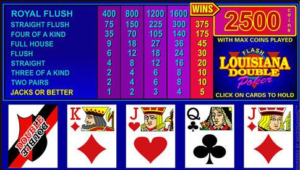 I'm sure the first thing you want to know is which video poker game has the horrendous 93.45% RTP. It belongs to a Microgaming title known as Louisiana Double. Its rules follow typical Jacks or Better hand ranks. However, the payouts have been manipulated in such a way that players have to be very lucky to get a good return.
In Louisiana Double, the pay table looks generous because the higher ranking hands pay better than they do in traditional Jacks or Better games. However, as a trade off, one of the most common winning hands—3 of a Kind—sees its value reduced from 3:1 to 2:1 (i.e. even money). That alone is enough to ruin the expected value of this machine.
Another low-paying video poker variant is Deuces Wild. It's an attractive game, due to the appearance of 4 wild cards, but the RTP of 96.77% is a lot less attractive. Microgaming's Deuces Wild also suffers from a disadvantageous pay table. A 3 of a Kind will only return your original bet, while a Straight or Flush only earns even money.
Best Video Poker Games
Now we'll talk about the best video poker variants on the Microgaming menu. We'll start with that 99.92% title I'm sure you're dying to hear about. Surprisingly, it's not Full Pay Jacks or Better.
The best video poker game Microgaming makes is actually All Aces Poker. It's based on Jacks or Better hand ranks, and there is a slight trade-off going on in the pay table. This time, though, it works to the player's advantage.

On the negative side, drawing 2 Pair will only return your bet. But positives come from the multiple ways a 4 of a Kind can appear, and the excessive payoffs they produce. Those higher pays are so generous that the RTP increases to a beautiful 99.92%. You may be in for a long session to achieve that rate, but strategic players are never in it for the short term.
The second best option for video poker players is traditional Jacks or Better. Microgaming offers the most generous 9-6 Full Pay schedule that tactical players always look for. As such, Jacks or Better has a very attractive RTP of 99.54%.
#1 Canadian-Friendly Casino

Jackpotcity.com  is our editorial pick for your gaming needs. Currently offering an entire suite of casino games, as well as a wide range of Canadian deposit options, JackPotCity truly offers world-class gaming.