6 Jun
Legal Means: Class II vs Class III Slot Machines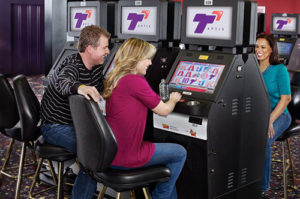 To the untrained eye, every slot machine looks the same. But did you know there's a huge difference between class ii vs class iii slot machines?
Almost every country in the world regulates some form of slot machines. They are offered to the adult public within licensed land-based casinos, online casinos, taverns, clubs, airports and/or charitable gaming facilities. While they all tend to look the same, there may be some very distinct, almost imperceptible differences between them. It all depending on whether they are Class II or Class III slot machines.
The legal delineation between class ii vs class iii slot machines is a purposeful one. They gives regulators more control over what types of games – and exactly how much winnings – players have access to. The decision to place one type or another in various facilities is often determined by the type of license an operator possesses, and the laws of the jurisdiction.
In many cases, especially throughout Canada, only full-scale casinos are permitted to host class iii slot machines. These are the kind found in major gambling destinations like Las Vegas, Atlantic City and Macau. Charitable gaming facilities, like the 30+ provincially regulated bingo halls across Ontario, are restricted to class ii slot machines.
Class II vs Class III Slot Machines
The easiest way to describe the difference between class ii and class iii slot machines is to compare the traditional class iii variety – those found in Vegas – to a scratch off lottery ticket. When a lottery agency prints tickets, they know exactly which ones are winners, and exactly how much profit they're going to make once they are all sold.
That's how class ii slot machines work. They are programmed like instant win lottery tickets. Every spin is predetermined as a winner or loser, and every winning spin's value is already programmed into the machine.
Class iii slot machines are built on the foundation of a Random Number Generator (RNG). Patented in 1984 by Norwegian mathematician Inge Telnaes, the RNG is capable of giving a slot machine complete and utter unpredictability, while giving manufacturers control over the probability of outcomes.
Before Telnaes invented the first virtual reels with RNG technology, a slots' payout percentage was based entirely on the number of reels, and the number of symbols on each reel. If a 3 reel game had 8 symbols per reel, there would be exactly (8x8x8) 512 possible combinations, meaning it would pay its jackpot, on average, 1 in every 512 spins.
Slot Machine Classes By the Law Books
Any educated gambler would prefer to play class iii slot machines. Their odds of hitting a large jackpot are always higher. The RNG ensures that a jackpot can pay out at any given moment, not when the machine decides it's time. But in many jurisdictions, the availability of class ii and class iii slot machines is determined by local and/or federal law.
The classifications of slot machines was first introduced by the Indian Gaming Regulatory Act of 1988, which defines class ii vs class ii slot machines. Note that Class I gaming refers to traditional Indian gaming based on a tribe's cultural ceremonies and/or celebrations, thus has no bearing on any type of slot machines.
IGRA Definition of Class II Slot Machines
The term ''class II gaming'' means—

(i) the game of chance commonly known as bingo…pull-tabs, lotto, punch boards, tip jars, instant bingo, and other games similar to bingo…
The definition explicitly excludes:
"…electronic or electromechanical facsimiles of any game of chance or slot machines of any kind".
IGRA Definition of Class III Slot Machines
The term ''class III gaming'' means all forms of gaming that are not class I gaming or class II gaming.
Knowing the Difference Between Classes
A I said before, class ii and class iii slot machines look exactly the same. They use the exact same style of reels and graphics, and present the same types of features. A mere glance at the game screen, and you'd never know one from the other.
The easiest way to tell the difference between class ii vs class iii slot machines is to look at the signage in the gaming facility. By law, only class iii slot machines can actually be called "slot machines". All class ii games will be referred to by another name.
Common names for class ii slot machines include Video Lottery Terminals (VLTs) and Bingo Liners (machines programmed to pay out like a bingo card game). In Ontario, they are called TapTix machines (because it's like tapping a button to play a scratch off ticket).
Whatever name they may go by, if the casino or gaming facility doesn't call them "slot machines", they are not real class iii slot machines.
#1 Canadian-Friendly Casino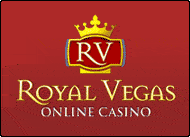 RoyalVegas.ca is our editorial pick for your specific gaming needs in 2022. Currently offering an entire suite of live dealer games, as well as a wide range of Canadian deposit options, RV truly offers a world-class gaming experience.