23 May
New Smartphones beget New Breed of Mobile Casino Gambling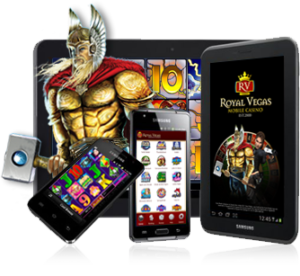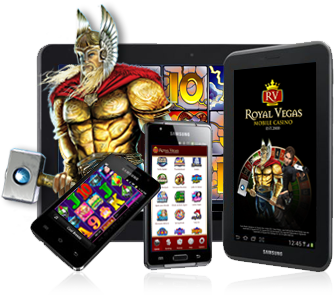 As technology advances, new products emerge, and existing products become more innovative. That's the way it always has been. The mobile casino gambling industry is no different. With the release of new smartphones like the Samsung S8, and Apple's upcoming iPhone 8, there's no question that mobile gaming will rise to new heights.
For many gamblers, the early days of iGaming are a distant memory at best. No longer must we huddle over a desktop computer, sliding a mouse and clicking away. New smartphones gave way to swiping and tapping, and while it took time for mobile casino gambling to really catch on, it's now the most preferred way to place any wager, any time, from anywhere.
In the last few years, interactive games developers altered their focus to mobile-centric software. Now, the goal isn't just to deliver a mobile first product, but to key in on developing technology trends to stay ahead of this ever evolving market.
Mobile Casino Gambling Grows With New Tech
In 2017, the digital gaming industry is projected to grow to $100 billion. That figure has been rising steadily with each passing year, and will continue to do so, thanks to unceasing advancements in technology.
When the new Samsung S8 came out this Spring, digital games development companies were surely excited by all the new possibilities. Not only does the new smartphone come equipped with phenomenally enhanced security features like facial recognition, its trademark
Infinity Display
offers a graphically impressive experience like never before seen.
The S8's beveled edges draw the screen to the full extent of the device, deploying the most crystalline clarity to date. Combine that with today's most graphic-rich, 3D slot machines, immersive roulette wheels and live streaming table games, and the potential for iGaming entertainment is limitless.
With a new 8-core CPU, there's no question that the Samsung S8 can deliver a seamless game play experience, either. No interruptions, no delays; mobile casino gambling (and everything else you can imagine) runs impeccably smooth on this new smartphone.
The facial recognition capabilities will be supremely important to avid mobile gamblers, ensuring that no one else will be able to deposit, withdrawal or wager with their precious dollars.
Will iPhone 8 Be Equally Impressive?
The iPhone 8 isn't expected to be released until September 2017, when Apple traditionally holds its annual release of the year's best new products. Will the new smartphone equal the currently unmatched technology of the Samsung S8?
Apple keeps a pretty tight lid on their upcoming devices, but there's no doubt that the iPhone 8 will carry many of their rivals most innovative features, and then some. The beveled edge-to-edge display is likely to be mimicked, and if rumors can be believed, nearly the entire face of the device will become a display.
Like the S8, the new iPhone 8 is sure to offer the same facial recognition technology, as well as fingerprint identification. There's even talk that wireless charging could be on the menu. Any regular video hound or mobile casino gambling aficionado is sure to appreciate such an option beyond measure, as we all know this type of graphically-impacted content draws heavily on mobile batteries.
Throw in yet another upgraded processor from Apple – the A10X or A11 perhaps – and players can expect the mobile casino industry to rise to all new heights, yet again.
#1 Canadian-Friendly Casino

Jackpotcity.com  is our editorial pick for your gaming needs. Currently offering an entire suite of casino games, as well as a wide range of Canadian deposit options, JackPotCity truly offers world-class gaming.