9 Feb
Oscars Betting and Other Award Shows
The Academy Awards, often referred to simply as "The Oscars", is the biggest award show on the planet. More people tune in to watch this show than any other. In fact, the Oscars attracts more viewers than the Super Bowl, which is an impressive achievement to say the least.
The popularity of this award show means there is no shortage of gambling markets available each year. These markets typically cover all available awards and are opened many months before the ceremony. In this betting guide we'll take a look at this award show and at the bets that you can place, as well as the sites you can place them on. We'll also look at some other award shows that you can bet on.
Oscars Betting in Canada
Before we go any further, it's important to point out just where you can bet on the biggest award shows. These shows are held in America and they are also at their most popular there. However, betting sites from all over the world, including here in Canada, offer odds on them.
One of the best of these is Sports Interaction. This long running betting site has been the only option for Canadian gamblers for many years. It coves a host of popular sports, including soccer, NFL and hockey, and you can also stake money on more niche sports and events. The odds and markets mentioned in this guide can all be found on Sports Interaction, but you may also find them on other Canadian friendly gambling sites, including WilliamHill, BetWay and Bet365.
All of these offer deposit bonuses to help get you started. You must meet some requirements before you get these bonuses, but the terms and conditions are fairly relaxed on most of them, including Sports Interaction, where you can get a $100 free bet.
Oscars Betting Every Year
Every year prior to the ceremony (late February) you can place your bets on the outcome of a number of awards. There are many of these given out over the course of the ceremony, with everyone from actors to costume designers included. Of course, you can't just bet on all of these all of the time. There are a few rules, and these apply to most betting websites.
Firstly, the markets only open after the nominations have been announced. At this point, the sites have a good idea of who will end up with the coveted trophy. It makes setting the odds easier and means they only have to offer a small list of potential winners per award.
Secondly, not all awards are covered, only the main ones that attract the most attention. For instance, if we use Sports Interaction as an example you will be able to find bets on the following:
Best Picture (the ultimate award, given to the film thought to be the best of the year)
Best Director (often ends up with the winner of Best Picture)
The Best Actor (this tends to throw-up a few surprises and is great for betting on)
Best Actress (again, another solid betting market)
Best Supporting Actor (the winners seem to be either big odds or very short odds)
The Best Supporting Actress (as above, they can be big or short)
These markets are all about the winner. There are no runners-up and no each-way bets. However, there are only 5 nominees per award, so the field is fairly narrow to begin with. If you know your stuff about film, you'l stand a great chance of winning big. Just make sure you watch the films, pay attention to the performances and follow the latest gossip.
Betting on the Grammys
Just like Oscars betting markets, Grammys betting markets open when the nominations are announced, with the ceremony taking place in the middle of February. The Grammys are to the music business what the Oscars are to the film business. And just like the Oscars, there are many awards handed out, covering all kinds of categories. There are a little more of these available on sites like Sports Interaction, where you can find all of the following:
Album of the Year (typically pop or R&B)
Best Alternative Album (covers rock and indie music)
The Best New Artist (a great market for anyone who follows new trends)
Best Rap Song (nominees include famous, established artists as well as new ones)
The Best Rock Album (includes softer rock and punk, as opposed to heavy metal)
Song of the Year (often won by a song taken from the Album of the Year)
There are also five choices for each of these awards. In fact, in many ways, these two ceremonies are very similar. And as with Oscars betting, the more you know about the subject, the more nominated albums and songs you have listened to and the more acts you know about, the higher your chances will be of securing a big win.
Other Entertainment Prop Bets
You will find Oscars betting and Grammys betting under the "Entertainment" section of the Sports Interaction website. These are the only two major award shows that they provide bets on, but there are other prop bets based around the entertainment world. These include bets that you can only find on this website, and bets that many other sports books just don't seem to want to touch.
For instance, prior to April 2017 you could place a bet on who Arya Stark would kill first in Game of Thrones. You could also bet on other events and outcomes based around this popular TV show. This is a rare find, because betting sites topically prefer to stick with live events. They rarely touch TV shows because they are scripted (and based on books) which means there are already a number of people who know the outcome.
All it takes is for those people to place a bet or to leak the information to someone who will, and they'll lose out. Still, it's great fun for the average gambler, especial if they are fans of Game of Thrones.
#1 Canadian-Friendly Casino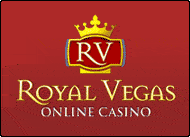 RoyalVegas.ca is our editorial pick for your specific gaming needs in 2022. Currently offering an entire suite of live dealer games, as well as a wide range of Canadian deposit options, RV truly offers a world-class gaming experience.