9 Feb
iDebit Casinos and Other eCheck Casinos
iDebit has been billed as the "fastest and cheapest" option available to Canadian gamblers. It is incredibly easy to use, its fees are limited, it is fast and you can find it on the biggest and best online gambling sites. This is the future of online payments, but in this case the future has been here for several years already. With that in mind, let's take a look at the best iDebit casinos.
How do iDebit Casinos Work?
To use iDebit casinos you need to have a bank account that you can access online. iDebit essentially serves as a link between this bank account and the online casino. It helps to push the payment through quickly and it ensures that the process is secure.
So, what makes that different from depositing with a debit card or a bank transfer? Well, with the latter, the process is much quicker and more direct. You're not at risk of small, costly mistakes and you don't have to wait up to a week for the payment to clear. The fees are also much smaller, as many banks will charge an amount of $30 to $50 to make a transfer like this. The way iDebit differs from just using a debit card is that the merchant will never receive your bank account details.
This isn't really a problem in this day and age, not with so much security protocols in place. However, there are still a number of players worried about it and for those players iDebit will help to take the worry and the doubt out of the equation.
You don't need to signup for an account, you don't need to go through a lengthy registration process and you don't need to have a credit check in order to signup to iDebit. These are all additional benefits that make this service so popular across the country. It really is as simple as choosing the option, choosing the amount and then completing the transaction.
iDebit Casinos: What's Available?
iDebit casinos are in plenty supply. Any casinos that accept Canadian players tend to offer iDebit as an option. Such is the case with casinos like Royal Vegas, Jackpot City and others. Below, we have listed some sports books that accept it and some of these also have casinos attached, which means you can use it there as well.
Just bear in mind that very few casinos are actually based here in Canada, so the ones that will accept it are often based in Europe and Central America. These casinos rarely cater predominantly for the Canadian market and therefore tend to overlook iDebit. But there are a select few that do.
It is also worth noting that every transaction made from your iDebit balance will be free. However, if you want to make a transfer directly from your bank account then you will need to pay a small fee. This is often just under $2 though, so it's something that often goes unnoticed. There may also be limits on how much you can deposit through this method, especially if you're depositing for the first time.
On most online casinos this amount ranges from between $5,000 and $10,000. On sports books the average can be as low as $3,000. In most cases, the limits do not apply specifically to iDebit and apply to the website on the whole. If they have a limit on deposits in general, then this is what will apply to your iDebit deposit.
iDebit can be used to send any currency, not just Canadian dollars. However, you may be required to pay an extra processing fee if you're dealing with a currency other than the one used for your bank account balance.
iDebit Casinos, Sports Books and More
Royal Vegas accepts iDebit because it has a large Canadian following. The same applies for many other sites that also have a lot of Canadian members. That's why you can find iDebit on PokerStars, which is owned by a Canadian company, and Full Tilt Poker, which is owned by the same company. If you want to play poker online then there are few better options. Pokerstars has led the way in this industry for over a decade and it gets bigger each year.
Sports books that accept iDebit are smaller in number because very few sports books cater for Canadian players. On the likes of BetWay, WilliamHill and 888Sport, Canadian players can still join, but they can't use iDebit. However, they may have more luck with localized sites like Sports Interaction. This is based in Canada and was created with Canadian players in mind. It also has a number of deposit options that are only available in this country, including iDebit.
Sports Interaction have more Canadian members than any other online sports book and process more iDebit deposits as a result. There are others though. We have had reports that Bet365 also accept this method and there are suggestions that Pinnacle Sports do as well. These aren't very easy to signup to for Canadian players though. With Pinnacle Sports you may need to go through a vetting process. And with both of them you will probably be required to verify your ID at some point.
Payment Methods Similar to iDebit
Canada is big on instant banking and e-Checks and there are many methods other than iDebit. These include Interac, which is probably the most popular. Like iDebit, this works through your online banking account. But unlike iDebit it is something that most Canadians already have. There are 80 banks and financial institutions across the country that have Interac built into their system, and if you bank with one of these then you will be able to use it to deposit. If not, you can always use iDebit instead.
Other options include PaySafeCard, which is more like a prepaid card, and My E Money Purse, which is based in France and can be used on French Canadian sites and retailers. My E Money Purse isn't quite the same as iDebit. However it has a similar level of ease, speed and security. And if these are concerns of yours then it is worth taking a look.
#1 Canadian-Friendly Casino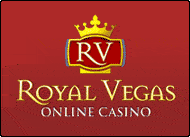 RoyalVegas.ca is our editorial pick for your specific gaming needs in 2021. Currently offering an entire suite of live dealer games, as well as a wide range of Canadian deposit options, RV truly offers a world-class gaming experience.
About the Author
Admin: