9 Feb
eSports Betting and Other Special Bets on Gaming
eSports are the fastest growing gambling market in the world. This industry has exploded over the last few years, from one that was all but non-existent prior to 2010, to one of the top three sports for most bookmakers in 2017. To sites like Pinnacle Sports, there is nothing specialized about eSports. In fact, it is their second most popular sport. For others, it's one that they are only just beginning to get to grips with.
What are eSports?
The eSports industry is also referred to as "Competitive Gaming". It consists of individual players and teams of players that compete at a high level, playing a number of games. These games can be PC games or console games, and there are a number of different genres.
Competitive gamers practice just like any other athletes do. And just like other athletes, they tend to be at their peak during their late teenage years and their early twenties, at which point they have a greater reaction time and better dexterity (although there are games that rely less on speed and more on strategy).
There is a belief amongst some gamblers that the eSports industry is in its infancy, that it is too prone to corruption and that it is too amateurish to consider betting on. But in truth, there are eSports events that pay out millions of dollars, and the best players can earn more in a year than the best players in sports like snooker, pool and rugby. This industry is technically in its infancy, but don't let that fool you. Because while it's young, it's far from small and many predict that it will be the biggest sport in the world within a decade.
eSports Betting: What Games Can I Bet on?
The most popular eSports, and the ones you will find the most markets on, are League of Legends and other battle arena games. These lend themselves well to the competitive format and are also great for gamblers. Other games that are common in the eSports industry include:
Hearthstone: A virtual card game not unlike Magic The Gathering.
Starcraft 2: A real-time strategy game that is hugely popular in South Korea.
Counter-Strike Global Offensive: A First Person Shooter played almost entirely online.
Street Fighter: A Beat 'em Up game that has existed for decades.
Call of Duty: A First Person Shooter popular with the casual gamer.
FIFA: A soccer game.
There are also many more games cropping up all of the time as developers look to target this market. Games like Starcraft, Counter-Strike and Street Fighter have existed for many years and will likely always play a role, as will their sequels. However, games like Hearthstone are relatively new in the grand scheme of things, and then you have even newer games like Overwatch that are likely to become big.
eSports Betting: Can Players Gamble?
This is still a contentious issue and one that can go unchecked in some areas. The problem is that many eSports players come from countries in which online gambling, and indeed offline gambling, is illegal. The tournaments are also staged in such countries. Then you have the fact that many players would be too young to gamble even if they were allowed, as well as the fact that many tournaments are too small and unknown for this to be monitored.
However, we can be sure that if a player was found to be gambling heavily against himself or his team, then he would face serious consequences. You would also expect this to be the case with anyone found to be gambling. As the industry grows, as the organizers become wiser to this sort of activity and the bookies begin to take note of the potential for it, then we'll likely see some big cases.
eSports Betting: Deposit Options
For the most part, eSports exists as a selection of markets on large online bookmakers that also offer other sports and other markets. In these cases, the deposit options are just as varied as they are elsewhere, with Canadian gamblers being able to use everything from debit cards and credit cards, to instant banking, eChecks and more.
However, there exists a subset of eSports gambling known as "Skin Betting". These sites often try to make themselves available to gamblers in the US by getting around the online gambling laws. Instead of using real money, they use "Skins" or "Mods" from games. So, instead of betting with dollars for a chance of winning dollars, you may bet with points that can be used to purchase specialized weapons on games like Counter-Strike.
The problem is, you have to initially purchase points with real money, so while you're not spending real cash, you are risking it. These sites are also not as tightly regulated and controlled as online sports books and casinos.
eSports Betting: How to Win?
Like all sports, it's important to know what you're doing. So, the first thing you should do is make sure you understand the eSport you're betting on. Play it yourself, get familiar with it, and then look at the best teams. A professional golfer will have a better idea of who will win a tournament than the average player, because they know the game better and they can see things that others can't. Such is the case with eSports, only everyone—including the average player sitting at home on their Xbox—can become an expert.
You should also study the markets. Some of these will limit the bets you can place to simply "Match Result" and "Outright" bets. But the larger sports and events will offer much more variety. When you begin to play the niche prop bets on sports you know well, then you can begin to use your knowledge even more and acquire a bigger advantage.
eSports Betting: Where to Find in Canada?
There are many sites that allow you to gamble on eSports, even here in Canada. Some of the bigger ones include BetWay and Bet365. However, more and more sites are also jumping on this bandwagon, including popular Canadian gambling sites like Sports Interaction.
If your favorite sports book hasn't gotten involved yet, just give it time.
#1 Canadian-Friendly Casino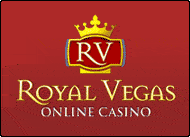 RoyalVegas.ca is our editorial pick for your specific gaming needs in 2022. Currently offering an entire suite of live dealer games, as well as a wide range of Canadian deposit options, RV truly offers a world-class gaming experience.