25 Feb
Easy Jack Rules and Simple Strategy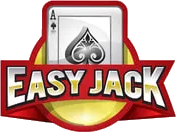 How to play Easy Jack, the easiest blackjack game, especially appealing to first-time players.
Easy Jack is not your ordinary blackjack game. It is what you might call half a game. Instead of two cards, you get just one. And instead of aiming for a total of – or closest to – 21, the target score is 11. It is the easiest blackjack game in the world, with a super-simple strategy to match.
Easy Jack is the brain child of Matthew Stream, a former blackjack dealer and UNLV student who came up with the idea after helping a young cousin learn basic math. The game underwent a 45-day trial at Harrah's Las Vegas in August of 2017 and was approved by state regulators the following month. Since then, it's become extremely popular with first-time blackjack players.
How to Play Easy Jack Blackjack
This really is the simplest form of blackjack ever imagined. There are two available bets before the game starts. First is the mandatory base game bet; second is an optional Dealer Bust side bet. Once all bets are placed, players and dealer get just one card; players' face up, dealer's face down. Like traditional blackjack, an Ace is 1 or 11, a face card is 10, everything other card is worth its numerical value.
Easy Jack does not allow for the usual Double Down or Split. Players have just two option – Hit or Stand. To exceed 11 is the Bust.
If dealt an Ace as the initial card, it is called a Natural 11 (same as natural blackjack in 21), and immediately wins a payout of 6:5 or 3:2, depending on the house rules where you play. The dealer's card is face down, so there will be no peeking for Natural 11 on his part. If the dealer does have Natural 11, it will beat all player hands except Natural 11, which will have already been paid 6:5.
According to house rules, the dealer will hit any hand of 6 and under, or stand on any hand of 7 or above. If a Natural 11 pays 3:2, the house edge is 0.94%; at 6:5, the house edge is 2.39%.
Specific Rules of Play
Decks: 1
Dealer House Rules: Hit up to 6, Stand on 7+
Doubling: N/A
Splitting: N/A
Surrender: No
Dealer Peek: No
Natural 11 Pays: 3 to 2, or 6 to 5
Dealer Bust Side Bet
This is an optional that wins if (you guessed it) the dealer busts. The payout for a dealer bust increases by the number of cards he busts with; as high as 500 to 1 for a 6-card bust (requires exact dealer hand of 2-A-A-A-A-6+). The following pay table applies:
| | |
| --- | --- |
| Dealer Busts with… | Payout |
| 6 Cards | 500:1 |
| 5 Cards | 50:1 |
| 4 Cards | 10:1 |
| 3 Cards | 4:1 |
| 2 Cards | 3:1 |
| House Edge | 9.5% |
Easy Jack Strategy
It's not just an easy game, it's the easiest blackjack strategy you'll ever learn. Learning how to play Easy Jack with optimal strategy is as simple as remembering just two things…
#1 Only play if a Natural 11 pays 3:2, presenting a house edge of 0.94%. At 6:5, the edge rises to an unworthy 2.39%.
#2 For the first time, strategy encourages you to do as the dealer does. Follow his house rules and you'll achieve the game's inherent RTP of 99.06%. Those rules state:
Hit any value of 6 and under
Stand on any value of 7 or above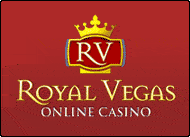 Royal Vegas, the #1 rated Casino for Canadians offers a thrilling and secure live gaming experience. Players are catered to by real dealers via webcams. That, and a world-class gaming experience, with innumerable card games and fun for everyone ! RV has been in the business for a very long time, a decade long. Thumbs up !