30 Oct
Fast Blackjack – The Worst 21 Game Online
Fast Blackjack Rules – A detriment to bankrolls everywhere!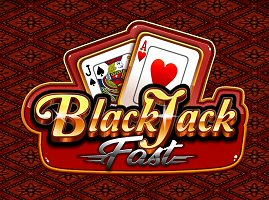 Anyone conscious of how rules effect the house edge in a blackjack game has surely seen some bad tables before. Likewise, anyone who understands the strategic side of online gambling knows that playing blackjack too fast is terrible idea. When the edge favors the house, as it always does online, the faster you play, the faster you lose.
If you've read any of the main materials on this website, you know that every rule variation has an impact of the house edge. The effect is usually small – very small – tenths if not mere hundredths of a percentile. That's not the case with Fast Blackjack, a variant found only at online casinos powered by Red Rake Gaming.
The Worst 21 Game Online
I do believe that Red Rake's Fast Blackjack qualifies as the worst blackjack game on the internet. It's a spin-off of some of the games found in bars – the electronic table-top variety that people play when they're either too bored, or too inebriated, to know any better.
What's so bad about it? Those who flock to the 21 tables do so because they understand the game has a minimal house edge. The average rules favors the house by about 0.35% (give or take one five-hundredth of a percentile). Outside of certain video poker variants, 21 is generally the best strategy-driven game in the casino – that is, if the rules deliver a good return to player (RTP).
Fast Blackjack Rules Present an Abysmal 4.21% House Edge
You read that correctly. I didn't misplace the decimal, or typo the numerical values. That's a house edge of 4.21%, equivalent to an RTP of 95.79%. Most online slot machines pay a higher rate than that. Seriously, this is a blackjack game that's more likely to decimate your bankroll than slot machines.
You're probably wondering what rules Red Rake could have possibly altered to destroy a game of 21 so abominably. No, they didn't decrease the payout for a blackjack – that's still the usual 3 to 2. They didn't throw in mandatory side bets, either. All they did was eliminate the option to Double Down or Split a hand.
When you remove Doubling and Splitting from blackjack, it takes away the player's ability to double their wager in favorable situations. That alone was enough to massacre the RTP. But for good measure, and maximum speed, they also eliminated Surrendering and Peeking for Blackjack, and upped the number of decks in play to 20.
The purpose of so many decks (aside from jacking the edge ever higher) was to give players the option to participate in up to 12 hands at once. How considerate of them to allow players to lose at a rate of 4.21%, up to 12 times faster!
Here are the complete player/dealer rules, as mandated by Red Rake Gaming (and similar electronic table-top varieties).
Specific Rules of Fast Blackjack
Decks: 20
Soft 17: Dealer Stands
Doubling: None – Doubling is not permitted
Splitting: None – Splitting is not permitted
Surrender: No
Insurance: No
Dealer Checks for Blackjack: No
Blackjack Pays: 3 to 2
Fast 21 Strategy
Do not play Fast Blackjack! That is the best strategic advise I can possibly give you. For obvious reasons, I'm not going to bother writing up a strategy chart for this game. It would be a waste of my time to write, and yours to read. The best you'll possibly get is a 4.21% house edge. Please, don't bother.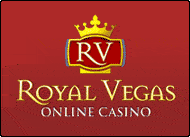 Royal Vegas, the #1 rated Casino for Canadians offers a thrilling and secure live gaming experience. Players are catered to by real dealers via webcams. That, and a world-class gaming experience, with innumerable card games and fun for everyone ! RV has been in the business for a very long time, a decade long. Thumbs up !