8 Oct
Ante Up 21 Rules and Payouts
Learn how to play Ante Up 21, a complex blackjack game that combines blackjack and poker.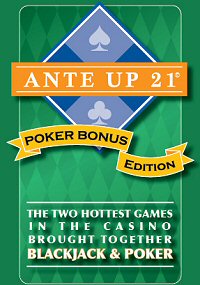 The majority of blackjack variations are nothing more than a typical game with one or two rule-switches flipped around, and a shiny new label slapped on its name plate. The same cannot be said of Ante Up 21 rules. This game brings a lot more to the table, throwing in poker elements and, thanks to later installments, an interesting side bet into the melting pot.
Ante Up 21 is a trademark game introduced by FYI Gaming, Inc., which hails its creation as "the two hottest games in the casino brought together". Only online and land-based casinos that purchase a license from FYI can offer the game. More recently, the game was reintroduced as Ante Up 21 Bonus Edition.
The Bonus Edition makes things even more complicated than the base rules suggest. Inventor Michael Forster decided to offer up four variable side bet pay tables for distribution at licensing casinos. Some are more generous for players than others, of course, so if you intend to play this game, and make the bonus wager, be sure to find out which pay table (below) is on offer.
Exchanging Lower Return for Higher Entertainment
It's worth noting that the house edge on Ante Up 21 is 0.78%, and that's just for the 21 side of the game. Needless to say, you can find far better returns in other blackjack variations. However, if it's the integration of poker hand ranks that grabs your attention – the desire for a higher elevation in entertainment value – it's certainly not the worst choice in the casino..
With that being said, let's take a closer look at the rules of Ante Up 21. We'll cover the basic blackjack rules in use, poker hand qualifications, and all possible pay tables for the poker bonus side bet.
How to Play Any Up 21
In order to play Ante Up 21, you will be required to play both the blackjack and poker sides of the game. You'll start by placing two bets – an Ante bet for the poker game, and a 21 bet for the blackjack game. There will be two designated circles for these bets, clearly marked Ante and 21. Note that the 21 bet can exceed the Ante bet, but not the other way around.
A Poker Bonus bet can be placed in a third betting circle on the table. However, being an optional part of the game, I've covered this in a separate section below (see Ante Up 21 Bonus Side Bet).
The Deal
Once all bets are placed, the dealer will deal out a standard blackjack hand – two cards to each player, plus two to himself; one down and one face up. If the dealer has an Ace or 10 showing, he will peek for blackjack. If he has blackjack, all 21 bets are collected (except player blackjack; that's a push) and a new hand is called. Otherwise, the game proceeds as follows.
Poker Bet – Play or Fold
At this point, players must decide whether to play or fold the poker hand. To play, anther bet, equal to the Ante bet, is placed in the Bet circle below Ante. If you choose not to play the poker hand, you must fold, forfeiting the Ante. Once the poker hand decision (bet or fold) is made by each player, the blackjack hand is played out.
Blackjack Hand
This portion of the hand plays by standard blackjack rules. Each player, in turn, will choose to stand, hit, double, or split. The dealer will play out his hand as well. The following rules are enforced:
Decks: 6
Soft 17: Dealer Hits
Doubling: Yes, on any two cards
Splitting: Yes, once only
Double after Split: Yes
Surrender: No
Dealer Checks for Blackjack: Yes, on Ace or 10
Tie for Blackjack: Push
Blackjack Pays: 3 to 2
Poker Hand Assessment
Upon completion of the blackjack hand – win, lose, or push – the poker hand is assessed. Only the first two cards dealt to each player are used when comparing poker hands. Any cards received while splitting or doubling will not count. Being a two-card poker hand, the best possible hand will either be a pair or high card. Straights and flushes do not count.
When comparing hands, the dealer must qualify with a Queen-High or better. If the dealer does not have a Queen or higher hand, the Ante is paid at 1-to-1, and the Bet pushes. Also, if the dealer received a natural blackjack, the player will win, lose or push on the Ante, but the poker Bet will push.
If the dealer qualifies, the two hands are compared. If the dealer wins, Ante and Bet are both lost. When the player wins, the Ante and Bet each pay 1 to 1. If the two hands tie, both Ante and Bet push.
Ante Up 21 Poker Bonus Pay Outs
The Poker Bonus is an optional $1 side bet that can be placed before the hand begins. You'll place it in the circle marked 'Bonus'. If the bonus bet is placed, you must play the poker hand too – you cannot fold.
The poker bonus hand is a two- or three-card poker hand, depending on the player's first two cards. If those cards are not a pair, the bonus bet is lost. When they are paired, the dealer's up-card will also be included to try and make a three of a kind. Only a pair or three of a kind will win the bonus side bet. If those cards are suited, or Aces – or better yet, both – the payout is higher.
There are four possible pay tables, each depicted below.
| | | | | |
| --- | --- | --- | --- | --- |
| Bonus Hands | Table 1 | Table 2 | Table 3 | Table 4 |
| 3 Aces of Spades | $5,000 | $5,000 | $10,000 | $5,000 |
| 3 Aces, Suited (not Spades) | $1,000 | $2,500 | $5,000 | $2,500 |
| 3 of a Kind, Suited | $250 | $500 | $500 | $750 |
| 3 Aces | $100 | $150 | $150 | $200 |
| 3 of a Kind | $40 | $50 | $50 | $50 |
| Pair of Aces, Suited | $30 | $30 | $25 | $25 |
| Pair of Aces | $10 | $15 | $10 | $10 |
| Pair, Suited | $15 | $10 | $5 | $5 |
| Pair | $5 | $3 | $3 | $3 |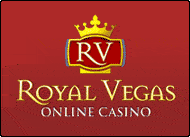 Royal Vegas, the #1 rated Casino for Canadians offers a thrilling and secure live gaming experience. Players are catered to by real dealers via webcams. That, and a world-class gaming experience, with innumerable card games and fun for everyone ! RV has been in the business for a very long time, a decade long. Thumbs up !