3 Oct
Rapid Withdrawal for Online Blackjack Players
Quick Cash Casinos: An assessment of fast payout online blackjack gaming for novice players.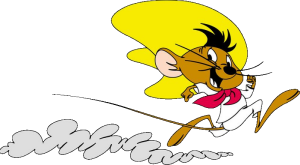 By far the most significant drawback to playing online blackjack, as opposed to the walk-in casino variety, is that you don't get your winnings in hand before you exit the property. Those online gambling sites are perfectly happy to honor an instant deposit, but when it comes time to pay out, players can expect a minimum 24-48 hour wait before they get their hands on that cash.
Some online and live dealer blackjack operators claim to provide the fastest cashout online blackjack. But how fast is fast? If you're imagining an old Warner Brothers 'Speedy Gonzalez' cartoon, think again. Road Runner? Not quite. Think more like Elmer Fudd "hunting wabbits". But in this case (unlike poor Elmer) patience does pay off.
Quality Assessment: Fast Payout Online Blackjack
The key to understanding the speed of online casino withdrawals is understanding that the bulk of the wait time (in most cases) lies on the shoulders of the operator, not the payment processor or bank. As such, that's where we'll begin our lesson…
How long do internet casino's take to process a payment?

99.9% of all internet casinos paraphrase the same terms and conditions when it comes to cashing out winnings. The moment the player initiates a withdrawal, the operator initiates a 'process pending' time. The length of pending time will typically state "24 to 48 hours", or "up to 48 hours".
Another common delay will occur if you attempt to withdrawal on a Thursday evening or Friday. Most operators won't process a withdrawal on the weekend. If that's the case, the actual wait time can exceed the supposed maximum of 48 hours.
To save yourself any undue worrying, I would suggest taking a close look at the T&C of your online casino. Read the section dealing with payments and withdrawals to see exactly what type of pending period you can expect to encounter.
As an example, Jackpot City Casino requires a pending period of a "rolling 24 hours from initiating your withdrawal", and stipulates "no withdrawal processing over weekends". The 24-hour specification is better than most. And so long as you don't wait until Friday morning to request your winnings, you shouldn't have to wait until Monday morning to receive them.
Why does it take so long to process a payout?
There are two reasons operators won't process a cashout the moment you request it. One is admirable, based on the ever-tightening regulations of reputable licensing authorities. The other is greed, plain and simple.
Online casinos hope that, by making their players wait a day or two to process a withdrawal, they will change their mind, cancel the cashout and put that money back into their account for wagering. That's the greedy part.
As for regulatory demands, anti-money laundering laws are getting a lot more strict, especially when it comes to digital and retail betting services. Jackpot City states its purpose for mandating a 24-hour pending period is "to comply with Anti-Money Laundering obligations all withdrawals are screened to prevent money laundering or other types of fraudulent and/or criminal activity." During the pending period, the casino is conducting due diligence to ensure no suspicious activity surrounding your payment.
What happens when the operator releases the funds?
Once the pending period is over, things can finally get moving. From this moment on, the speed of your withdrawal request will depend entirely on the method of withdrawal. The following chart details the average wait time for a throng of common payout options available in Canada, in order of speed (fastest to slowest).
Fast Cashout Online Blackjack Withdrawals
Web Wallets

ecoPayz, Skrill
Speed
Instant with a Debit Card, or 1-5 days via Bank Transfer.
Details
The very moment your online casino processes the payout, the money should appear in your web wallet. From here, though, that cash is hovering in digital space. To access it, you have a few options.

Both ecoPayz and Skrill offer their users a physical debit/ATM card. I suggest requesting one asap, as it will greatly expedite the reception of your cash. Any funds in your ecoPayz account can be used to make purchases online or in person, or withdrawn as cash at hundreds of thousands of ATM machines worldwide with an ecoCard. Skrill users can do the same with a Skrill MasterCard Debit. Both are free to members of those respective eWallet brands.

Alternatively, users can transfer the funds in their web wallet back to a bank-issued debit card or bank account. Transferring to a debit card usually takes just a few minutes, but will incur a fee. Transferring to a bank account is generally free, but may take anywhere from 1-5 business days, depending on your bank.
Credit Cards

Visa, MasterCard, AmEx
Speed
Within minutes
Details
You can't generally request a payout to your credit card. However, if you've deposited with a credit card, the casino will automatically send your winnings back to the same card. But there's a catch…

You can only receive a credit card payout up to the amount originally deposited from it – no more. If you deposit $50 and request a $75 cashout, $50 will automatically – and almost instantly – go back to the credit card. You'll need to choose another method for the remainder of the withdrawal.
| | |
| --- | --- |
| Debit Cards | Visa, MasterCard |
| Speed | Usually within minutes, or at the start of next business day. |
| Details | The withdrawal process and speed for debit cards is similar to credit cards, generally taking up to a few moments at most. However, some banks will not process a payment that initiates after hours until the start of the next business day. If that's the case, you could potentially be waiting all weekend, depending on when the payment was processed by the casino. If you want to make certain, you can always call your bank and ask for clarification. |
Bank Transfers

Direct Bank Transfer, eCheck, iDebit, InstaDebit, Instant EFT
Speed
Instant during normal business hours, 1-5 business days otherwise.
Details
You can expect to find an assortment of bank transfer options at most online blackjack sites. They used to be among the slowest methods available. Now days, thanks to digital technology, they can process within a day or two – depending on your financial institution and the location of your online casino.

All transfers that take place between two Canadian banks occur instantly, so long as the transfer is processed during normal working hours. Once the sending bank digitally tells the receiving bank the funds are on the way, the money is credit to the user's account. So, if you're a BC resident making a withdrawal from the province's PlayNow.com, you can expect your money to arrive as soon as the Canada-based casino processes the payment to your Canada-based financial institution.

Requesting a fast cashout from online blackjack operators regulated internationally is going to take longer. Your bank will want to wait until the money actually arrives in their office before crediting it to your account. In such cases, you can expect to wait anywhere from 1 to 5 business days, with 2-3 days being the average.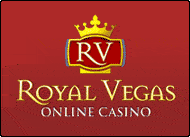 Royal Vegas, the #1 rated Casino for Canadians offers a thrilling and secure live gaming experience. Players are catered to by real dealers via webcams. That, and a world-class gaming experience, with innumerable card games and fun for everyone ! RV has been in the business for a very long time, a decade long. Thumbs up !
About the Author
Adalene Lucas: is our jack of all trades here at DBC. She is a skilled coder, gambler, writer and webmaster. She lives in Manitoba where she enjoys the lush landscapes and camping near Tulabi Falls. Nature gives her inspiration to write. When she's not immersed in nature, her favorite words are "game theory". She lives with her husband and their two Labradors, Kophy and Whisper.