10 Sep
The Ascent of Gambling in Nevada
Blackjack Lineage: The sorted history of casino gambling in Las Vegas, Nevada.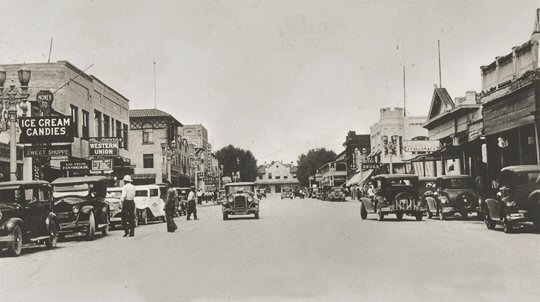 When Nevada became America's 36th state in 1864, gambling was legal throughout the western United States. San Francisco had grown into the nation's epicenter for casino gaming, while small gambling halls cropped up in just about every mining camp and settlement throughout the Sierra-Nevada region, including Reno and Virginia City.
The most popular game back then was Faro – a card game so widespread that newspapers took to calling it "The Game that Won the West." Other gambling activities of growing interest in the late 19th century were three-card Monte, poker, roulette, craps and a new fad called Blackjack, based upon the French card game known as vingt-et-un or "twenty-one."
From Prohibition to Permission
In 1885, widespread political corruption caused the California legislature to take a strict stand against games of chance, closing the Bay Area casinos and pushing gambling activities underground or out of state. Initially, Nevada was among the beneficiaries of this gambling prohibition, as local operators fled the restrictive state to the unbridled freedom of their "Wild West" neighbor. But by 1910, Nevadans were fed up with the "unsavory elements" that had migrated east and passed their own law declaring gambling illegal.
Over the next 21 years, gambling existed in Nevada primarily as an underground activity, tacitly recognized as illegal but generally tolerated by local law enforcement. Then, as the entire nation tumbled into the Great Depression, Nevada lawmakers began to see the advantages of legalization as a potential solution for local economic woes. On March 19, 1931, the 1910 gambling prohibition was repealed, opening the way for casinos and gaming halls to begin operations in the Silver State once again.
At first, it seemed that Reno would be Nevada's nexus of gambling activity. The civic leaders of Las Vegas were trying to position their town as a tourist hub for visitors to the new Boulder Dam. By 1939, gaming licenses issued and tax revenues collected by 'The Biggest Little City in the World" far surpassed those of the southern rail stop that would one day become the world's "Entertainment Capital."
A Winning Combination
In the 1940s, several circumstances set Nevada — and Las Vegas in particular — on course to become synonymous with gambling. One was the allocation of federal highway funds to create an improved thoroughfare between Los Angeles and Las Vegas, now known as Interstate 15. That gave Southern Californians easy access to the burgeoning "resort-casinos" popping up along the so-called "Strip."
Another contributing factor was World War II. It brought young men by the thousands for training at the U.S. Air Base on the outskirts of Las Vegas – a literal army of payroll recipients looking for opportunities to have fun and spend money. And if the combination of Californians and conscripts wasn't enough to spur the desert town to embrace its destiny as a gambling powerhouse, there were some "boys out East" who would be happy to take on the challenge.
Specifically, mob bosses like Charles "Lucky" Luciano, Meyer Lansky and Benjamin "Bugsy" Siegel, who already knew how to fleece customers illegally, saw Nevada as a golden opportunity to go about their business with the state's blessing. In addition to table games and slot machines, they focused on race and sports betting, setting up "wires" (telegraph connections) to relay results from tracks and stadiums across the country to bookmaking operations attached to the casinos. This made possible remote betting of a kind that had previously been impossible and resulting in a virtual monopoly on race and sports wagering nationwide.
Gambling Business Goes Legit
For nearly two decades, gambling in Nevada flourished thanks to financing from the criminal syndicates. But in 1950~61, investigations by Tennessee Senator Estes Kefauver and then Attorney General Robert Kennedy exposed "organized crime in interstate commerce," forcing mobsters to divest their stakes in Silver State gambling enterprises or else face prosecution.
Into the void of casino and sportsbook ownership stepped corporate investors, with TWA's Howard Hughes and MGM's Kirk Kerkorian being among of the most noteworthy. The latter half of the 20th century would see one huge casino after another built in Nevada, placing it among history's most significant locations in the world for gambling.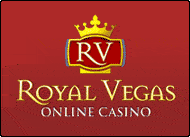 Royal Vegas, the #1 rated Casino for Canadians offers a thrilling and secure live gaming experience. Players are catered to by real dealers via webcams. That, and a world-class gaming experience, with innumerable card games and fun for everyone ! RV has been in the business for a very long time, a decade long. Thumbs up !