10 Jun
BCLC and SIGA to Bring iGaming to Saskatchewan
BC Lottery Corp to Develop the First Saskatchewan Gambling App for SIGA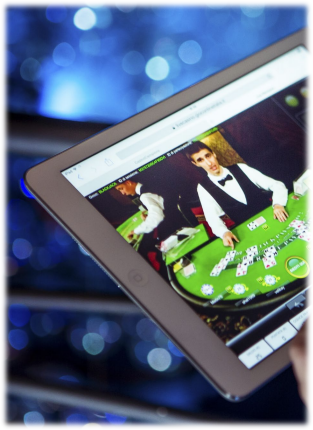 For years now, it's always been the same Canadian provinces that make headlines in the iGaming industry. British Columbia has been doing it for nearly two decades, having launched the country's first legally and locally licensed online gambling portal back in 2004. Quebec did the same in 2010, Ontario in 2015, and Alberta in 2020.
In between all this, Manitoba elected to piggyback off BCLC's success (2012), while the ALC spent years fighting for a full online gambling suite across the Atlantic provinces of New Brunswick, Newfoundland & Labrador, Nova Scotia, and Prince Edward Island. Thus far, New Brunswick is the only success, with only lottery and casino-style games on the menu.
One province we rarely hear any iGaming news from is Saskatchewan; that is, until now. According to a press release this week, the Saskatchewan Indian Gaming Authority (SIGA) will dive headfirst into the online and mobile market. Much like Manitoba did ten years ago, SIGA is hoping to expound on the success of Canada's oldest iGaming province, British Columbia.
BCLC to Develop First Saskatchewan Gambling App
SIGA announced on Monday that it has chosen the proven technology of BCLC's digital gaming curators to create its online betting app. It will mirror BC's PlayNow.com in just about every way. Users will have access to the same software, the same games, and in all likelihood, the same promotional materials. The only difference is that instead of accepting players from British Columbia, SIGA's version will only accept players from Saskatchewan.
Reports indicated that BCLC and SIGA are expecting the mobile gambling platform to be ready by this fall. It will present a full spectrum of digital gambling amusements, to include sports betting, poker, slot machines, blackjack, and other table games. This information comes directly from the vendor agreement BCLC and SIGA put ink to last Thursday.
The Finer Details of the Agreement
There are actually three major players in the development and impending establishment of Saskatchewan's first online gambling platform. BCLC will develop it. SIGA will be in charge of its operation. The most important role of all, however, will belong to the Saskatchewan Gaming Corp, a.k.a. SaskGaming.
Since 1996, SaskGaming has been the agency in charge of regulating all gaming-related products in the province. From its headquarters in Regina, the government-owned Crown Corporation is responsible for the management of all gaming-related businesses, including Casino Moose Jaw. This will mark the first time SaskGaming has conducted or managed an online gaming platform.
Once SIGA's gambling app launches later this year, its provincial agreement will afford five years of exclusivity in the local iGaming market. It will still have to compete with offshore "grey market" operators, but no competition will exist locally.
Excitement Building Within the Partnership & Province
For residents, it's been nearly two decades of watching and waiting as other major provinces take the plunge. The adult population of Saskatchewan is surely rubbing its hands in anticipation. Online gambling has always been accessible from international sources. However, the option to bet on an app boasting local and legal authorization has to be refreshing.
If you think the locals are happy, you can just imagine how enthusiastic those within the partnership are feeling. SIGA President and CEO, Zane Hansen, was among the first to comment on the new deal.
"This one we're really excited about. We've seen the success of it in other provinces. So, we think this is going to be just a great offering to bring in and really augment the experience here in Saskatchewan."
SaskGaming President and CEO, Susan Flett, is equally passionate about the latest developments.
"We are excited to be moving forward with the next stage of this project," adds Flett. "Online Gaming will modernize the gaming industry in the province and will complement the casino entertainment options available at land-based SaskGaming and SIGA casinos."
Single-Event Sports Betting to Lead Off the App
Hansen is particularly excited about the upcoming provision of BCLC's "first-class" single-event sports betting platform. "When you look at the content and what they bring forward," says Hansen, "it's really interesting to see. They have some good partners working with them to bring in a really good solution."
What British Columbia has managed to put together in such a short time is truly impressive. Residents of the province put down over $25 million in sports wagers just two months into launch. With the operation of seven local casinos under its belt already, SIGA is confident the new Saskatchewan gambling app will be able to bring in $20-$25 million in annual revenue for the province.
As for where that money will go, the agreement stipulates that very clearly. Half of the profits will funnel into the First Nation's Trust, supporting initiatives for First Nations tribes. The other half will go to the government of Saskatchewan to fund education, health, and infrastructure projects.
#1 Canadian-Friendly Casino

Jackpotcity.com  is our editorial pick for your gaming needs. Currently offering an entire suite of casino games, as well as a wide range of Canadian deposit options, JackPotCity truly offers world-class gaming.