29 Dec
Ontario Plans for iGaming Expansion Put on Hold
Ontario Casino Games Licenses Won't Reach Offshore Brands this Year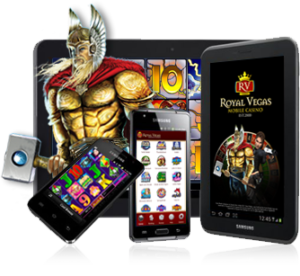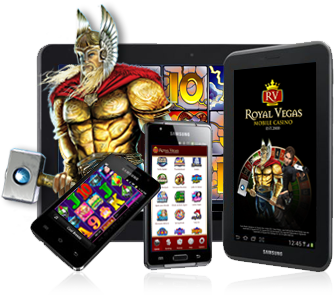 Online gambling has been big business in some parts of Canada for years now. British Columbia has been raking in the profits longer than any other province, following the 2004 launch of BCLC's Playnow.com. Ontario was slow to the game, launching PlayOLG in January 2015, but it hit the ground running when it did.
The most notable separation between these two operations, from an industrious point of view, is that Ontario regulators have been intent on expanding their market from day one. Conversely, BCLC and other provincial iGaming regulators have been content to ring-fence their operations. According to many legal experts, the Criminal Code of Canada doesn't give provinces a choice in the matter.
The only thing that is truly clear at this point is this. Ontario's pronounced plan to bring competition to its thriving market before the end of 2021 has failed.
Expansion of Ontario Casino Games Licenses Put Off
Ontario is fully prepared to go into competitive overdrive with its iGaming market. A full legislative script already details (and theoretically legalizes) their regulatory intent. It provides Ontario's gaming regulators with the ability to license international iGaming companies to supply content to eligible players in the province; essentially circumventing existing federal law to the contrary.
A few months ago, it seemed like things were finally moving along at an impressive pace. On August 18, the Alcohol and Gaming Commission of Ontario (AGCO) issued a guidebook for interested operators. The guide details the process of registering and applying for an operator agreement. On September 13, the AGCO began accepting applications.
Even offshore operators that previously accepted Ontarians without a license were welcome to apply. Some of them were among the first to submit applications. Everything was on track to see the market expand with private competition before the year was out. But alas, here we are, December 29, with nothing to show for it.
OAG Annual Report Explains Failure to Launch
Earlier this month, Ontario's Office of the Auditor General (OAG) released its annual report. In that paper, we find the reason for the province's failure to launch a competitive market. In the section Internet Gaming in Ontario, the OAG alleges that private online gambling operations may violate the Criminal Code.
If you've been following this story for the last few years, you know that's old news. The legal ramifications of privatizing a competitive iGaming market in Ontario have been the subject of debate all along. But just as certain analysts and groups decry the illegitimacy of the concept, various government agencies, including the Ontario Ministry of Finance (OMF), believe the province is well within its rights to do so; provided the appropriate legislation is in place first.
A discussion paper from the OMF states:
"The Criminal Code expressly prohibits the provision of gambling in Canada, with some limited exceptions. One of those exceptions, in section 207(1)(a), is for lottery schemes that are 'conducted and managed' by provincial governments."
The OLG qualifies as such a lottery scheme. But whether its oversight of the a competitive market qualifies as 'conducting and managing' all competing operators is what's up for debate.
The Ministry of the Attorney General (MAG) contends:
"There is inherent conflict established in legislation between iGaming Ontario's goal of generating profit-based revenue for the province and the AGCO's goal of effectively administering regulatory oversight of the gaming sector."
There are other issues as well, including who iGaming Ontario should report to in order to fulfill the requirements of federal law. One side says reporting to the AGCO should suffice. The other says reports should go to the OMF to avoid breaching Canada's Criminal Code.
Online Casinos Have Their Own Concerns
A host of major operators are preparing to bring their services to Ontario. In doing so, many are launching new offices in the province. But not knowing when the market will launch is putting a major damper on their plans.
PointsBet Canada, for example, has been poised to launch in Ontario for more than a year now. But opening a business office and paying top-level employees gets expensive when you don't have a product on the market. With legal requirements changing so frequently, and no real assurances that the market will ever launch, it's frustrating, to put it mildly.
All we do know is that there's potential for an incredibly profitable market, if and when it does open. The Canadian Gaming Association (CGA) estimates Ontarians spend $500 million a year on iGaming. That figures spans both regulated and unregulated markets. The government conjectures a much higher figure; as high as $1 billion on Ontario casino games and sports betting combined.
#1 Canadian-Friendly Casino

Jackpotcity.com  is our editorial pick for your gaming needs. Currently offering an entire suite of casino games, as well as a wide range of Canadian deposit options, JackPotCity truly offers world-class gaming.