11 Feb
Former PokerStars Kingpen to Face US Charges
PokerStars founder voluntarily faces 9-year-old money laundering and illegal online gambling charges in US.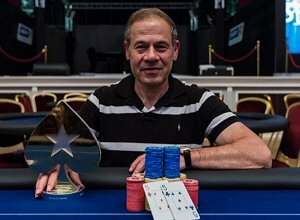 It seems so long ago now – the day forever embossed into the hearts of the online poker community as 'Black Friday'. April 15, 2011. That was the day the US government cracked down on the world's largest internet gambling operators that authorities say were illegally accepting American players. The Department of Justice unsealed indictments against 11 men that day, simultaneously seizing the domain names of major iGaming operators like PokerStars, Full Tilt Poker and Absolute Poker.
One such indictment contained the name of Mr. Isai Scheinberg, the founder of PokerStars who, together with his son Mark Scheinberg, spent more than 10 years building PokerStars into the internet gambling juggernaut that it is today. Now, after 9 long years, the 73 year old Scheinberg – the richest man in Isle of Man – will finally face the music.
Isai to Face Illegal Online Gambling Charges
According to numerous reports, including a piece in Forbes Magazine, Isai Scheinberg boarded a plane from Switzerland to New York on Friday, January 17, 2020. For nearly a decade, US soil was the last place he would want to set foot. But on that day, he did so voluntarily, fully aware that after a long, nine-hour flight, he would be greeted by the stern faces of federal agents.
The Israeli-Canadian's decision was not out of the blue. A few months ago, the US government began extradition proceedings as Scheinberg made a trip to Switzerland. Although he originally contested the extradition, he eventually decided to turn himself in, voluntarily making the trip to New York.
Charged by federal prosecutors with money laundering, bank fraud and illegal gambling, Mr. Scheinberg pleaded not guilty on all counts in a Manhattan courtroom. He is the last of 11 men who were indicted on that fateful day in 2011; all of which have pleaded not guilty on similar counts ranging from minor misdemeanors to major felonies.
FBI's Most Wanted, or Robin Hood of iGaming?
How about both? When Black Friday came along, Isai Scheinberg's name appeared on the FBI's most want list of criminals. Soon after, he became a Robin Hood of sorts for the online poker community; a folk hero who denied the powers of authority, while showering those less fortunate with wealth.
When the DOJ shut down Full Tilt Poker, the company was revealed to be a Ponzi Scheme. The owners had spent all the money, leaving no funds to reimburse the accounts of their American players. A deficit of $330 million remained. The Scheinbergs – Isai and his son Mark – stepped up.
Now wanted by the FBI, Isai immediately removed himself from the CEO position, promoting his son in his place. They then agreed to settle the charges against PokerStars. The company paid about $400 million for its own settlement, claiming no wrong doing in the process. At the same time, PokerStars volunteered to pay off the $330 million debt of Full Tilt Poker in exchange for that domain name. If it weren't for their generosity, hundreds of thousands of American Full Tilt members would have been S-O-L; as the saying goes.
Free in New York on $1 Million Bail
After voluntarily turning himself in and pleading not guilty to the money laundering and illegal online gambling charges before him, Isai Scheinberg was released on one million dollars bail. He turned in his passport, agreeing to stay in the country until the charges against him are heard in court.
It's impossible to predict how this will turn out. Scheinberg is an incredibly smart man. Growing up in Lithuania, he graduated from University of Moscow with a bachelor's and master's degree in mathematics. With college done, he left the Soviet Union for Israel, where he began working for IBM. He then transferred to IBM in Canada, where he fine-tuned his computer programming knowledge. His love for poker became evident when he finished 25th in the 1996 World Series of Poker, after which he spent the next few years writing the software that would become PokerStars. And the rest, as they say, is history…
#1 Canadian-Friendly Casino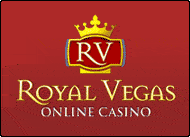 RoyalVegas.ca is our editorial pick for your specific gaming needs in 2022. Currently offering an entire suite of live dealer games, as well as a wide range of Canadian deposit options, RV truly offers a world-class gaming experience.