30 Sep
Easiest Web Wallets for Canada Online Casinos
Three easy payment processors for Canadian online casinos 2020.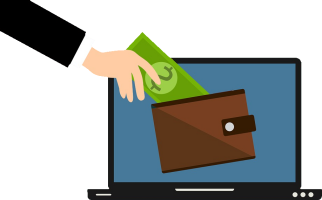 When you walk into a regular casino, you don't think "Gee, how am I going to buy chips for the blackjack table?" There's no question. It's common knowledge that you walk up to the table, hand the dealer cash, and they give you chips in exchange. For electronic games, you insert notes directly in the machine. If you don't have cash on hand, you visit the ATM machine (not a good idea in the casino – the fees can be astronomical!), then hand that cash to the dealer. The same cannot be said of logging into an online casino.
You can't insert cash into your laptop or phone, and that means you'll have to use an alternative option. This is where it can get tricky. If you're not familiar with online casino payment methods, you may be overwhelmed by the sheer volume. So many credit cards, debit cards, prepaid gift cards and vouchers, direct bank transfers, and more web wallets than you can shake a stick at!
If you're ultimate goal is to avoid sharing sensitive financial information with the casinos you play at, those options will diminish drastically. The majority of what you're left with will be web wallets, or online payment processors. Of course, there are quite a few of those to choose from, as well. Narrow the results again by options available to Canadian players, and it becomes a lot easier to pick a few favorites.
Three Easy Payment Processors for Canadians
When it comes to moving money – as with so many things in life – we want it to be easy. We don't want to worry about potential problems to come. With that in mind, the following is a short list of the three easiest web wallets for Canada online casino goers; methods that promise a safe and secure experience. Take am moment to read over the quick evaluations below and you should have no trouble deciding which method best suits your needs.
Skrill Casinos Canada
Skrill receives top billing in this department, hands down. The name has been synonymous with online gambling since 2011, when the original company, Moneybookers (incorporated in 2001), rebranded its services as Skrill. Being the oldest iGaming-centric payment option on the web today, it should be your top choice when available.
PROS: Skrill offers very reasonable fees on their casino withdrawals and outgoing bank transfers. Most other services, including account registration, incoming bank transfers and casino deposits, are free. The service comes with the highest level of security available to date – the same security protocols initiated by government banks. There's also a great Skrill VIP program for high rollers. To top it off, you can request a free Skrill MasterCard Debit, giving you the option to make retail purchases and ATM withdrawals from your Skrill account.
CONS: The only potential negative is that Skrill may decide not to accept Canadian player deposits at certain websites. There's one ambiguous clause in their T&C (section 11.2) that states, "It is strictly forbidden to make payments to or to receive payments from persons or entities offering illegal gambling services." Online gambling is not illegal in Canada, but the FAQ page insinuates that it is. The end result is that you may or may not be able to use this method, depending on exactly where you reside, and which international online casinos you do business with.
PayPal Casinos Canada
PayPal was the first name in online payment processing, earning the trust of a global network of users since the 1990s. However, PayPal likes to keep its nose clean, and for many years, that meant staying away from the online gambling payments arena. Then again, it's a multi-billion dollar industry. Who wouldn't want a little slice of that pie?
The end result is a company that dips its toes in the shallow end of the iGaming pool. By this, I mean PayPal only facilitates online casino payments where it's absolutely and unequivocally legal to do so. For Canadians, this means you have to do your iGaming at a local, home-grown (provincially regulated) online casino.
PROS: Why choose PayPal? The better question is, "Why not?!" Everyone loves PayPal. It's cheap, it's quick, and it's undeniably secure. Their transactions are also insured, meaning if anything goes wrong, they'll issue the refund themselves, then go after the company that did you wrong. Like Skrill, users can request a physical debit card, giving them instant access to the funds in their account via hundreds of thousands of ATMs nationwide; even more worldwide.
CONS: There's only one notable disadvantage, but if you live outside the provinces of British Columbia or Manitoba, it's a huge problem. The only home-grown online casino in Canada that accepts PayPal deposits and withdrawals is Playnow.com, open only to players in BC and Manitoba.
ecoPayz Casinos Canada
Last but not least is ecoPayz, the easiest web wallet that doesn't apply the all-too-common restrictions of Skrill and PayPal. Formerly ecoCard (established 2000), ecoPayz is under the wing of FCA-regulated and FSA-authorized PSI-Pay Ltd. The name may not be as familiar as PayPal or Skrill, but ecoPayz multi-award-winning security measures have been keeping Canadian casino goers safe for well over a decade.
PROS: Opening an ecoAccount gives users access to a range of features, including an ecoPayz web wallet that is capable of facilitating funds transfers across 150+ countries, and in 45 currencies. Users can also purchase one-time-use virtual prepaid vouchers. These can be used to make a single online casino deposit for the full value of the voucher, after which the virtual card numbers expire, thereby suping up security and preventing theft by the prying eyes of a hacker.
CONS: Compared to Skrill and PayPal, ecoPayz charges less fees for services. However, the fees they do charge are often higher than those of their competitors, such as 2% fees on ATM withdrawals, as opposed to Skrill's 1.75%, or PayPal's $1.50 flat fee. The VIP program isn't as expansive either.
Conclusion
So there you have it – three easy payment processors for Canadian online casinos. If you're in BC or Manitoba and do your gaming at Playnow, by all means take advantage of PayPal deposits. If you're an international iGamer, Skrill is the next-best thing. And if that's not an option, ecoPayz is a fantastic alternative.
#1 Canadian-Friendly Casino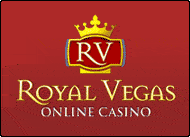 RoyalVegas.ca is our editorial pick for your specific gaming needs in 2022. Currently offering an entire suite of live dealer games, as well as a wide range of Canadian deposit options, RV truly offers a world-class gaming experience.
About the Author
Adalene Lucas: is our jack of all trades here at DBC. She is a skilled coder, gambler, writer and webmaster. She lives in Manitoba where she enjoys the lush landscapes and camping near Tulabi Falls. Nature gives her inspiration to write. When she's not immersed in nature, her favorite words are "game theory". She lives with her husband and their two Labradors, Kophy and Whisper.