12 Dec
Play Online Casino Games for Fun and Real Money
Avoid problems and play safe casino games online or on land.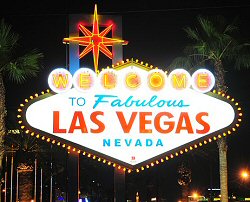 Most people think to play online casino games for fun means not using real money. While it's an option, that doesn't have to be the case. The most responsible players can enjoy casino games for fun and real money at the same time. It's a matter of perspective and responsibility. If you're not overspending, and the entertainment value is worth the probable cost, gambling can be a fun pastime.
Today, we'll go over a brief list of easy ways to ensure your physical or online gaming experience never goes beyond that fine line of good, clean fun. No one sets out to become a problem gambler, but those who take steps to prevent it early on are much more likely to stay/play within their means, enjoying the experience for what it is.
If you happen to get lucky and win some cash, that's great. But never let it change you, or the way you play. Most importantly, never go in expecting to win, because the odds are never in your favor. Beyond that, here's some tips to help you keep the experience fun and healthy, win or lose.
#1 Be wary of slot machines.
Unless you're using free promotional credits, you probably shouldn't be playing slot machines. Without extreme caution, they can eat through your budget faster than any other game in the casino. Even the notorious penny and nickel slots can be expensive when you activate paylines, or insert max coins. And the speed at which you can spin those reels is frightening.
In the beginning, a player will usually go slow, watching the symbols, seeing what falls where. After a while, it becomes so monotonous, most players don't care about anything on the screen except the announcement of a win. This is when they begin spinning faster and faster, waiting only for the win. And that, my friends, is the most dangerous thing you can do. If you can't play them slowly, don't play slot machines at all.
#2 Play safe casino games online.
Playing online casino games can save you a lot of money in the long run. Think about a typical trip to the casino. Gas up the car, pull into valet parking, tip the driver, enter the casino, stop by the bar for a beverage (see #4), play table games, tip the dealer, grab a bite to eat… All of this costs money; a lot more than the actual act of gambling.
There are no hidden fees at online casinos, no waitresses or dealers to tip. Best of all, the stakes are way lower. How many live casinos do you know that offer blackjack cheaper than $5? And that's the absolute minimum. Most charge $10, or $15, some as high as $25.
Play online, and you'll find the stakes starting between $0.50 and $1. That's a lot more bang for your buck! Odds are you'll be able to snag a percentage-match promotion when you deposit, padding your bankroll before you ever get started.
#3 Limit your time in the casino.
Before you ever log on or walk into a casino, set a time limit for how long you intend to spend gambling. Do not exceed this amount of time. If you're on a hot streak, great! That means you have the rare opportunity to walk away a winner. Cash out and be done.
#4 Avoid the A's: No alcohol, no ATMs.
When gambling, it is very important to stay away from alcohol. As we all know, alcohol clouds our judgment. Having just one drink can cause us to lose sight of the goal. Have too many, and you'll be breaking every rule in the book. Land-based casinos are notorious for handing out free beers or cocktails to players. If you don't think you can say no, refer to tip #2.
Do not, by any means, go to the ATM machine at a casino, either. You should bring with you the amount of money you're willing to spend, and not a dollar more. The same goes for playing online. Only deposit the amount you have budgeted to gamble with. Do not make additional deposits prior to your next planned visit.
#5 Play a home poker game with friends.
If playing safe casino games online or at a physical casino with a strict budget isn't delivering the entertainment value you'd hoped for, why not try something else? Playing a home poker game with friends can be a blast, and it's only as expensive as the buy-in everyone agrees on. Learn more in our other section, Tips for Hosting a Successful Home Poker Game.
#1 Canadian-Friendly Casino

Jackpotcity.com  is our editorial pick for your gaming needs. Currently offering an entire suite of casino games, as well as a wide range of Canadian deposit options, JackPotCity truly offers world-class gaming.