21 Sep
Mixed Feelings on Prospect of Toronto Waterfront Casino
Ontario revisits discussion of new casino in Toronto on the waterfront.
The waterfront district of Toronto, Ontario—dubbed Ontario Place—is a prime location for entertainment. The current park, and former theme park, decorating the shoreline of Lake Ontario, has undergone vast renovation. But it's still missing something. Provincial leaders are discussing whether that something might be a Toronto waterfront casino.

This isn't the first time officials have pondered the addition of gambling on the waterfront. In 2013, the idea was quickly rejected. But now, after five long years, the discussion is back on the table.
Ontario Considers New Casino in Toronto
According to Ontario Finance Minister Vic Fedeli, the provincial government is at least open to the idea. His comments this week signal the first conceivable support for such a project from Premier Doug Ford's government.
It's far from a definite, but he says the doorway is open for consideration. The only thing that is certain is a resounding desire to revitalize Ontario Place. Commenting on whether Fedeli believes a casino is the right choice for the waterfront attraction:
"I don't open the door and I don't close the door. There has been a spike of interest in it, and so you have to have these kinds of discussions."
According to a report in yesterday's Globe and Mail, Premier Ford, who supported the previous proposal to build a casino at Ontario Place back in 2013, has "privately mused about reviving the idea". Last month, when Ford announced plans to redevelop the waterfront property, the interest from the Canadian gambling industry piqued.
Mixed Feelings for Toronto Waterfront Casino
Toronto Mayor John Tory is among the city's greatest opponents of the plan. "Toronto does not need and I don't think should have a downtown or waterfront casino," he said Thursday. "We have lots of gambling elsewhere in the city."
His influence on city council may be strong enough at present, but come next month's municipal elections, that could change. The people of Toronto will elect new, and notably fewer, city councilors in October, having the potential to change the political climate across the city.
Fedeli confirmed that a discussion regarding the possibility of a new casino in Toronto's downtown, waterfront district, will take place between provincial leaders, city officials, and gambling regulators with the Ontario Lottery and Gaming Corp (OLG). He was unwilling to make any predictions as to where those discussions will lead, or whose shoulders the final decision may rest upon.
"We're going to continue discussing things together and see what direction it takes," explained Fedeli.
History and Uncharted Future of Ontario Place
The theme park at Ontario Place was open from 1971-2011. It originally featured exhibits and entertainment, but steadily evolved into a family attraction with theaters, amusement rides, a water park and children's play area, spread across three major developments—East Island, West Island and Marina Village.

With attendance declining, the government funneled $10 million into waterfront from 2010-2011. Ultimately, the decision was made to close all public areas of the park in 2012 for complete redevelopment. In 2014, Ontario decided to turn the area into an urban parkland, and in 2015 it played host to the Pan American Games. In 2017, Trillium Park and William G. Davis Trail were opened on East Island.
As for what will come next, it's anyone's guess. The coming weeks and months will help determine political and public opinion towards the concept of building a new casino in Toronto's waterfront district. While some political figures will surely point to the potential for revenue, Ontario Place has always been an attraction suitable for all ages.
#1 Canadian-Friendly Casino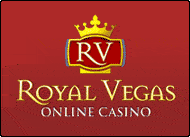 RoyalVegas.ca is our editorial pick for your specific gaming needs in 2022. Currently offering an entire suite of live dealer games, as well as a wide range of Canadian deposit options, RV truly offers a world-class gaming experience.