30 Aug
Learn to Play Slot Machines for Free at Casino de Montreal
Casino de Montreal invites you to learn to play slot machines for free!
I can't even fathom the number of times I've lauded online casinos for delivering an unparalleled service, allowing players to participate in the games at no cost. I guess I'll have to change my tune from now on, as Casino de Montreal is doing just that.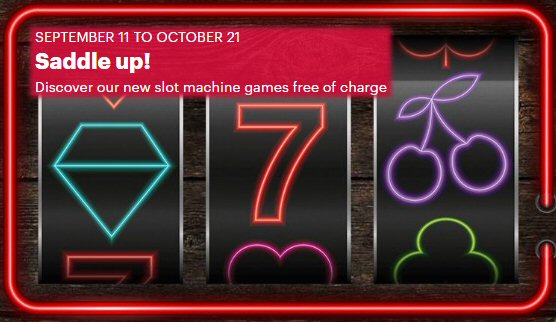 For a very limited time, on limited days and hours, Canada's largest casino is giving would-be players the chance to play slot machine for free. It's all part of a player acquisition plan designed to "demystify" the games, eliminating any intimidation for players who don't know how to play the slots.
Admittedly, slot machines are one of the easiest gambling amusements you'll ever come across. Insert cash – push button – cross fingers. You win or you don't. It's that simple. But knowing what constitutes a win, or how to trigger a game's eligible features, can actually be quite daunting.
In the old days, slot machine rules and pay tables were just as simple as the games themselves. But the old days are long gone. Many of today's slots are teeming with so many features, they require a separate, multi-page information screen just to let players know what's going on.
The more features a game has, the more pages of rules and pay table info you can expect it to have. Casino de Montreal understands that this onslaught of information isn't so easy to comprehend, especially for new players. Therefore, starting next month and continuing through most of October, visitors will have an opportunity to learn how to play slot machine for free.
Play Slot Machines For Free Sept 11-Oct 21
Starting on September 11, Casino de Montreal will begin hosting free slots games. These special sessions take place every Thursday from 7pm to 1am, and every Friday from 7pm to 2am, until October 21.
Not only will a section of the casino be open to play slot machines for free, there will be plenty of staff members on hand to guide them through the process. They will help to match players with the types of slots they want to play – 3 reel classic, 5 reel video slots, etc. – and will teach them how to read and understand the game's rules and pay table information.
From there, players can continue to play slot machines for free on their own, for as long as they wish, up right to the free-session cutoff time (see above).
To make things a bit more interesting, Casino de Montreal is decking out the free games area in full cowboy regalia. "We're waiting for you in an all-country ambiance to help demystify slot machine games," reads the Saddle Up! promotion page
The free slots sessions aren't just for new players, either. A lot of current slots fans have become stuck in a rut, playing the same types of games out of habit and fear of the unknown. Casino de Montreal is hoping its current players will expand their horizons and try out all the new types of slot machines available.
#1 Canadian-Friendly Casino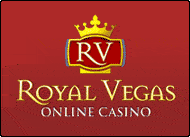 RoyalVegas.ca is our editorial pick for your specific gaming needs in 2022. Currently offering an entire suite of live dealer games, as well as a wide range of Canadian deposit options, RV truly offers a world-class gaming experience.