14 May
How to Find Fish at Poker Sites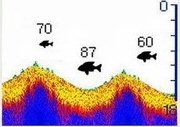 If you fancy yourself a decent poker player, you've probably tried your hand at online poker. You may have found that some players are a lot easier to beat than others. We call the low-level players who display little or no real skill "Fish". The pro-level players who always seem to win are the "Sharks".
How to Locate Fish at Online Poker Rooms
Much like angling, finding fish isn't the easiest thing to do. There are clues you can pick up on to guide you in the right direction, but the water is never clear. The following theorem was scripted to teach intermediate to advanced players where poker fish commonly congregate, what attracts them, and how to identify prime schools.
1. Fishy Poker Sites are Popular, but Not Too Popular
There are hundreds of online poker rooms actively vying for new players. Some of them are pretty popular. Most of them are not. A few are so popular, even non-poker-players have heard of them, due largely to extensive marketing campaigns.
The popularity of an online poker room can have a profound effect on how many fish swim its proverbial seas. You want one that's popular enough to draw a lot of players, but not so popular that every shark from here to Timbuktu is already dropping a lure.
The most known poker site in the world has to be PokerStars, and yes, there are plenty of fish in those waters. But PokerStars is so immensely popular, every shark has an account. The sharpest-toothed players in the world are constantly trolling the waters. Unless you want to compete against just as many sharks as fish, that's not the best place to go skimming.
2. Moderately Active, Multi-Regional Player Base
The fishiest poker sites are the ones with a moderately active, multi-regional player base. When I say moderate, I'm talking about a consistent traffic rate of somewhere in the 500-2,000 range. A site with 5,000+ defies the rule of overly-popular, while one with ~100 won't have nearly enough open tables to satiate your hunger.
The poker room needs to accept players from various regions of the world, as well. Some Canadian provinces have their own internet poker sites, and while they do have their advantages, like local regulation, they can't possibly support an active player base 24/7. International operators that accept players from Canada to Europe will feature open tables day and night.
3. Large and/or Frequent Bonus Promotions
Internet poker affiliates love to talk about bonuses, hailing them as prominent reason to join one gaming site or another. When it comes to fish, generous bonuses are equally important – not necessarily for you, but for the number of fish you can expect to be attracted by them.
Most fish are novice players, or at least recreational players who are mostly in it for fun. Since they don't win often, these players are looking to pad their bankroll any way they can. That means a generous welcome bonus, or a strain of frequent bonuses, is likely to attract them to the tables, and keep them coming back for more.
4. A Good Reputation is Paramount
Unskilled poker players may or may not know the importance of playing at a highly reputable poker site, but for you, it's an absolute must! What good does it do to wipe the floor with your opponents if the operator goes rogue and keeps your money?
A reputable gambling site is one that:
…has been around for at least 5 years.

…is licensed in a responsible jurisdiction (UK or Malta is best).

…has no consistent complaints of slow payouts in the last 12 months.
You may want to consider some of these options, which meet the above criteria. For more information, each is linked to a highly detailed, unbiased review.
5. How to Locate Fish in the Poker Lobby
And now for the final step – finding the fish at your poker site of choice. Rule number one – do not bother looking any further than the Texas Hold'em tables. I don't care how many variants are on offer – Omaha, PLO 8/B, Stud, Razz, HORSE, Lowball, Pineapple; none of these games matter. The only players who visit these tables with any consistency are the ones who excel at them.
Fish can be found at fixed limit and no limit Texas Hold'em tables. If you prefer NL, stick to the micro-limit stakes of $0.01/$0.02 and $0.02/$0.04. Anything higher, and the competition level will increase with the stakes. For FL tables, fish can be found at all low stakes up to $1/$2, and sometimes $2/$4.
Once you've filtered the table results to meet the above criteria, scroll your way down the section that details the average players viewing flops per hour. It's often indicated by the abbreviation "Plrs/Flop" or "Pl/Fl". This percentile indicates how often players are viewing the flop. The higher the percentage here, the more flops these players are seeing, thus the looser/fishier they are. Don't be surprised if the 6-seat tables have higher Pl/Fl rates than full 9-seat ring games.
Also have a look at the average pot size. The larger the pot, the more value you'll find at this table. If the Pl/Fl% is at or above 40%, and the average pot size is 15x the high-end stakes or more, you've found yourself one nice school of fish to prey upon.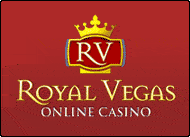 Royal Vegas is our editorial pick for safe Canadian gaming. Currently offering a good range of Canadian deposit options, everything from prepaid gift cards, to eCheck, instadebit and visa/mastercard. That, and a world-class gaming experience, with countless table games, strong variety, and even live dealers. The brand has been in the business for a decade long.