26 Oct
Trusted PayPal Sportsbooks Colorado
Colorado online sportsbooks with PayPal deposits & withdrawals.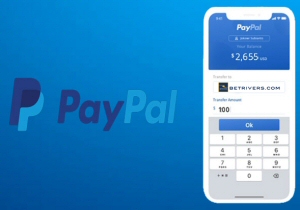 The advent of eCommerce was among the most life-changing technologies of the late 1990s. The internet began as the 'information highway', but quickly evolved into a virtual shoppers paradise. First there was eBay, then Amazon, now every department and specialty store – every home service – every gambling operator with the legal right to do so – is peddling their wares over the world wide web. The glue that holds it all together, makes it all work, keeping the identity and financial security of at-home buyers safe, is the online payment processing industry.
For more than two decades, PayPal has been the most trusted member of the global payments community, especially where internet gambling is concerned. The nascent iGaming market of Colorado is brimming with early adopters, many of which are inherently drawn to the reputation of the world's oldest and most respected eWallet. With that in mind, we'll take a closer look at all the trusted PayPal sportsbooks Colorado has to offer. But first, in case you were wondering…
What's so Special about PayPal Payments?
As noted above, PayPal is the oldest online payment processing service in existence, founded in 1998. It was originally known as Confinity, changing its name briefly to X.com, before finally settling on the now universally renowned PayPal branding in 2001. In those days, people weren't just looking to send and spend money online, they were looking for a way to do it securely, without worry.
Bear in mind, we're talking about serving an industry historically racked with fraud and trepidation. Prior to standardized regulation, the online gambling industry was home to just as many rogues as there were legitimate operators. The presence of PayPal deposits and withdrawals gave players a sense of security, not just because their money was insured and transactions monitored, but because PayPal refused to do business with any company that was not entirely transparent. This is precisely why PayPal disappeared from the American iGaming market for so many years.
Now that internet sports betting and casino gambling are making their way back to the US – this time with the regulatory consent of of individual state governments – PayPal is more than happy to be a part of it. And for would-be iGamers in the know, it's a blessing much appreciated.
Colorado Online Sportsbooks with PayPal Deposits
There are currently six licensed CO sports betting sites accepting PayPal for deposits and withdrawals. They include:
Bet Rivers Sportsbook
BetMGM Sports
DraftKings CO
FanDuel CO
FoxBet Sports
SBK
Members of these sportsbooks who use PayPal to facilitate all of their monetary transfers have no need to fear for the security of their sensitive information. Between these six operators, we recommend Bet Rivers Sportsbook. Its parent company, Rush Street Interactive, is among the oldest legal iGaming operators in the country, dating back to the launch of New Jersey's PlaySugarHouse in 2016. That website subsequently became one of the first legal US sports betting sites, as well, going live in 2018.
The BetRivers brand has spread almost as quickly as online sports betting in the United States, featured in Colorado, Illinois, Indiana, Iowa, and Pennsylvania, and New Jersey under the brand PlaySugarHouse. The company's experience is evident in the treatment of its loyal members, who appreciate the player-choice style bonuses with simple 1x wagering requirements. And that's just scraping the surface.
Under the Hood: PayPal Features & Fees
It would be easy enough to identify PayPal as the "perfect" payment option for Colorado's sports bettors, but that would insinuate an utter lack of faults. For example, it's not an entirely free service. But then again, no web wallet is. It's not perfectly expedient either. Purchases are instant, but sending received money back to your bank will take a day or two, unless you're willing to pay a small fee for it.
In this section, we'll list all of PayPal's notable features, and any fees you might expect to pay for using them. Scroll below the chart for a brief explanation of what you can expect to pay when using PayPal at online sports betting sites.
| | |
| --- | --- |
| PayPal Features | Fee |
| Open a PayPal Account | Free |
| Transfer Funds into PayPal Account (PayPal Cash) | Free |
| Purchasing / Depositing with PayPal – Domestic | Free |
| Purchasing / Depositing with PayPal – International (+2.9% funding fee if transfer originates from credit card, debit card or PayPal Credit.) | 5% ($0.99-$4.99) |
| Sending money from/to a U.S. PayPal Account, where the transfer comes from PayPal Cash, PayPal Cash Plus, or a bank account linked to PayPal. | Free |
| Sending money from/to a U.S. PayPal Account, where the transfer is funded by credit card, debit card or PayPal Credit. | 2.9% + $0.30 |
| Sending money from a U.S. PayPal account to an international account in another currency (see PayPal Fixed Fees for specific rates.) | Varies |
| Receiving money (i.e. withdrawal to PayPal) | 2.9% + $0.30 |
| Transfer from PayPal to linked bank account (3-4 business days) | Free |
| Instant transfer from PayPal to linked bank or debit card | 1% (max $10) |
| PayPal Cash Debit Card | Fee |
| Apply for PayPal Plus Cash MasterCard | Free |
| Make a purchase online or in store – Domestic | Free |
| Make a purchase online or in store – International | 2.5% |
| Withdrawal cash at MoneyPass ATMs – Domestic | Free |
| Withdrawal cash at non-MoneyPass ATMs – Domestic or International | $2.50 |
| Over the Counter cash withdrawal | $3.00 |
Typical Fees for Online Gambling with PayPal
Based on the table above, a typical Colorado iGamer who uses PayPal for their internet gambling needs won't have too many fees to worry about. Signing up is always free, and if you link your bank account to your PayPal account, your deposits will always be free, as well. The most common fee will be a 2.9% + $0.30 charge each time you withdrawal to PayPal (2.9% of the withdrawn amount, plus $0.30). Once that money reaches your PayPal account, you can move it to your bank for free, which takes 3-4 days, or you can pay a 1% fee (capped at $10) to move the funds instantly to your bank.
PayPal Cash MasterCard Debit Card
Anyone with a PayPal Cash account can apply for a free PayPal debit card. Enrollment upgrades you to a PayPal Cash Plus membership. This is all free of charge, as is the MasterCard debit card you'll receive in the mail in about two weeks.
The biggest perk for sports betting cardholders is that, once your iGaming withdrawals reach your PayPal account, you can instantly withdrawal them as cash at any ATM machine in the world that features a MasterCard, Cirrus, Pulse, or MoneyPass logo. If it's a MoneyPass branded ATM, there's no fee for withdrawing cash. Otherwise, it'll cost you $2.50. you can also get cash back when using the card at a land-based retail shop, but that one comes with a $3.00 fee.
How to Deposit with PayPal
You can initiate a PayPal deposit at any Colorado online sportsbook that displays the PayPal logo by following these nine easy steps:
Navigate to the Cashier page.

Choose to make a Deposit.

Select PayPal from the deposit options list.

Choose the amount you wish to deposit.

Press the Submit button.

From the redirect window, log in to PayPal with your PayPal username and password, then confirm the payment amount.

Back on the sportsbook page, you'll receive a notification of the payment result (confirmation or declination).

Successful payments will be instantly available for use in your betting balance.

You'll receive an email confirmation and transaction number for you records.
Initiating a PayPal Withdrawal Request
Each of the six Colorado online sportsbooks with PayPal deposits also present the option to withdrawal via PayPal. However, you must make at least one PayPal deposit before you can choose PayPal as your preferred withdrawal method. If you chose to deposit with a different method, you must use that same method to place your withdrawal or, in most cases, request your payment via check in the mail. So, be sure to deposit with PayPal if you wish to withdrawal in the same manner.
To do so, follow these 7 steps:
Navigate to the Cashier page.

Choose to make a Withdrawal.

Enter the amount you wish to cash out (not to exceed your account balance).

Select PayPal as your withdrawal method.

From the redirect window, log in to PayPal with your PayPal username and password.

Submit the withdrawal request.

Please allow 1-4 business days for the money to reach your PayPal account.