19 Oct
History of Gambling Laws in Colorado
By the Book: Historical timeline of legal gambling in Colorado.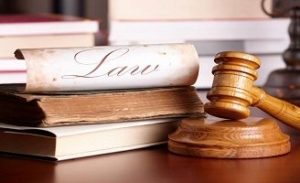 The 2019 legalization of sports betting, both on land and online, set a new precedent for gambling laws in Colorado. Anyone with knowledge of the state's variegated past understands just how significant the passage of Proposition DD was. In fact, every twist and turn in the timeline of lawful gambling activities was, at best, a difficult measure to pass.
It wasn't always that way. Truth is, Colorado was an epicenter of gambling in the Old West. The frontier towns of Colorado were famous for attracting all sorts, from bold pioneers to infamous outlaws. The legendary tales of Butch Cassidy, Doc Holliday, Wyatt Earp, Tom Horn, Bat Masterson and so many more, flow from the Rockies like the melting snows of late spring. Gambling was a way of life in frontier towns, where saloons and brothels were the hub of socialization throughout much of the 19th century.
The gradual modernization of society led to a shift in ideals. The government took stronger action to enforce laws in the early 20th century, at which point all forms of gambling were strictly prohibited. It wasn't until the 1940s that public and political opinion began to change.
The History of Colorado Gambling Laws
The first legislative shift towards legal gambling occurred in 1948. That is where our historical timeline begins…
1948 – Pari-Mutuel Horse & Greyhound Racing
The Colorado Gambling on Horse and Animal Races amendment was favored by the people of Colorado by a vote 2-to-1. This piece of legislation created the Colorado Racing Commission, responsible for the oversight of legal horse racing, greyhound racing, and betting on both. The first races were held, and the first bets accepted, in 1949.
1958 – Bingo and Other Charitable Games
Colorado Measure 4 (Gambling Legalization for Non-Profit Organizations) is a citizen initiative that was passed to legalize specific forms of gaming, including bingo, pull-tabs and raffles, hosted by charitable organizations for the purpose of fund raising.
1982 – Colorado Lottery
The Colorado Lottery Commission was developed by the state's general assembly to oversee the conduction of the Colorado Lottery, including the provision of regulatory rules, types of games to be permitted, and the prizes associated with each lottery game. At this time, only scratch-off lottery tickets were legal, with the first games coming to market in 1983. Eventually, number drawings were also legalized, as were multi-state lottery drawings on the nation's Mega Millions and Powerball lotteries.
The laws regarding distribution of proceeds (the amount left over after prizes are paid) have changed multiple times over the years, but one thing remains static. A minimum 50% of all lottery revenue must be paid back in prize money.
1990 – Limited Gaming Casinos
Staying true to their wary views on gambling, lawmakers narrowly (57 to 42) pass a highly restrictive measure to permit casino gambling on a few specific games, to be operated in just three specific locations. The Colorado Limited Gaming Act legalizes gaming operations in the mountain towns of Black Hawk, Central City and Cripple Creek (Native American tribal casinos excluded).
Bets were originally capped at $5 per game, and casinos were not allowed to stay open 24 hours. Furthermore, the 1990 definition of gaming specifically permits only "slot machines", "blackjack" and "poker". These laws went into effect the following year, 1991.
Since then, dozens of casinos have opened and closed their doors in Colorado. The following is a current list of all 29 casinos in Colorado, including their location.
Complete List of Colorado Casinos (Current Oct. 2020)
| | | |
| --- | --- | --- |
| Casino | Street Address | City |
| Ameristar Casino Resort Spa | | |
| Brass Ass Casino | | |
| Bronco Billy's Casino | | |
| Bull Durham Saloon & Casino | | |
| Century Casino Hotel Central City | | |
| Century Casino Hotel Cripple Creek | | |
| Colorado Grande Casino | | |
| Dostal Alley Brewpub & Casino | | |
| Double Eagle Hotel & Casino | | |
| Easy Street Casino | | |
| Famous Bonanza Casino | | |
| The Gilpin Casino | | |
| Gold Creek Casino | | |
| Golden Gates Casino | | |
| Golden Gulch Casino | | |
| Golden Mardi Gras Casino | | |
| Grand Z Casino | | |
| Isle Casino | | |
| J.P. McGills Hotel & Casino | | |
| Johnny Nolon's Casino | | |
| Lady Luck Casino | | |
| The Lodge Casino | | |
| Midnight Rose Hotel & Casino | | |
| Monarch Casino | | |
| Red Dolly Casino | | |
| Saratoga Casino | | |
| Sky Ute Lodge & Casino | | |
| Ute Mountain Casino Hotel | | |
| The Wild Card Saloon | | |
2
000 – CO Integrates Multi-State Lotteries
Passing by a close margin of52/48, the Colorado Multi-State Lotteries Referendum approves the sale of interstate number draw lotteries, including Mega Millions and Powerball.
2009 – Casino Max Bets Increase, Craps & Roulette Approved
An amendment to the Limited Gaming Act increases the maximum allowable bet from $5 to $100, and alters the definition of gaming to include "craps" and "roulette".
The prevailing definition of "limited gaming", according to Title 12, Article 47.1, Part 1, § 12-47.1-103, of the 2016 Colorado Revised Statutes reads:
(19) "Limited card games and slot machines", "limited gaming", or "gaming" means physical and electronic versions of slot machines, craps, roulette, and the card games of poker and blackjack authorized by this article and defined and regulated by the commission, each game having a maximum single bet of one hundred dollars.
2014 – Greyhound Racing Outlawed
Although no greyhound races have been run in the Centennial State since 2008, 2014-Governor John Hickenlooper signed into effect a law prohibiting the racing of, and/or wagering on the racing of, greyhound dogs.
2016 – Daily Fantasy Sports gets the Legal Nod
Betting on Daily Fantasy Sports (DFS) was legalized by then-Gov. Hickenlooper's signature on H-1404. Colorado became the fifth state to officially legalize fantasy sports betting, welcoming DraftKings, FanDuel and other DFS operators to apply for a sate gaming license.
2019 – Colorado Legalizes Retail & Mobile Sports Betting
The most remarkable gambling law passed to date was officially titled the Legalize Sports Betting with Tax Revenue for Water Projects measure, otherwise known by its short name, Proposition DD. The passage of Proposition DD cleared the way for legal sporting betting in Colorado, not just as land-based gaming properties, but over the internet, as well, via online websites and mobile applications.
It took several months for regulations to be set, and license applications from existing gaming properties to be approved, before the first live and online sportsbooks were permitted to go live on May 1, 2020. Since then, 11 land-based operators and 15 online sports betting operators have been approved and licensed in the state.
The legalization of online gambling in Colorado is a much deeper topic altogether, which brings us to our next segment…
Disclaimer – The information provided on this website is meant for educational purposes only. We will not be held liable for any irresponsible / illegal activity on your part.