12 May
Canadian Bitcoin ETF 3iQ Hits C$1bn AUM
3iQ Bitcoin ETF reaches CA$1 billion AUM in 3 weeks on TSX.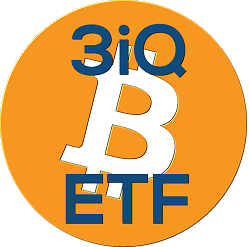 If you've looked into stock trading at all recently – as so many have – you've surely heard mention of something called an "ETF". It stands for "exchange traded fund". An ETF is a lot like a standard business stock in the way you can buy and sell it; kind of like buying shares of Apple or Samsung. However, an ETF is not a business at all. An ETF is an investment fund management firm purchases various types of shares. Thus, buying into an ETF is the equivalent of buying into a variety of grouped stocks.
A few weeks ago, it was announced that a brand new Canadian Bitcoin ETF had launched on the Toronto Stock Exchange (TSX). It was called 3iQ, and it was the very first Canadian investment fund manager to meet the requirements of the Canadian securities regulatory authorities for managing a public Bitcoin ETF and multi-crypto asset fund Canada's accredited investors. F you're wondering where all of this information is leading, here comes the jaw-dropping headline…
3iQ Bitcoin ETF Reaches CA$1bn AUM in 3wks
On Friday, 3iQ, which launched in partnership with CoinShare, announced it had received overwhelming attention from Canadian investors since it went public on April 19, 2021. Now, just three weeks later, 3iQ confirms its Bitcoin ETF has skyrocketed, exceeding CA $1,00,000.
"Reaching $1 billion in only three weeks speaks to the enormous market demand for bitcoin," said 3iQ Chairman & CEO Fred Pye in a statement. "The pace of its growth is yet another milestone in 3iQ's goal to provide investors with more ways to gain exposure to the largest digital asset in the world."
According to the press release, that incredible growth rate makes the 3iQ CoinShare investment fund the "fastest Bitcoin ETF in Canada to reach $1 billion in AUM," (or Assets Under Management).
3iQ's Bitcoin ETF can be purchased in CAD on the Toronto Stock Exchange under the symbol BTCQ, or in USD under the symbol BTCQ.U.
Are Crypto ETFs Worth Investing In?
As you've probably heard, the crypto-currency market is going crazy right now. Bitcoin flew up from around US$10k in October, to nearly $64k in April, before cycling back to its current position of $55.66k at time of writing. But Bitcoin isn't the only crypto seeing enormous fluctuations right now. Bitcoin Cash (BCH), Ethereum (ETH) and Ethereum 2 (ETH2), Litecoin (LTC), Binance Coin (BNB), Ripple (XRP), Chainlink (LINK), and of course the almighty Dogecoin (DOGE), and many, many more, are all up from 500-19,000% in the last year.
As for whether a Bitcoin ETF is a good investment, well – that's hard to say. The problem is that these digital coins can fluctuate so rapidly in value, and in such volatile amounts. Back in January, DOGE was worth less than 1 cent, USD. Last week, it had shot up to over US$0.73.
If you purchased DOGE, or an ETF with DOGE in its portfolio, prior to May 2021, it's value is higher now; perhaps substantially higher; depending on how early you bought in. However, those who bought DOGE just before Tesla founder Elon Musk (a.k.a. the Dogefather) made his hyped-up appearance on Saturday Night Live last weekend, well – you're probably kicking yourself right now.
Whether it's worth investing in depends largely on your goal of short-term or long-term success. In the short-term, you're taking a big gamble. If you're looking for a long-term investment, most so-called experts will tell you crypto is the currency of the future.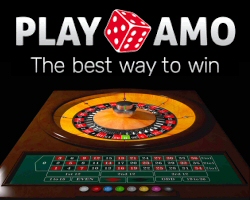 Playamo is a specialty casino tailored to players wishing to utilize bitcoins and play in a safe and anonymous manner. It caters to Canadians who use cryptocurrencies and also traditional cards like Visa/ Mastercard. Check the Playamo Canadian deposit options page ->here<- to see if your deposit modality of choice is accepted. Highly trusted, secure, and one of the select few Bitcoin enabled casinos that actually has a license, under Curacao.