7 Dec
Legitimate Bitcoin Casinos Canada
Examining what constitutes a reputable Bitcoin online casino.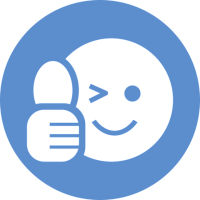 When online casinos first emerged in the mid- to late-1990s, rogue operators soon became more prevalent than reputable iGaming operators. It took many years – more than a decade, in fact – for regulations to become strict enough to accurately separate the legitimate ones from the questionable ones. By the time Bitcoin casinos came along, they were able to draw from the past experience of their fiat-cash predecessors to pave they way for providing a safe, secure, fair service for their players.
BTC Casinos Draw from the Past to Pave the Future
BTC casino operators – the good ones, anyway – knew that they had to be able to prove their legitimacy. They couldn't do it through regulation, because cryptocurrencies themselves are, by nature, not subject to regulation. So instead, they used the same blockchain technology that makes crypto so secure, to develop game hosting methods that are "Provably Fair" (PF).
How BTC Casino Game are Provably Fair
The PF system uses SHA-2 algorithms, similar to the SHA-256 algorithms that Bitcoin utilizes as its "proof of work" schematic. It's not just a statement or certificate of fairness, but a provable system that players can look back at, verifying the random, unpredictable nature of each outcome after it is produced.
You're probably wondering, if it's so "provably" fair, why don't traditional online casinos use it? The truth is, they can't. They are required by law to have their software audited and certified by a third-party company. The results of each audit are sent to the regulator, and in many cases, published on the website for players to review. Both methods are reliable, but only one allows the players to examine the proof in the moment. iGaming software certifications are always post-dated, and often published a month or more after the fact.
Reputable Bitcoin Online Casino Operators
A solid reputation is imperative for any business, in any industry. Bitcoin casinos have been around long enough now that most of them have built some type of reputation, for better or worse. Since strict regulation is off the table, it is the report operators build with their clientele, combined with a transparent PF system, that classifies them as a legitimate Bitcoin casino.
The bulk of any iGaming website's reputation is based on the testimony of its actual players. You can read BTC casino reviews on hundreds of websites, but their webmasters generally get paid to drive traffic. Some are honest, some are not. You can't always trust them to give a true interpretation. But players like you and me have no reason to lie. If you want to get a genuine feel for an operator, don't just read review sites. Check out iGaming watchdog forums like Casinomeister to see what real players have to say.
Real players will tell you if an operator has ripped them off, withheld a payment, or otherwise left them dissatisfied. Be sure to read the entire thread, as many complaints turn out to be from players who are either disgruntled over losing, or didn't understand the terms of a bonus before claiming it. When these complaints are genuine, it can prove invaluable information for would-be players like you and me. At the same time, real players will also speak of their greatest experiences, and what they like most about the reputable BTC casinos they do business with.
Our Recommended Crypto Casinos
Being players ourselves, we've done a lot of hands-on research into Bitcoin casino gaming. Our top picks, based on reputation, game selection, variety of accepted crypto, and other affable features are: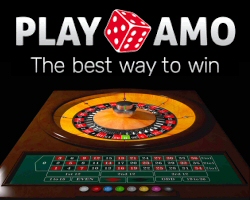 Playamo is a specialty casino tailored to players wishing to utilize bitcoins and play in a safe and anonymous manner. It caters to Canadians who use cryptocurrencies and also traditional cards like Visa/ Mastercard. Check the Playamo Canadian deposit options page ->here<- to see if your deposit modality of choice is accepted. Highly trusted, secure, and one of the select few Bitcoin enabled casinos that actually has a license, under Curacao.