14 Sep
UK Amps Up GambleAware Ads for Football Season
New season of English football betting incites Bet Regret ads in UK.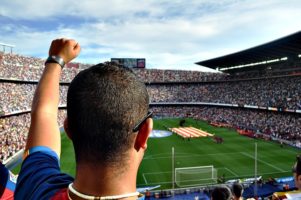 The English Premier League is back! I know, I know – it was hardly even gone. Following an unavoidable delay in the 2019/20 schedule, the previous season just wrapped up seven weeks ago. Congratulations go to Liverpool for taking home their first championship title in over 30 years. But that's behind us already as the new 2020/21 season got underway on Saturday, and with it a whole new line-up of betting on English football.
To the surprise of no one, both Manchester United and Chelsea got off to fantastic starts, taking out Leicester City and the Wolves respectively with matching scores of 2-0. The new champs in Liverpool outed Newcastle 3-1. These were all games that got plenty of action, padding the wallets of exploitative online sports bettors around the globe.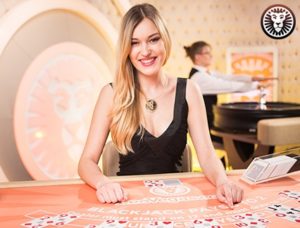 Since its inception in 2012, LeoVegas has been recognized several times for innovation in the gaming industry. With no less than 15 awards, it has established itself as the hub of real money gaming entertainment in Canada.
Since then LeoVegas has expanded its portfolio of offerings, the most notable addition being a high-end "live dealer casino". To accomplish this feat, LeoVegas invested in state of the art technology, including real time camera systems coupled with top of the line security systems to mimick the brick and mortar casino feel online; and with the most attractive dealers you have ever seen.
LeoVegas covers the entire pantheon of classical games from slots, table games like blackjack, video poker, progressive slots, scratch cards, to casual games. The games are powered by Playson, slick and easy to use software, which offers the whole gamut of a premium gambling experience.




Recommended by Editorial Team for 2020
New Bet Regret Ads for 20/21 English Football Betting
With online wagering at an all-time high these days, the UK Gambling Commission (UKGC) and its gambling addiction charity, GambleAware, figure this would be a perfect time to up the ante on its safe betting campaign. They're doubling up on their Bet Regret ad campaign to help propagate awareness among punters.
The ad campaign is geared primarily towards the male betting population, ages 18 to 34. According to studies, this group is at the highest risk of compulsive and/or addictive behavior. Bet Regret is designed to make sports fans aware of the predilection to impulsive wagering before and during football matches.
The new Bet Regret ads began airing on Saturday, with the first TV commercial seen during the match between Fulham and Arsenal. The ads will continue to appear on television and in the digital (online) space. The spots are themed around wrestling, suggesting that sports betters "tap out", and take a break from wagering.
One Year in, GambleAware Says So Far, So Good
The Bet Regret initiative was launched by GambleAware in 2019. According to heads of the organization, they have seen some success with it. They believe a notable amount of damage to punters' families and finances has been averted due to the ads.
Professor Sian Griffiths OBE is the Chair of the Global Health Committee, Associate Non-Executive member of the Board of Public Health England, and trustee for the UK's GambleAware. Griffiths commented on the organization's intent for the renewed Bet Regret campaign.
"This new campaign is designed to help fans steer clear of Bet Regret and reduce potential gambling harms," he said, emphasizing the increased risk with the new English football betting season underway.
"The first year of the Bet Regret campaign had a positive impact on our target audience," continued Professor Griffiths. "We are looking to build on that success by influencing behaviour change through encouraging sports bettors to 'tap out' of their gambling app and take a moment to reflect before placing a risky, impulsive bet."
The UKGC has been working diligently to make the land-based and online gambling space as safe as possible for customers. This latest campaign – uniquely funded by the fines operators pay for violating any terms of their UK license agreement – is just part of the way regulators maintain the world's strictest player protections.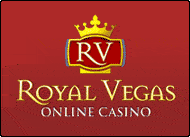 Royal Vegas, the #1-Rated Casino for Canadians is currently offering a wide range of credit card deposit options, anything from prepaid gift cards to mastercard and Amex. That, and a world-class gaming experience, with innumerable table games, card games, and live dealers, and fun for everyone ! RV has been in the business for a very long time, a decade long. Thumbs up !