3 Jun
Yggdrasil Cashing In on Success of Tomb Raider Slot Series
More adventure slots arrive in wake of Microgaming's new Tomb Raider Slot.
What's the first thing that happens when a new production soars to successful status? Everyone tries to copy it. And why not? There's good money to be had in mimicking products of popularity. There's no reason companies can't share in the wealth. If the original truly is the best, it won't hurt their bottom line too much. And if it's not, it's only right to give the masses a higher grade of quality.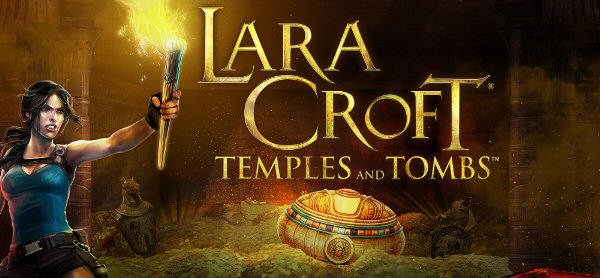 In the case of Microgaming's newest edition in the 15-year old Tomb Raider Slot series, Lara Croft Temples & Tombs – built by the incomparable capable technicians at Triple Edge Studios – it may be a little bit of both. Yggdrasil and Red Tiger Gaming have each released a similarly-themed games, wherein the retrieval of ancient relics is the mission of an esoteric adventurer or two.
Yggdrasil took the extra time to deliver a game with an immersive plot and character depth, thus its new game just hit the virtual realm two weeks ago. Red Tiger was quick on the draw, pushing a new game through development the moment Microgaming secured the contract renewal with Square Enix to develop a new Lara Croft Tomb Raider game. Neither carries the instant fame of the world's favorite lady adventurer, but both have niche highlights worthy of mention.
Yggdrasil's New Adventure Slots Game Jackpot Raiders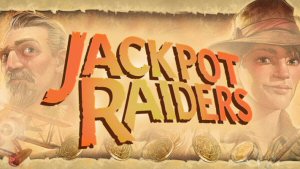 Who wouldn't love to raid a slot machine's jackpot one day? Released late last month, Yggdrasil calls its Jackpot Raiders Slot a "new and improved version" of the immensely successful Ozwin's Jackpot Slot game of January 2018. This time, player's join the exploration of Sir Bear Buckingham and his younger (and far prettier) sidekick Sam Campbell.
Jackpot Raiders takes players on an daring journey through the ancient tunnels of a buried civilization. Multiple features propagate the story as the explorers are sent on wild adventures through a dangerous jungle collecting bonus-awarding maps. Among them, there's an adventurer's bonus game wherein the player chooses which adventurer to follow.
The seasoned pro has lower rewards with a higher success rate, while the lovely Sam has higher rewards, but her inexperience could easily beget failure. The player then chooses what they believe to be the best path to traverse the jungle terrain. If successful, a treasure trove of maps, items and or coins are awarded.
She's no Lara Croft, but Vicky Ventura has her strong points. Like the fact that she arrived at online casinos in January of this year, well ahead of the new Tomb Raider release. And her ability to travel so deep into the temples that the rows can expand from 5×3 to as tall as 5×7 for as many as 16,807 ways to win.
Take on Ancient Temples with Red Tiger's Vicky Ventura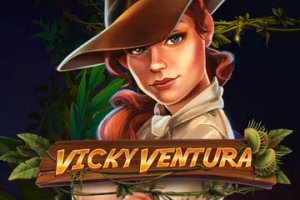 The features are interesting and lucrative, but you don't feel the impact of the backstory here like you do in Yggdrasil's Jackpot Raiders, or Microgaming's latest addition to the Tomb Raider Slot series. Then again, Red Tiger infused its version with a medium volatility and 96.16% RTP, giving players a more balanced gaming experience.
Yggdrasil's slot has a slightly better 96.30% RTP with a low variance, meaning there are many winning spins, but it's rare to strike a nice size payout. Microgaming went the opposite direction with Lara Croft Temples & Tombs, endowing it with a 96.05% RTP and high volatility, wherein wins don't come as often, but they pay decent, if not far larger amounts when they do.
#1 Canadian-Friendly Casino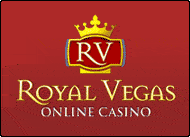 RoyalVegas.ca is our editorial pick for your specific gaming needs in 2022. Currently offering an entire suite of live dealer games, as well as a wide range of Canadian deposit options, RV truly offers a world-class gaming experience.