9 May
Playtech's Eyecon unveils new Hit Me! Baccarat
Hit Me! The new online baccarat variant with dynamic odds and 12x payouts.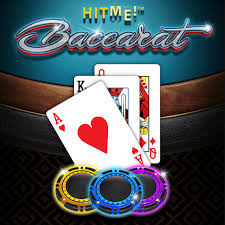 Classic baccarat just got a major upgrade! Eyecon, a subdivision of Playtech, has introduced a new baccarat game they call Hit Me! Baccarat. The base game is the same. However, if a player's original bet loses, they have the option to continue, potentially winning up to 12x their bet.
Baccarat has, for centuries, been a favorite among gamblers all over the world. It was once considered a game of high sophistication, enjoyed by members of nobility. From there, it evolved into a high rollers game in land-based casinos. Thanks to the internet, the affluent pall over the tables has evaporated, leaving a fun, low-edge game that players of all bankroll sizes can enjoy.
New Online Baccarat Game – Hit Me! Baccarat
So here's how it works. Bettors place their wagers as usual, before any cards are dealt. The Banker and Player hands are formed by traditional casino house rules. Winning bets are paid according to the pay table, and losing bets are collected. Up to this point, it's nothing more than a standard game of baccarat. But then…
Before the hand is officially over, any players who lost their original bet will be given the option to place a Hit Me! bet. This wager allows the player to take one more card – one more chance – on the losing hand, potentially turning it into a winner.
Hit Me! Baccarat is a game of dynamic odds, meaning that the odds of winning the Hit Me bet will vary based on the original cards, and the likelihood of winning the extra bet. As such, a winning Hit Me wager can pay out as high as 12x (minus commission, of course, when applicable).
Playtech's Eyecon Praises Development Efforts
Playtech negotiated a deal to acquire the Australia-based Eyecon group in February 2017 for £50 million. With new backing from a global iGaming juggernaut like Playtech, Eyecon, who is already quite famous for its online slot creation, Fluffy Favourites, has made quite a name for itself since.
Eyecon founder Scott Murray commented on this latest development. He is thrilled by the opportunity to add a significant twist to an age-old gambling favorite.
"Baccarat has captured the imagination of players for hundreds of years, and we're delighted to be adding a genuine variation to the gameplay with Hit Me! Bets," said Murray.
"While many online casinos have made visual enhancements or added side bets to Baccarat in recent years, Hit Me! brings something extra and innovative to the game itself," he continued.
For avid baccarat players, having a new way to play and win such a potentially high amount should bring a whole new level of excitement to the game. Eyecon is secure in its expectation that Hit Me! Baccarat will draw in new players, and help to fortify relationships with their existing players.
"We're confident that Hit Me! Baccarat and its extra chance to win will be a major hit with players," boasts Murray. He adds that the new online baccarat game "will make an excellent addition to any casino's table game portfolio."
#1 Canadian-Friendly Casino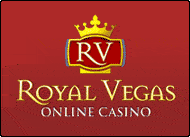 RoyalVegas.ca is our editorial pick for your specific gaming needs in 2022. Currently offering an entire suite of live dealer games, as well as a wide range of Canadian deposit options, RV truly offers a world-class gaming experience.