5 Apr
What Canadians Should Consider Before Playing on Stars Sites
TL:DR: Players should mostly consider their location, outside or inside Ontario. PS is actively working to secure a license in Ontario. We recommend their licensed offering when it will be available. Players should also familiarize themselves with Pokerstars previous operations in Canada to make an informed decision considering risks and opportunities.
Update April 2022: PokerStars Seeks License in Ontario
As you may know, PokerStars is currently working to obtain a license to operate in Ontario's burgeoning launched iGaming market.  In February, the company said in a statement, "It will be a historical moment for us to be licensed in our home province…where PokerStars was born over 20 years ago."
This marked the first time in that 2+ decade span where PokerStars made any effort to work with local authorities. However, PokerStars was not a member of the short list of licensed operators that went live in Ontario on Monday, April 4. Still, PokerStars is accepting players from all over Canada, including their "home province", citing its multi-jurisdictional license in Malta.
According to some sources, PokerStars could be sitting in queue for at least a few more months before it receives a license. And that's if Ontario doesn't decide to put PokerStars under the microscope for its previous operations in Canada.
The short of it is this: If you're in Ontario, you now have a choice. You can play at a growing number of trusted, locally-regulated, beneficially competitive poker sites. Or, you can keep gambling with offshore sites that aren't breaking any Canadian laws. But beware – PokerStars does not fall into either of those categories at this time.
The Situation Outside Ontario …
I've mentioned this a few times in other segments of this website, but I've come to the realization that it needs an entire page of its own. We don't think it should be an obvious choice for Canadians to play real money poker at PokerStars. Does PokerStars allow it? Yes. But Canadians take a risk playing there.
The reason for my reiteration of this fact—and dedicating an entire page to it—is due to a verbose article I came across attesting to the contrary. Normally, I wouldn't put much merit into these things. I don't put much merit into 99% of the 'poker site review' pages on the web today. They are mostly written by people who don't even play online poker, and are just looking to make a quick buck through iGaming affiliates programs.
But this article was published on one of the most respected poker news and review websites in the world. Needless to say, I was shocked.
I won't name any names, or publish any exact quotes, as it's not my intention to defame anyone. But I am flabbergasted that such a reputable website – affiliates though they may be – would promoting the real money PokerStars mobile app as the best choice for Canadian players. The second choice was the 888Poker mobile app. That one I can agree with, although it should have been in the #1 spot.
Let me explain… for the last time (I hope!)
Why Some Canadians Choose to Avoid PokerStars
There's one very simple reason why Canadians avoid PokerStars. It is more than likely illegal for PokerStars to operate in Canada. Don't get frantic on me now—online poker is not illegal in Canada. You can visit the majority of internationally regulated poker sites and toss chips to your heart's content without any laws being broken.
The problem is that the site's parent company, The Stars Group (TSG), is headquartered in Toronto, Ontario. Canadian law does not forbid offshore operators in general, but it does explicitly forbid any entity with a physical presence in Canada from operating a gambling business within Canada, unless it is licensed to do so by the respective provincial regulatory gaming authority.
So outside of Ontario, the situation is murky, that is why we recommend to proceed cautiously.
In short, PokerStars is located here, but not regulated in any Canadian province (except Ontario which is slated for the next few months).
Why Take The Risk?
Here's another good question. Why would the world's largest and most profitable online poker site risk a multi-billion-dollar business just so we Canadians can access their tables?
The best explanation I can come up with is this. PokerStars hasn't stopped accepting Canadians because they haven't had to. No federal or provincial authority has ever told them to stop, or threatened legal action. Why give up such a massive revenue stream if you don't have to?
Whatever the case, the fact remains that PokerStars is operating Canadian wide. And that means that, if/when our government finally decides to do something about it, any Canadian who chooses to play poker on that website does so at the imminent risk of waking up one day to their account being frozen (just as Americans experienced in 2011).
888Poker and other reputable poker sites that are located and regulated overseas are not subject to this law. With no physical presence in Canada, internationally regulated sites are not breaking any laws, nor are any of the Canadian players who participate in real money poker games on those websites. They are 100% legal.
Real Reviews of Real Canadian Poker Sites
In conclusion, I offer you genuine, honest reviews of highly reputable poker sites that legally accept Canadian players. Our reviews are extremely thorough and 100% unbiased. We don't just dig deep to research their qualities. We actually play the games ourselves.
Furthermore, please be understand that there is no such thing as "one perfect poker site" for everyone. Your preferences will play a key role in what operator suits you best. Your desktop platform or mobile OS, your viable banking options, your favorite cash games, tournaments, and personal skillsets, etc. It is not our goal to lead you to a specific Canadian poker site, but rather to give you the tools necessary to find your perfect operator.
With that said, please have a look at our Poker Reviews section. Thanks for listening, and good luck on the virtual felt!
Party Poker Canada, the most trusted Canadian gaming destination, and our editor's pick for two years, now offers a wide variety of popular card games: from Texas Hold'em, to  Omaha, to 7 card stud, to Limit Hold'em and even casino games like blackjack. Play for fun, for free, or play for real, for real money that is ! Our editorial pick for 2022.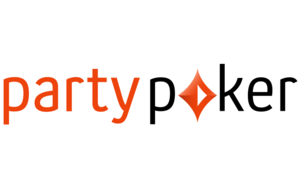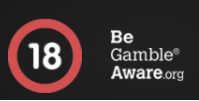 (Reminder to Gamble Responsibly)