27 Jan
Data Shows Traffic Up at Canadian Poker Sites
As Canadian interest in online poker and casino games rises, a healthy mindset is all the more important.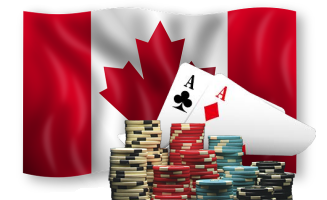 In the last year, internet gambling has seen a notable increase, both in the number of bets, and in individual player traffic. It's happening all over the world, from Australia, to Canada, to Europe and beyond. Online casino gaming, sports betting, and poker games have all been on the rise. The cause is so obvious we don't even need to name it, while the effect is much more worthy of discussion.
It goes without saying that we've all been under a great deal of stress lately; far more than our every day lives prior to lockdown. It began in March of 2020, which is where our data sourcing begins.
Interest in Online Poker Soars in March 2020
The following research comes from YouGov surveys, as compiled and relayed by the UK Gambling Commission. According to their data, the number of bets placed over the internet, via computers and mobile devices, increased across all major verticals in March of last year.
The online gambling verticals included in the survey, and their respective per cent increase or decrease between March 2019 and March 2020 (year over year), are as follows.
Shift in Number of Online Bets Placed in March 2020
Online Gambling Vertical

+/- Per Cent

Betting on Virtual Sporting Events*

Other Gaming (Including Casino)

Betting on Real Sporting Events

*Virtual sporting events are defined as "electronic games, or simulations of sporting events generated by a software programmed to comply with a set of rules." -EveryMatrix
From the table, we can easily surmise that traditional sports bettors missed their live events so much, they turned full force to the world of virtual betting. What's more interesting, I believe, is the increase money spent betting at online poker rooms; up 38% YoY. Online slots also saw a notable uptick in wagers, following the closure of land-based casinos.
It was just the number of bets that increased – a statistic that only implies more time spent gambling online as people find ways to keep entertained from home – but the number of people participating in online gambling. This next chart shows the per cent of active players, per online gambling vertical, in March 2020, compared to March 2019.
Shift in Number of Active Online Bettors in March 2020
| | |
| --- | --- |
| Online Gambling Vertical | +/- Per Cent |
| Betting on Virtual Sporting Events | |
| | |
| | |
| Other Gaming (Including Casino) | |
| Betting on Real Sporting Events | |
We see a grater shift in numbers here, particularly in virtual sports betting and online poker. This indicates that, while there are a lot more people participating in these online betting activities, most are keeping their wagers restrained to small amounts. We know this, because the increase in active players is greater than the increase in number of bets.
Key Takeaways – A Healthy Mindset is Crucial
Online gambling is clearly one of the pastimes people in Canada and other areas of the world are turning to as they seek more home-bound entertainment options. According to Pieter Hofstra, a professor of statistics at the University of Ottawa, so long as "entertainment" remains the goal, there's nothing wrong with it. It's all about maintaining a healthy mindset.
Hofstra, who teaches a course in Probability and Games of Chance, knows all about the concept of strategy and risk assessment. As an avid card player himself, he tuned his response to the above data to the substantial rise in online poker.
"From a general poker perspective, it's of course good if more people start playing. The more people play, the livelier the games [and] the more options for games.

"Of course, I also look at poker from a more social perspective, and in times where people are under various pressures there might be increased risk for addiction or playing above your means."
Hofstra goes on to explain that a player's mindful intent and understanding of probabilities can be the difference between a healthy pastime and a problematic compulsion.
"Chances are that you will not be a winning player in the long run," he says. Instead of viewing gambling as a way to "earn money", he encourages players "view it as a form of entertainment," and to, "only play when you're willing to lose that money."
Party Poker Canada, the most trusted Canadian gaming destination, and our editor's pick for two years, now offers a wide variety of popular card games: from Texas Hold'em, to  Omaha, to 7 card stud, to Limit Hold'em and even casino games like blackjack. Play for fun, for free, or play for real, for real money that is ! Our editorial pick for 2020.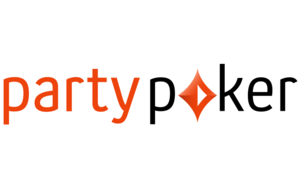 Canadian Poker Games