14 Dec
PartyPoker MILLIONS Online Makes History
PartyPoker Shatters Record with Largest Online Poker Tournament, Paying Near $2 Million Over its $20M GTD.
Records are set, broken, and broken again all the time. It used to be a common occurrence in the online poker industry. Nowadays, it takes something truly exceptional to attract the attention of Guinness Record officials.

PartyPoker did just that last week, wrapping up the delivery of the largest guaranteed online poker tournament prize in the history of internet gambling. They called it the PartyPoker MILLIONS Online. With a mere $5k buy-in, who knew it could possibly be so successful?
PartyPoker MILLIONS Online Shatters Records
The host knew it would be a record breaking event, simply because they guaranteed it. PartyPoker set the event to pay the highest prize pool guarantee of all time. The promise was that no less than 20 million would go to the winners. To ensure they wouldn't lose too terribly much money if things didn't work out, they set the buy-in for the tournament at a lofty $5,000 + $300.
No doubt, the online poker room's management team was breathing an enormous, collective sigh of relief when the results came in. They had so many entries that it lasted through five Day 1 flights of action. In that time, a staggering 4,367 entries were received. It was enough to cover the colossal guarantee, and then some… a whole lot of 'then some'!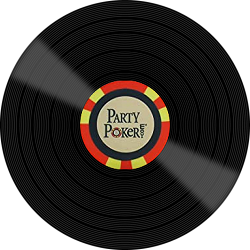 The prize pool amounted to a wildly impressive $21,835,000—nearly two million above the guarantee—to be spread across the 500 top finishers.
The top three players were guaranteed to scoop no less than $1,000,000 a piece, with even the lowest cashing members of the field collecting just under $11,000—more than double their investment to participate. Landing in the top 20, however, was the common goal among the entrants, wherein all remaining positions would pay $100,000 and up.
Canadians Perform Well in MILLIONS Online Poker Tournament
An impressive 62 Canadian poker players finished somewhere in the prize bubble last week, which is an awesome feat in and of itself. Among them was femme fatale Kristen "Krissyb24" Bicknell. She logged off in 399th place for a $12,282 pay day. Four of our hometown heroes landed in the top 20, each snagging one of those oh-so-grand 6-figure prizes.
First was Canada's Marlin5555, who just made the list with a 20th place finish worth $109,175. Landing in 15th was Maple flag-bearing cardshark, Sharknebuleux, cashing for a superb $136,468. Coming so close to a final table appearance was one of Canada's most popular rising poker stars, Christopher Kruk, a.k.a. "Ad_Fenim", who ended his run in the 11th spot for $163,762.
Last but not least, COL_Moutarde was the highest placing Canadian in the PartyPoker MILLIONS Online poker tournament. He finished in 6th place, collecting a cool $655,050.
Top Four Claim 7-Figure Prizes
Due to the excessive prize pool, it wasn't just three players who pocketed 7-figure paydays, as the guarantee intended. The top four players each cashed for more than a million. They included Maddona, of the Netherlands, who finished 4th for $1,091,750; Scarmak3r of Slovenia, making 3rd for $1,364,687; ForMatherRussia of Malta, finishing runner up for $2,309,994; and the ultimate, 1st winner of $2,329,943, Sheparentao, also of the Netherlands.
Those last two clearly made a prize-chop deal at the end, earning each of them close to the same amount of cash. Congratulations to all who finished in the prize pool of this historic online tournament!
Party Poker Canada, the most trusted Canadian gaming destination, and our editor's pick for two years, now offers a wide variety of popular card games: from Texas Hold'em, to  Omaha, to 7 card stud, to Limit Hold'em and even casino games like blackjack. Play for fun, for free, or play for real, for real money that is ! Our editorial pick for 2023.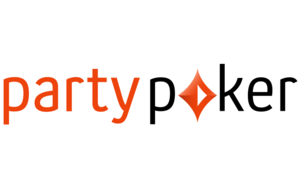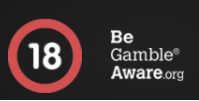 (Reminder to Gamble Responsibly)